TIAO's PRE-ELECTION SURVEY - ONTARIO NEEDS TOURISM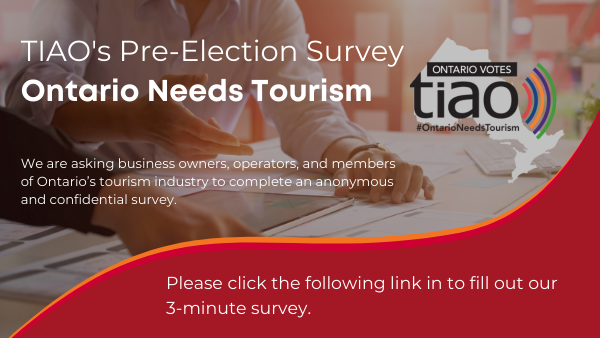 Dear TIAO members,
TIAO is conducting a survey to understand the challenges facing tourism businesses, how concerned respondents are for the future of the tourism industry, what supports are necessary for your business, and how the government can support tourism in Ontario. 
We will use these findings in our advocacy to ensure that your views are heard and that tourism recovery is on the platform of every candidate vying for elected office.  
We seek your assistance as a voter in Ontario and as a member of Ontario's tourism industry to complete this anonymous and confidential survey. 
Complete the survey here.
Thank you,
The TIAO team.