This week has been another busy one, with the TIAO team on the road.
We held our Annual General Meeting yesterday in historic Kingston, returning to in-person format for the first time since 2019. It was great to see some of our TIAO members in person to recap TIAO's 2022 advocacy, programming, and events; hear member input; and give outgoing Board Chair Andrew Weir a proper send-off. Four new members were elected to TIAO's Board of Directors, to begin serving immediately: Claudia Dessanti, Ontario Chamber of Commerce; Michael Crockatt, Ottawa Tourism; Neil Pakey, Nieuport Aviation; and Paul Di Ianni, Town of Lincoln.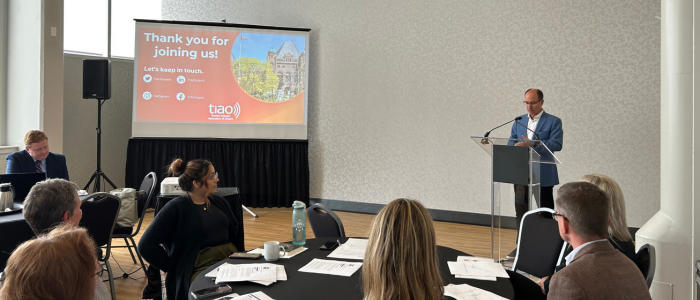 Rebecca Mackenzie, President and CEO of the Culinary Tourism Alliance becomes the new Chair of the organization, and Michael Crockatt will assume role of Vice Chair. The TIAO Board is made up of 14 individuals, each bringing a unique perspective and skillset to the table to advance TIAO's priorities on behalf of its members and Ontario's tourism economy. Read TIAO's 2022 Annual Report here.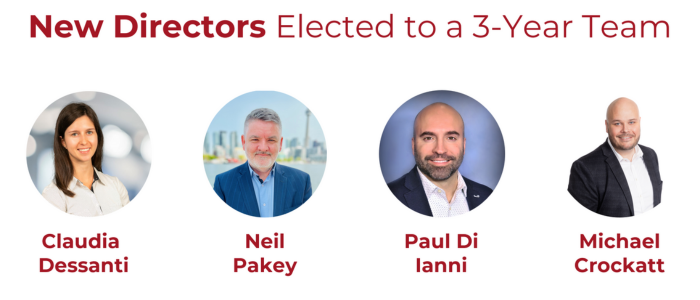 Our AGM was purposefully held prior to the reception of the CGLCC Business Summit 2023, also taking place at the Holiday Inn Kingston-Waterfront. This allowed TIAO members attending our AGM to also attend the reception for the CGLCC's (Canada's 2SLGBTQI+ Chamber of Commerce) Summit—and perhaps also register to attend some of the subsequent conference sessions to learn more about building and supporting an inclusive labour force, advancing supplier diversity, and the next steps for your business after being Rainbow Registered.
TIAO is proud to work alongside the CGLCC to help build the most inclusive tourism industry possible. But more so, we stand as an ally in deeds, not just words against bigotry and hate.
To cap off a busy week, Chris Bloore also spoke at the Tourism Oxford Awards in Woodstock and at Tourism Windsor Essex Pelee Island, highlighting the need for tourism debt relief and TIAO's continued advocacy with TIAC to extend the upcoming repayment deadline for CEBA and RRRF loans. Congratulations to Meredith Maywood from Tourism Oxford and the other award winners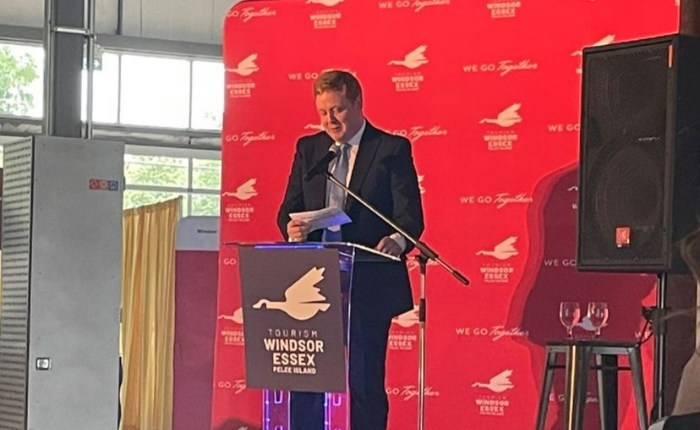 As always, thank you for your continued support. And of course, if you have any questions or comments, please feel free to send me an email at jng@tiaontario.ca

Jessica Ng
Director, Policy & Government Affairs