A THREE FIRES COLLABORATIVE QUEST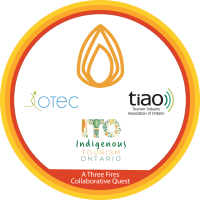 The Tourism Industry Association of Ontario (TIAO), in collaboration with Indigenous Tourism Ontario (ITO) and Ontario Tourism Education Corporation (OTEC), is launching a  program entitled A Three Fires Collaborative Quest; designed to support the province's Indigenous tourism workforce in the recovery and growth of the industry by building the labour pool and filling critical gaps within the industry.  
A Three Fires Collaborative Quest will assist in the identification of job opportunities with Indigenous and Non-Indigenous employers and potentially matching them with Indigenous employees within Ontario's tourism sector, as tourism operators scale up for the year of the Ontario Staycation.
Qualified employers will be eligible for a 30% wage subsidy of up to $3,000 per employee.