TIAO is taking the lead on a sustainable tourism initiative to progress sustainability across the province, support Ontario in becoming the most sustainable province by partnering with GreenStep Solutions - the only Canadian-based organization to offer Global Sustainable Tourism Council (GSTC)-Recognized certification standards and assessment tools for the entire tourism industry, to create the Advancing Sustainable Tourism in Ontario project, a province-wide sustainable tourism initiative, to achieve Destination Certification for Tourism Regions 1-11 in Ontario.  
This project uses the GreenStep Sustainable Tourism Destination Standard (GSTDS), to enable tourism destinations to assess their sustainability performance through a 117-question assessment, covering the four key categories: Management, Social and Economic, Natural and Cultural, and Environmental.
This assessment will establish a baseline to show areas of strength and opportunities for improvement. Following the destination assessment, a Sustainability Action Plan will be developed for each tourism region with short, medium and long-term timeframes, guiding the tourism regions on their regenerative and sustainable tourism journey. 
 Project Goals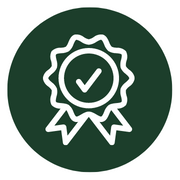 Achieving Tourism Destination Certification for 11 Tourism Regions across Ontario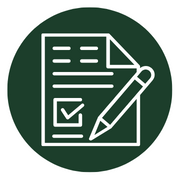 Tourism Regions demonstrate regional leadership by making a public commitment via ST2030 Pledge
Engage 250+ industry stakeholders to sign and complete the Sustainable Tourism 2030 Pledge requirements

The Sustainable Tourism 2030 Pledge is to be signed by your tourism region and tourism businesses within your region, announcing your commitment to measuring and improving your sustainability performance. The Sustainable Tourism 2030 Pledge was created in alignment with the Global Sustainable Tourism Council criteria, UNWTO indicators and UN Sustainable Development Goals.  
The Pledge was launched to help tourism businesses and destinations measure and improve their sustainability performance by simplifying the steps and creating a common framework and benchmark for the global tourism industry.
To become a pledge signatory, we ask that you make and maintain a public commitment to improve your sustainability performance between now and 2030. Download this guide to find an example of what your public commitment could look like.  Once you have published your pledge commitment on your website, send the URL to st2030@greenstep.ca for verification. Your organization and a link to your public commitment will be published on the Signatories page of the Sustainable Tourism 2030 Pledge website once your commitment has been verified.