Building Inclusive Tourism: Monthly Webinar Series
This monthly webinar series will provide the tourism industry with education, information, and resources on Diversity, Equity and Inclusion (DEI).
These lunch-and-learn sessions will occur on the second or third Wednesday of each month in 2022. Each session will be produced and lead by a recognized expert providing thought leadership in the field of DEI.
Building Inclusive Tourism: Upcoming Sessions

February 8: Marketing & Advertising Tips
Session Information:
We'll discuss how having representation at every stage of the creative process helps to develop meaningful and impactful campaigns, that connect with consumers. This starts from the initial stages of the client and agency briefing, and continues through the production phase, that includes the teams behind the camera as well.
Speakers
Carlos Moreno
Partner & Chief Creative Officer
Carlos is one of the most decorated Creative Directors in Canada. Notable he has been awarded the prestigious Grand Prix at the Cannes Lions Festival of Creativity. As an Art Director, he was twice included in the Top Ten list globally by The Gunn Report, ranked the number one Creative Director in Canada on the Strategy Magazine Creative Report Card over three different years. Under his leadership his previous agency Cossette was named Canadian Agency of the Year consecutively over three years.  He achieved the same honour while at BBDO 11. In each case, firsts for the agencies.
Before founding Broken Heart Love Affair, Carlos was Global Chief Creative Officer at Cossette where he ran a variety of blue-chip accounts, including McDonald's, General Mills, SickKids, Canada Goose and Public Mobile. He has also worked as an Art Director and Creative Director in Toronto and New York for McCann, Saatchi and Downtown Partners DDB.
A native of Guatemala, Carlos was named one of the most Influential Hispanics in Canada by the Hispanic Chamber of Commerce and sits on the Board for the Advertising and Design Club of Canada and was honoured to be on the See It Be It panel.
---
Ravi Singh
VP, Client Success
Ravi has over 15+ years of experience within the industry, and over his career, he's worked on several local, national and global clients. His experience covers the financial, aviation, CPG, electronics, fast casual dining, government industries, as well as several others.
Throughout his career, he's built strong relationships with client, agency, and industry partners, while driving business results. He's a strong ally of the creative process and helps his teams build and develop award winning campaigns. Along with helping to push the work forward, he's keen on building and being a part of a strong agency culture. Prior to his arrival at BHLA, at his previous agency, he led, developed, and helped operationalize a DEI strategy, which he plans to help execute at BHLA.
Most importantly, he loves the ability to work with talented and caring people, who want to create behaviour changing work.
---
Janice Liu
Janice Liu is an entrepreneur at her core. She has founded and led several for-profit and non-for profit businesses and organizations. Aside from building and scaling businesses, she is an angel investor, supporting Cornell Tech in their quarterly start up guidance sessions and sits on several boards and in advisory roles across start ups in hospitality, healthcare, tech and software. Janice believes in an equity, inclusiveness and a future of work that opposes systemic and frameworks of oppression. She speaks about The Future of Work: How to Implement a 4 Day Work Week and The Data Supply Chain's Intersection with Frameworks of Oppression.
---
Alica Hall
Alica Hall has been working at the intersection of art, communications and community development for over a decade. Her curatorial practice is driven by a desire to explore identity and power, excavate lesser-known stories and a commitment to expand visual narratives surrounding the Black experience. In 2018, she took on the role of Executive Director at Nia Centre for the Arts, a Toronto-based charity that supports and showcases arts from across the Afro-Diaspora. In her time at the Centre, she has raised over $11-M in capital funding, expanded operations, curated their first Art Fair and . Alica is now heading up the renovation of Nia Centre's 14,000 sq. ft. facility which will transform the Centre into Canada's first professional space dedicated to Afro-diasporic art.
Past Sessions
January 18:

Indigenous Cultural Integrity Advisory Committee
​Session Recording​ Presentation Q&A
As we enter into a new year, it is important to take the opportunity to reflect, learn and look forward.  This is a practice that we can learn from the original hosts of the land we are on.  At the end of last year, on the Winter solstice, and the time of renewal, introduced the establishment of the Indigenous Cultural Integrity Advisory Committee.  This committee's objective is to support the respectful growth of Indigenous tourism in Ontario.  The committee consists of 14 Knowledge Keepers from across the province and they are equipped with culturally respectful tools and resources to conduct business in a responsible manner.
The goal of the Committee's guidelines is to protect the knowledge, values, beliefs and traditions of all Indigenous Peoples in Ontario while developing tourism initiatives that are in high demand.  As the wider tourism industry looks to build partnerships and help develop Indigenous tourism products, these guidelines will help to prevent cultural appropriation and exploitation of Indigenous cultures in tourism.
Join us an learn what challenges this committee will address, what resources are available to your area of business and location within Ontario.  We know that consumers are demanding Indigenous tourism activities when travelling to and within Ontario.  This work will ensure consumers and suppliers are conducting business ina culturally meaningful and respectful manner.
---
December 14: 50/30 Challenge for Boards
Session Information:
The 50 – 30 Challenge is an initiative between the Government of Canada, Canadian businesses and diversity organizations.
The goal of the program is to challenge Canadian organizations to increase the representation and inclusion of diverse groups within their workplaces, while highlighting the benefits of giving all Canadians a seat at the table.
The 50 – 30 Challenge asks that organizations aspire to two goals:
Gender parity (50% women and/or non-binary people) on Canadian boards and/or in senior management; and

Significant representation (30%) on Canadian boards and/or senior management of members of other equity-deserving groups, including those who identify as Racialized, Black, and/or People of colour ("Visible Minorities"), People with disabilities (including invisible and episodic disabilities), 2SLGBTQ+ and/or gender and sexually diverse individuals, and Aboriginal and/or Indigenous Peoples. The program and participants recognize Indigenous Peoples, including First Nations, Métis and Inuit, as founding Peoples of Canada and underrepresented in positions of economic influence and leadership.
Guest Speaker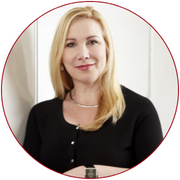 Dr. Wendy Cukier
Founder & Academic Director of the Diversity Institute,
Academic Director of the Women Entrepreneurship Hub; and
Research Lead of the Future Skills Centre
---
September 14: Back to School - How to Work with Post-Secondary to Support a Diverse Workforce
Session Information: Join Michelle Caine, Centennial College, in a discussion with a panel of experts to discuss how one can work with Ontario post-secondary educators to hire and mentor the growing number of international students studying tourism programs.
Expert Panelists:  Kristy Adams, Program Coordinator and Professor at Humber College & Michael Agema, CEO AGEMA Work and the perspective of an International Student Graduate.
Moderator: Michelle Caine - MBA Academic Chair, Hospitality Management Centennial College
---
June 8: Advancing Our Knowledge - Always Learning
Session Recording Coming Soon!

Session Information:
In January we learned the importance of why we needed to support having more Indigenous people in the Tourism Economy, in our session Enriching Tourism by Embracing the Original Hosts of the Land. How we have done in the last 5 months and what are the next steps in advancing our knowledge and understanding? ​
What does it mean? Going beyond the Land Acknowledgement?  ​
Learn alongside us as we gain knowledge by listening to the experts share how we can take the next steps in supporting having more Indigenous people in the Tourism Economy.​
Speaker:
Naokwegijig (Tim McGregor)
Mukwa Dodem
Wiigwaaskinaga doonjiba
 

My name is Tim McGregor and consider myself to be a traditional Anishinabenini who dances the Northern Traditional style of dance.
I have been involved with jiingtamok, sometimes known as pow wows, for many decades and gained considerable knowledge of the history and teachings.
After a lengthy career of First Nation public service in Federal, Provincial, State, Tribal Council, and private sectors my focus is on sharing the culture and traditions of the Anishinabek. As part of a multi-generational, home-based family business called Rolling Thunder Dance Traditions the splendor of our culture is shared through cultural teachings, regalia making teachings, dance teachings, custom regalia, and custom dance performances of the Pow Wow.
---
May 11: Job Vacancies?  Consider the Disability Talent Pool

Session Information: 
Hiring people with disabilities isn't "doing the right thing."  It's "doing the right thing for business."  The true value for organizations doesn't come from ticking the right boxes, but from accessing the benefits of an inclusive environment.  
The business opportunity is irrefutable. Employing people with disabilities means better performance.  There is not one industry in which people with disabilities are unable to work. There are as many opportunities as there are businesses, and you can access work-ready individuals who are prepared to positively contribute to their communities, often without extra costs on accommodations. You can broaden your pool of skilled candidates across all industries by including people with disabilities.  
You won't have to lower the bar – just open your door a little bit wider.
Experts:   
Fatima Finnegan, Vice President, Workforce Initiatives & Industry Relations, ORHMA
Donald Guse Salah, Program Manager for the Discover Ability Network, Ontario Chamber of Commerce
Meghan Phillips-Smith, Historical Researcher, Know History
---
April 13: Best Practices of Integrating DEI Principles at the DMO Level
Session Information: This webinar features best practices of integrating DEI principles at the DMO level. The session will begin with a presentation from Greg DeShields, Executive Director of Tourism Diversity Matters, after which Rebecca Godfrey will moderate a discussion with Explore Edmonton on the status of their journey to build a more inclusive tourism industry.
Guest Speakers:
Greg DeShields, Executive Director of Tourism Diversity Matters

Paul Hawes - VP, Destination Development and Marketing, Explore Edmonton
Kristen Foster, CMP - Senior Event Manager, Edmonton Convention Centre
Moderator: Rebecca Godfrey - Senior Strategic Consultant at Destination Think!
---
March 9: LGBT+ Overview and Case Study
Session Information: It's estimated that Canadian LGBT+  travellers contribute $12 billion annually to the global travel market. Learn some of the ways your business can become more inclusive to one of the world's largest travel markets by addressing the needs of both your internal team who identify as LGBT+ as well as potential LGBT+ customers. Our webinar will: 1) identify which individuals are included in this broad market, 2) address the use of inclusive language, 3) outline ways  businesses can become more inclusive, 4) outline available programs to assist you and 5) will provide a case study from Destination Kingston on their journey to become more LGBT+ inclusive.
Guest Speakers: 
Loren Christie – Tourism/Hospitality Expert

TJ Jones - 

Founding Consultant, Full Picture Management
Allyson Tonelli - Director of Sales, Tourism Kingston
---
Session Information: Building better business through diversity, equity, and inclusion starts with each individual assessing the past, present and future to identify opportunities to improve, adapt and shift. This workshop will provide the steps to conduct a discovery within your own operations and businesses to identify current gaps. You will gain insights through hearing about other's experiences in the marketplace as we share best practice stories and examples of how adjusting your business to be more inclusive lead to better business success.
Guest Speakers: 
Niyoka McIntosh - 

Co-founder of Unpack Consulting; Wellness Vacation Specialist and owner of Vacation Your Way 
Shalene Dudley, CTA, WPICC, PMP - Lead Travel Concierge at Latitude Concierge Travels, Ltd.
Maria Ines - Director of Agent Experience & Loyalty, Independent by Flight Centre
Moderator: Maxine Gundermann - Market Sales Manager, Eastern Ontario, Celebrity Cruises, Inc.
---
Michael Bach - What is diversity in tourism? Presentation
Understanding the Narrative - tips and takeaways for understanding how we can work together in Tourism.  What can be perceived as offensive? What are some key phrases - knowledge of language?   How can I implement this support within my own business?
Kevin Eshkawkogan - Indigenous Tourism ON Presentation
Enriching Tourism by Embracing the Original Hosts of the Land

ITO partnered with MDB Insight to study the impact of COVID-19 on Indigenous tourism in Ontario and found resilience, optimism, and untapped potential.  We need to support having more Indigenous people in the Tourism Economy.  Why is this important?  What are we seeing?  Join Kevin Eshkawkogan as Kevin shares teachings, and understanding of why this is important.