Let's be uncomfortable, so that we can learn.

Let us provide you the tools so you have the courage to try.

We want to set you up for success.

When you are successful, we all will be successful in Building Inclusive Tourism.
Session Information:
Michael Bach - What is diversity in tourism?
Kevin Eshkawkogan - Indigenous Tourism ON
Enriching Tourism by Embracing the Original Hosts of the Land

ITO partnered with MDB Insight to study the impact of COVID-19 on Indigenous tourism in Ontario and found resilience, optimism, and untapped potential. We need to support having more Indigenous people in the Tourism Economy. Why is this important? What are we seeing? Join Kevin Eshkawkogan as Kevin shares teachings, and understanding of why this is important.
Understanding the Narrative - tips and takeaways for understanding how we can work together in Tourism. What can be perceived as offensive? What are some key phrases - knowledge of language? How can I implement this support within my own business?
Guest Speakers: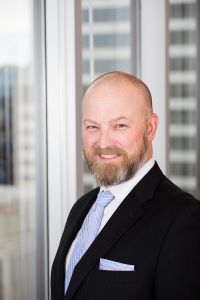 Michael Bach - CEO of CCDI - Canadian Centre for Diversity & Inclusion
Michael Bach is the founder of the Canadian Centre for Diversity and Inclusion and the CEO of CCDI Consulting Inc. He is nationally and internationally recognized as a thought leader and subject matter expert in the fields of inclusion, diversity, equity, and accessibility, bringing a vast knowledge of leading practices in a live setting to his work.
Prior to taking on this role, he was the National Director of Diversity, Equity, and Inclusion for KPMG Canada, a role he created and held for seven years. Additionally, Michael completed a 2½ year secondment as Deputy Chief Diversity Officer for KPMG International.
Over the course of his career, Michael has received repeated recognition for his work, including being named:
• Women of Influence's Canadian Diversity Champions

• Catalyst Canada Honours Human Resources/Diversity Leader

• Inspire Award as LGBTQ Person of the Year

• Out on Bay Street Leaders to be Proud of LGBT Advocate Workplace Award

• Toronto Region Immigrant Employment Council's IS Award

• Canadian HR Reporter Individual Achievement Award
Under Michael's leadership, CCDI has received numerous awards, including winning the Canadian HR Reporter Readers' Choice Award in the category of Diversity/Employment Equity Consultant in all the years the award has been given out (2016, 2017, 2018, 2019, 2020, and 2021).
Michael has a Post-Graduate Certificate in Diversity Management from Cornell University and holds the Cornell Certified Diversity Professional, Advanced Practitioner (CCDP/AP) designation.
His 2020 book Birds of All Feathers: Doing Diversity and Inclusion Right is a Globe and Mail, Toronto Star, and Amazon best-seller, and recipient of the silver 2020 Nautilus Book Award in the category of Rising to the Moment. His new book Alphabet Soup: The Essential Guide to LGBTQ2+ Inclusion at Work will be released on March 29, 2022.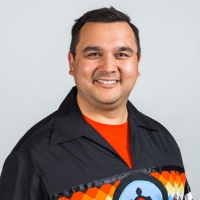 Kevin Eshkawkogan - Chief Executive Officer, Indigenous Tourism Ontario
Kevin is an Anishnabek and is a member of the M'Chigeeng First Nation on Manitoulin Island.
Kevin has been a key player in the development of Indigenous cultural tourism in Ontario since 2003. Kevin was an integral part of the development and growth of the Great Sprit Circle Trail (GSCT) on Manitoulin Island, one of the country's most renowned Indigenous tourism organizations that provides culturally authentic Indigenous experiences to visitors along with marketing support to Indigenous operators.
He has provided leadership to GSCT for over 15 years and has imparted his guidance to countless individuals throughout Manitoulin Island, Ontario, Canada, and beyond.
Kevin works tirelessly to unite Indigenous tourism providers, grow market reach and bring meaningful employment opportunities to the region.
Kevin is a mentor and visionary who works closely with his community to ensure sustainable and organic growth within the Indigenous tourism industry.
In 2015, Kevin was named the Tourism Champion of the Year by the Tourism Industry Association of Ontario. He has also been recognized by numerous media outlets for his accomplishments within the industry.
Kevin sits on a variety of boards including the Tourism Industry Association of Ontario (TIAO).
He has also helped establish ITO, Indigenous Tourism Association of Canada (ITAC), Northeastern Ontario Tourism, Destination Northern Ontario, the Manitoulin Hotel and Conference Centre, and many other tourism organizations and businesses. He also sits on the Destination Ontario Sector Advisory Committee, Tourism Skillsnet Ontario Council, and the Trans Canada Trail Indigenous Advisory Committee.