How Can We Help Each Other?
TIAO engages in strategic partnerships to provide further value for its membership, stakeholders and Ontario's tourism industry.
Interested in more information about partnering with TIAO? Contact Carol Greenwood, Vice President, Membership & Business Development at cgreenwood@tiaontario.ca or 416-483-1691.
Air Canada
Air Canada is the flag carrier and the largest airline of Canada by fleet size and passengers carried. It is headquartered in the city of

Montreal, Quebec. The airline, founded in 1937, provides scheduled and charter air transport for passengers and cargo to 207 destinations worldwide.
Destination Northern Ontario
Originally named Tourism Northern Ontario, Destination Northern Ontario is an organization formed at the direction of the northern

Ontario tourism industry and funded by the Ministry of Heritage, Sport, Tourism and Culture Industries. There was a clear message from tourism businesses in the North that a pan-northern organization was needed to lead economic growth in tourism for the region.
Destination Northern Ontario is one of 13 regional tourism organizations and operates in the area north of the French River, west of the Ottawa River to the Manitoba border, and north to the salt water coast.
Destination Toronto
Destination Toronto (a.k.a. Toronto Convention and Visitors Association, or TCVA) is the official destination marketing organization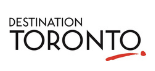 for Toronto's tourism industry. Destination Toronto focuses on promoting and selling the greater Toronto region as a remarkable destination for tourists, convention delegates and business travellers. Officially operating as a not-for-profit agency, Destination Toronto has over 1,100 members and is a partnership of public and private sectors.
Indigenous Tourism Ontario

Indigenous Tourism Ontario (ITO) is the province's first and only dedicated Indigenous tourism organization that focuses on uniting communities, Indigenous organizations and industry leaders to support the growth of Indigenous tourism in Ontario.
Through product development and marketing of authentic Indigenous experiences, ITO establishes a platform for Indigenous cultural expression and preservation through tourism.
 
Globe and Mail
The Globe and Mail, founded in 1844, is Canada's foremost news media company and a part of Canada's fabric.
We cover events that have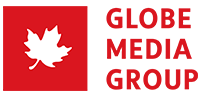 changed  our nation as well as the day-to-day happenings that continue to shape us as a country. Each day, The Globe leads the national discussion by engaging Canadians through its award-winning coverage of news, politics, business, investing and lifestyle topics, across multiple platforms. The Globe and Mail print and digital formats reach over 6 million readers every week, with Report on Business magazine reaching over 1.5 million readers every issue in print and digital. The Globe and Mail is owned by Woodbridge, the investment arm of the Thomson family.
The Globe has won more national newspaper awards than any other news organization in Canada, and has been honoured with multiple Michener Awards for public-service journalism.
JLM Strategic Marketing
JLM is a boutique marketing agency built by a team of integrated marketers and experienced business professionals who drive

transformational results. They service both agencies and clients to deliver great work that is designed to change how people think, feel and react to your brands!
OTEC
A leader in Hospitality and Customer Service Training and Community Workforce Development,

is an independent, not-for-profit Training, Consulting, and Workforce Development organization that delivers innovative, high quality solutions for the development and growth of a professional, skilled workforce.
Ottawa Tourism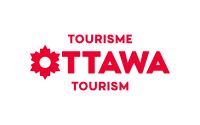 Founded in 1970, Ottawa Tourism has been bringing visitors, tours, media and conventions to Ottawa and Canada's Capital Region for more than 40 years! Ottawa Tourism is governed by a Board of Directors and is the Destination Marketing Organization for Ottawa and its surrounding region. Through industry leadership and destination marketing, Ottawa Tourism, a not-for-profit, membership-based organization, works together with more than 400 tourism-related member businesses to profile Ottawa and Canada's Capital Region as a diverse place to visit. From the city's cultural gems to award-winning attractions and restaurants, we showcase the best of what Canada's capital has to offer.
Smart Serve
Smart Serve's mission is to support the industry in their endeavours to ensure responsible alcohol service is aligned with public safety for the good

of our communities. We continue in our efforts to ensure that the message of responsible alcohol consumption is understood by the broader public including university and college students. Through education, state-of-the-art training, open dialogue and strategic partnerships, our primary goal is to be an active participant in helping to change the culture and behaviour of all who engage in the sale, service and consumption of beverage alcohol.