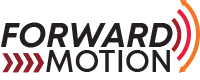 As our industry opens up, TIAO is encouraging FORWARD MOTION to ensure we are providing our members and stakeholders with the most current and relevant resources to allow them to be successful at the pace at which they are ready.

FORWARD MOTION is the title of our new stakeholder call series. These will be scheduled on an as-needed basis, featuring presentations from industry experts on a specific topic, event, opportunity, or service, ranging from cyber security to opportunities that you may want to be involved in to make your business succeed.

As essential, FORWARD MOTION will also feature industry updates, presented by the TIAO team, when applicable, that allow you to have the current information required to operate your business.
Check this page often for the events that are being scheduled....or tell us what you would like to see.
Quick Access: Webinar Registration Links