This week, the TIAO team delivered the inaugural IMPACT Sustainability Travel & Tourism – ONTARIO: A Regional Event, at Queen's University Biosciences Complex in Kingston, Ontario. In alliance with IMPACT Sustainability Travel & Tourism - SUMMIT Victoria, the regional programming showcased thought-leaders of the tourism industry across Ontario and the globe.
In addition to snapshots of innovation and inspiration, the conference programming included some substantive policy discussions on tourism, labour, transportation, and climate sustainability.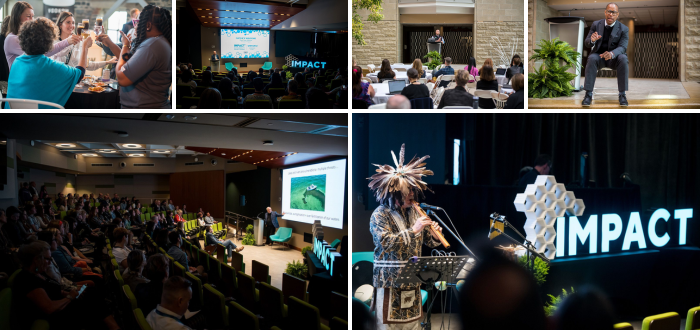 In the fireside chat with the Hon. Randy Boissonnault, Minister of Tourism and Associate Minister of Finance, we heard about the labour crisis, rising prices facing visitors to Canada, and the ongoing efforts to ensure that tourism remains a national priority.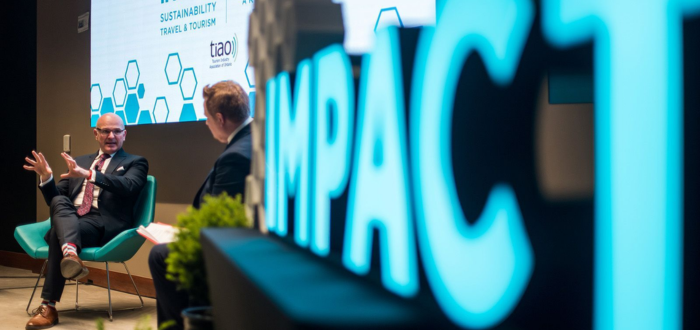 In a panel on labour and sustainability, we heard about the link between paying a living wage, ethical business practices, and workforce sustainability—and the impact of the housing crisis and the rising cost of living on recruitment, retention, and workforce diversity. In the lightning talk and panel on the future of transportation in Ontario, the discussion pivoted to EV infrastructure, bus and passenger rail routes, and the role of sustainable infrastructure in attracting future economic investment. And throughout the conference, we heard about the need for a whole-of-government approach to reach net-zero and the role that tourism can and must play in advancing sustainability.
We thank our speakers and attendees for a productive and enlightening dialogue this week. TIAO will continue these discussions with government in our policy advocacy in the months ahead. Stay tuned for updates.
As always, thank you for your continued support. And of course, if you have any questions or comments, please feel free to send me an email at jng@tiaontario.ca.

Jessica Ng
Director, Policy & Government Affairs