2019 WINNERS -
Tourism Industry Awards of Excellence
2019 Lifetime Achievement Award Winners
The Tourism Industry Association of Ontario (TIAO) is proud to announce Guy Lamarche and Ian McMillan as the recipients of the 2019 Tourism Industry Award of Excellence's Lifetime Achievement Award. Their exceptional contributions to Ontario's tourism industry are vast, and although individually they have each done so much for the tourism industry, collectively they have been unstoppable.
The careers of Lamarche and McMillan have been linked since they first met in 1983 and ever since they have been collaborating to promote Northern Ontario as a destination of choice. After being the youngest person hired in Ontario in an executive capacity under the Ontario Travel Association Program, Lamarche has been taking the tourism industry by storm. Guy's strategic marketing plan and programs have not only led to an increased ridership on Northlander, Little Bear and Polar Bear Express, but his vision and success of a Kayak Festival in Timmins has been a template for others to use in the development of similar events around the region. In his current role as Manager of Tourism and Events with the City of Timmins, Guy has re-branded the City of Timmins as a must-see outdoor adventure destination, causing four new national brand hotels to open their doors in the city.
Over the course of his expansive career, McMillan has celebrated many successes and built strong economies in Northern Ontario. Bringing a passion to everything that he does, Ian continues to be a champion for Northern Ontario internationally and at his current role as International Marketing Specialist for Destination Northern Ontario. Whether it was promoting attractions like the Canadian Bushplane Heritage Museum or the Agawa Canyon Tour Train, helping to implement one of Ontario's earliest Destination Marketing Fees which led directly to major investments in sports tourism infrastructure, or continuing to press CN Rail to invest in the Tour Train and helping it become a Canadian Signature Experience, Ian has a verifiable history of success.
Indigenous Tourism Award - Wikwemikong Annual Cultural Festival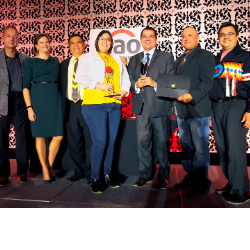 The Wikwemikong Annual Cultural Festival, dubbed the largest and longest running festival in North Eastern America, is Manitoulin's Island's premier summer event and increases tourism in the community. The event includes indigenous championship singing and dancing, authentic indigenous foods and crafts, and promoting indigenous art and music. This event is exclusive to indigenous vendors are encouraged as a way to promote Indigenous entrepreneurism and to ensure the authenticity of goods sold. The festival hosts an interactive cultural pavilion with a series of workshops throughout the three days.
Tourism Innovator of the Year - OTEC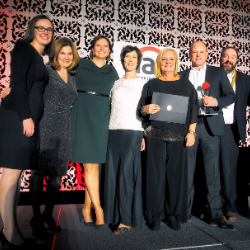 The hospitality and tourism industry in Ontario is experiencing facing a growing labour shortage that is having a broader impact on the sector. The team at OTEC recognized that an innovative approach was required to address these challenges and created a brand new, innovative coalition of regional tourism organizations, businesses, educational institutions, employment service providers and workforce planning partners: Tourism SkillsNet Ontario. By mobilizing stakeholder groups – most were working together for the first time in such a collaborative and agile way – OTEC was able to make tourism the first sector to establish a pan-provincial sector based workforce development Alliance and brought a holistic lens to the provincial issue, while recognizing local needs.
Tourism Event of the Year - Blumination (Blue Mountain Village Association)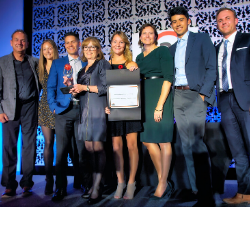 The experience of 1 million lights was elevated to curate the free, five-week, one-kilometer Blumination Dream Trail event, By bringing together dynamic light installations with inventive technology, this event created a playful and heartwarming winter wonderland like no other in Ontario. The event provided a transformative experience worth travelling winter roads for that drove new visitors to the Blue Mountains and resulted in approximately 12,000 visitors per week and drove commercial sales up 18% for the month of December 2018.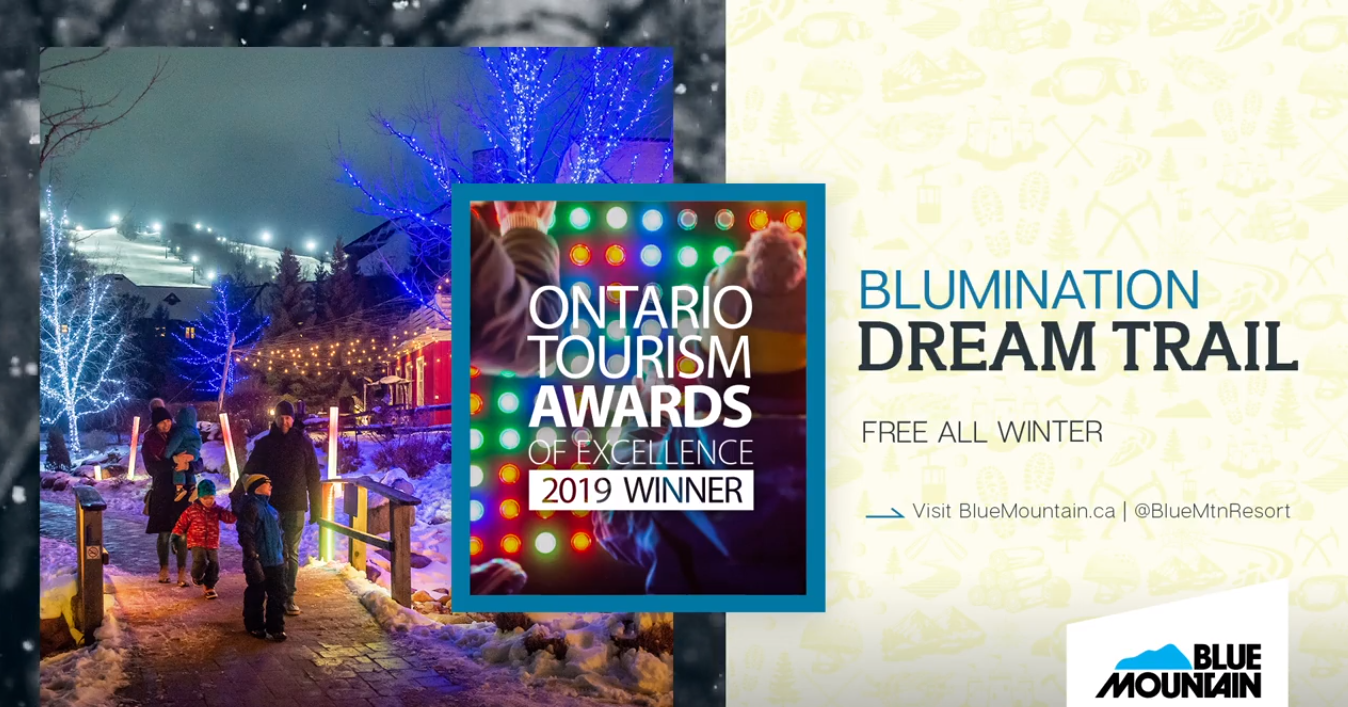 Tourism Champion of the Year - Phil Casey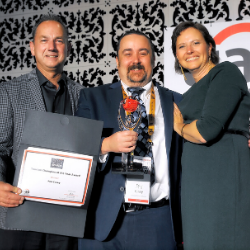 Phil Casey has nearly 20 years' experience in the tourism industry, and leads innovation as the Director of Business Development at Attractions Ontario. Recognized as a partnership expert, Phil has been invited by numerous DMOs to conduct local workshops to help them promote the value of tourism to businesses in their destination. Phil's passion to talk tourism has led to him to being invited to address students in the Tourism program at Humber College, encouraging the next generation to find a career in tourism. Phil's infectious enthusiasm, unwavering positivity and deep understanding of the attractions industry has improved and increased the tourism capacity of countless businesses throughout Ontario.
Tourism Employer of the Year - Elmhirst's Resort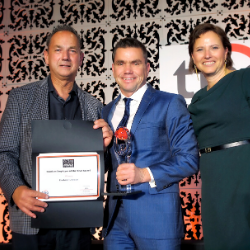 Emhirst's Resort is a year round destination resort in the Kawarthas, that 50 years on, is still a family business committed to providing exceptional guest experiences. Human resource development is a priority at Elmhirst's Resort, as the organization strives to maintain a highstandard of service through all of its operations, training is key to ensuring delivery remains consistent, current, and professional. Career development is encouraged and available on a regular basis and the Resort seeks to hire locally, with many of its seasonal workers being students that return year-over-year during the summer break.
Sustainable Tourism Award (Large Organization) - Oxford County - Tourism Oxford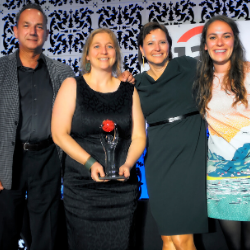 Oxford County is emerging as a leader in sustainable growth through the Future Oxford Community Sustainability Plan, and was the first municipality in Ontario to commit to achieving 100% renewable energy. In 2017 Tourism Oxford was the first DMO in Canada to receive gold level certification from Green Tourism Canada (now Sustainable Tourism 2030). Tourism Oxford has developed numerous tourism campaigns and products to educate visitors on how to have a green visit. This includes feasting on local food, alternative transportation, visiting historical and cultural areas and reducing waste when travelling.
Sustainable Tourism Award (Small Organization) - Cowbell Brewing Co.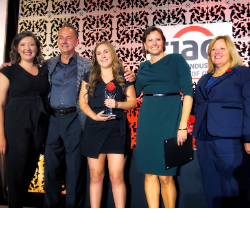 Cowbell's commitment to sustainability goes beyond their own environmentally sustainable practices, including building design and construction, heating and cooling, brewhouse energy supply, brewhouse equipment, water usage and treatment, and much more. Cowbell has raised awareness of sustainability initiatives, has helped show other businesses how sustainable practices can be put into place when they create or renovate their own facilities. A small but noticeable detail in Cowbell's commitment to be sustainable is through the use of biodegradable cups at all 65 summer events; eliminating the use of approximately 30,000 single-use plastic cups.
Accessible Tourism Award - CN Tower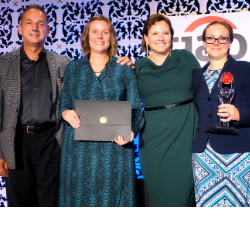 Putting the spotlight on the CN Tower for everyone to enjoy, a $16-million renovation transformed the iconic landmark's 14,000 sq. ft. main observation deck. New floor-to-ceiling glass "Window Walls" were installed to provide inclusive access for everyone to enjoy the breathtaking panoramic views of Toronto. The CN Tower recent Accessibility Certification by the Rick Hansen Foundation can be attributed to initiatives including: colour palate considerations for guests with visual challenges, a universal washroom, braille menus, selfserve ticket kiosks, and more.
Accessible Tourism Award - Cowbell Brewing Co.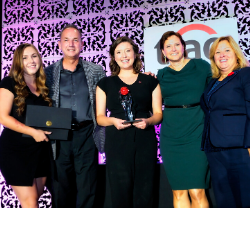 Everyone is welcome at Cowbell: with guidance from members in the community who live with a disability, accessibility at the brewing has been carefully considered, and discreetly integrated, with attention to detail in every aspect of the facility. Cowbell Brewing Co. is a place for guests to enjoy special times with their friends, families, and colleagues. As the first brewery in Canada and the first restaurant in Ontario to achieve 'Accessibility Certified Gold' status from the Rick Hansen Foundation, guests can enjoy the entire experience from the moment they arrive.