Lifetime Achievement Award Winner 
Presented by Air Canada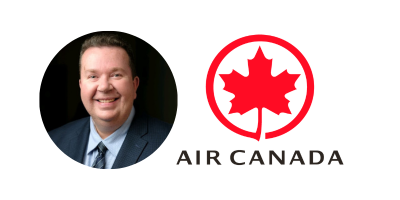 Gordon Orr
CEO
Tourism Windsor Essex Pelee Island
Gordon Orr has been the CEO of Tourism Windsor Essex Pelee Island Destination
Management Organization since September 2011. Before that he worked as Managing
Director for the Convention & Visitors Bureau of Windsor, Essex County & Pelee Island, and
for the City of Windsor in Communications. With over 20 years in the industry, Gordon has
played an instrumental and longstanding role in the Ontario visitor economy, and as a border
destination, his teams have made incredible strides for visitation to Ontario from the US
markets coming to and through Windsor.
---
Tourism Champions of the Year - Winners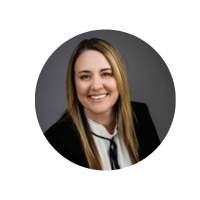 Allyson Tonelli
Chair Board of Directors
Sports Tourism Canada
Allyson Tonelli's dynamic career in sales, advertising, and integrated marketing has given her the opportunity to work in film and television, sport and recreation, and now tourism. 
---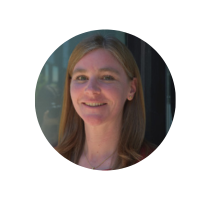 Alana Henderson
Tourism Product Development Specialist
Sport Tourism Hamilton | City of Hamilton
Alana's impressive career in sports spans over 19 years. She has been with Tourism Hamilton overseeing the sport tourism portfolio for over 6 years. Prior to joining the Tourism team, she worked in a variety of roles with a number of sport organizations such as the Detroit Red Wings, Hamilton Bulldogs Hockey Club, Sport Hamilton, McMaster University Athletics and the City of Hamilton Recreation Department. Alana is a graduate of Lakehead University with an Honours in Kinesiology and she also obtained her Master's Degree in Sport Management from the University of Windsor. Her wealth of knowledge and expertise in sport tourism includes; sales missions and initiatives, tradeshow attendance, bid production, site inspections and business partnerships. Alana has garnered great success in the sport tourism field for Hamilton. 
2023 ONTARIO TOURISM AWARDS OF EXCELLENCE WINNERS
Tourism Industry
Awards of
Excellence (TIAO)

Tourism Marketing & Travel Media Awards of Excellence (TIAO)

Culinary Tourism
Awards of
Excellence (CTA)

Ontario's Choice Awards (Attractions Ontario)
Workforce Innovation and Collaboration Awards (OTEC

)




Tourism Innovator of the Year

Paddles of the Grand
Haldimand County

Tourism Marketing Campaign Award
Under 50K

Your Staycation Destination March Break
Science North

Culinary Tourism Experience Award

Udderly Ridiculous
Farm Life 
Udderly Ridiculous Inc.

Attraction of the Year Award

Little Canada
 

OTEC Workforce Innovation and Collaboration Award

Next Level Hospitality
Destination Northern Ontario

Building Back Better
Hamilton, Halton, Brant Regional Tourism

Pearson Works Program
The Greater Toronto Airports Authority

Tourism Event of the Year 

Winter Festival of Lights Niagara Falls Tourism

Tourism Marketing Campaign Award Over 50K

 'Closer' Campaign
Tourism Kingston

Culinary Tourism Event of the Year

Guelph.Beer
Guelph.Beer Bus

 

Indigenous Tourism Award

Thrive Tours

Tourism Marketing Partnership Award

RV Touring
Destination Northern Ontario
Ontario Parks
RV Rental Association of Canada
 

Culinary Tourism Leadership Award

Bring Joy & Education through Sustainable & Responsible Experiences
Udderly Ridiculous Inc.

 

Tourism Employer of the Year

Ottawa Tourism

Tourism Digital Marketing Award

My Happy Place Campaign
Tourism Windsor Essex Pelee Island

 

 

Accessible Tourism Award

Tourism Diversity Program
Destination Stratford

Travel Media Photography

The Waterfall Capital of the World is your Next Great Lakes Adventure -
Photographer Brandon Withrow, Tourism Hamilton

 
 

Sustainable Tourism Award

Hillside Festival Green Initiatives

Travel Media Story

Fishing as a Kid Video series
Hosts Josh & Jake Jorgensen
Tourism Windsor Essex Pelee Island & BlackTipH

 
 
2023 ONTARIO TOURISM AWARDS OF EXCELLENCE FINALISTS
Tourism Industry
Awards of
Excellence (TIAO)

Tourism Marketing & Travel Media Awards of Excellence (TIAO)

Culinary Tourism
Awards of
Excellence (CTA)

Ontario's Choice Awards (Attractions Ontario)
Workforce Innovation and Collaboration Awards (OTEC

)




Tourism Innovator of the Year

Paddles of the Grand
Haldimand County

Udderly Ridiculous Farm Life
Udderly Ridiculous Inc.

Inspired by Nature
Westben Centre for Connection
and Creativity

Tourism Marketing Campaign Award
Under 50K

Fall Awareness Campaign
Biggest & Brightest Fall Colours
Muskoka Tourism

Your Staycation Destination March Break
Science North

Winter Awareness Campaign
Muskoka Tourism

Culinary Tourism Experience Award

Down Home by Sumac & Salt

Guelph.Beer
Guelph.Beer Bus

Udderly Ridiculous
Farm Life 
Udderly Ridiculous Inc.

 

Attraction of the Year Award

Lang Pioneer Village Museum

Little Canada

Riverview Park & Zoo

Blue Heron Cruises

OTEC Workforce Innovation and Collaboration Award

Next Level Hospitality
Destination Northern Ontario

Building Back Better
Hamilton, Halton, Brant Regional Tourism

We are Hospitality Innovation
Be Our Guest Program
ORHMA & OHI

The Career Route
Southwest Ontario Tourism Corporation

Pearson Works Program
The Greater Toronto Airports Authority

Tourism Event of the Year 

 Concours d'Elegance
Cobble Beach

Countylicious
Visit the County

Winter Festival of Lights Niagara Falls Tourism

Tourism Marketing Campaign Award Over 50K

Never Have I Ever TO Confessions
Destination Toronto

Unofficial Museums
Ottawa Tourism

 'Closer' Campaign
Tourism Kingston

Culinary Tourism Event of the Year

Guelph.Beer
Guelph.Beer Bus

Kingstonlicious
Caribbean meets Asian Soul Food

Visit the County
Countylicious

 

Indigenous Tourism Award

Celebration of Nations
First Ontario Performing Arts Centre

Owen Sound Tourism
Corkscrew Spirit Tales & Tour

Thrive Tours

Tourism Marketing Partnership Award

The Jingle Bar
City of St. Catharines &
The Town of Lincoln

RV Touring
Destination Northern Ontario
Ontario Parks
RV Rental Association of Canada

Perth County Farms to Stratford Tables
Perth County Tourism &
Destination Stratford

Culinary Tourism Leadership Award

Kingston Cooks Up Comfort
Tourism Kingston

Bring Joy & Education through
Sustainable & Responsible Experiences
Udderly Ridiculous Inc.

 

Tourism Employer of the Year

CN Tower

Ottawa Tourism

OWL Rafting

Tourism Digital Marketing Award

Winter Awareness Campaign
"But, Have You Been Here"
Muskoka Tourism

The Most Reliable Snow in Ontario
Northeastern Ontario Tourism

My Happy Place Campaign
Tourism Windsor Essex Pelee Island

 

 

Accessible Tourism Award

Tourism Diversity Program
Destination Stratford

Unlock the City
The Urban Guide

Tourism Diversity Program
Tourism Vaughan Corporation

Travel Media Photography

Reader's Digest Canada
Oxford County Cheese Trail -
Photographer Vanessa Chaisson
Oxford County Tourism

10 Toronto Neighbourhoods that
any Foodie will Love -
Photographer Brian Cicioni
Destination Toronto

The Waterfall Capital of the World
is your Next Great Lakes Adventure -
Photographer Brandon Withrow
Tourism Hamilton

 
 

Sustainable Tourism Award

Hillside Festival Green Initiatives

Hyatt Place Ottawa West

Owl Rafting Sustainable Tourism

Travel Media Story

10 Toronto Neighbourhoods
That any Foodie Will Love
writer Brian Cicioni | Destination Toronto

The Waterfall Capital of the World is
your next Great Lakes Adventure
writer Brandon Withrow
Tourism Hamilton | City of Hamilton

Fishing as a Kid Video series
Hosts Josh & Jake Jorgensen
Tourism Windsor Essex Pelee Island
& BlackTip