Let's be uncomfortable, so that we can learn.  

Let us provide you the tools so you have the courage to try.  

We want to set you up for success.

When you are successful, we all will be successful in Building Inclusive Tourism.
Building Inclusive Tourism: Monthly Webinar Series
This monthly webinar series will provide the tourism industry with education, information, and resources on Diversity, Equity and Inclusion (DEI).
These lunch-and-learn sessions will occur on the second or third Wednesday of each month in 2023. Each session will be produced and lead by a recognized expert providing thought leadership in the field of DEI.
To learn more and to register please click the link below:
DEI Working Group
---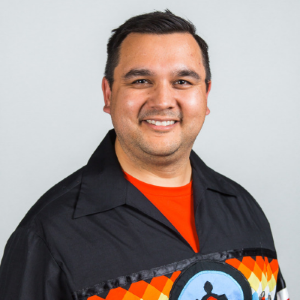 Kevin Eshkawkogan - Chief Executive Officer, Indigenous Tourism Ontario
Kevin is an Anishnabek and is a member of the M'Chigeeng First Nation on Manitoulin Island.
Kevin has been a key player in the development of Indigenous cultural tourism in Ontario since 2003. Kevin was an integral part of the development and growth of the Great Sprit Circle Trail (GSCT) on Manitoulin Island, one of the country's most renowned Indigenous tourism organizations that provides culturally authentic Indigenous experiences to visitors along with marketing support to Indigenous operators.
He has provided leadership to GSCT for over 15 years and has imparted his guidance to countless individuals throughout Manitoulin Island, Ontario, Canada, and beyond.
Kevin works tirelessly to unite Indigenous tourism providers, grow market reach and bring meaningful employment opportunities to the region.
Kevin is a mentor and visionary who works closely with his community to ensure sustainable and organic growth within the Indigenous tourism industry.
In 2015, Kevin was named the Tourism Champion of the Year by the Tourism Industry Association of Ontario. He has also been recognized by numerous media outlets for his accomplishments within the industry.
Kevin sits on a variety of boards including the Tourism Industry Association of Ontario (TIAO).
He has also helped establish ITO, Indigenous Tourism Association of Canada (ITAC), Northeastern Ontario Tourism, Destination Northern Ontario, the Manitoulin Hotel and Conference Centre, and many other tourism organizations and businesses. He also sits on the Destination Ontario Sector Advisory Committee, Tourism Skillsnet Ontario Council, and the Trans Canada Trail Indigenous Advisory Committee.
---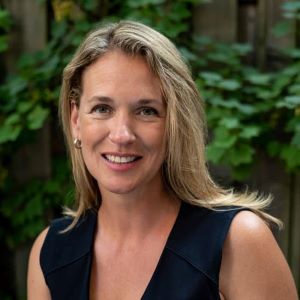 Rebecca Mackenzie - President, Culinary Tourism Alliance
Passionate about the interconnection between food, agriculture, tourism, arts, and culture, Rebecca has been instrumental in developing tourism products including Prince Edward County's award-winning Taste Trail & Arts Trail and the Culinary Tourism Alliance's Feast On® certification program.

In her role at the Culinary Tourism Alliance (CTA), Rebecca manages highly participatory and asset-based community development projects at the local, regional, provincial, and national levels. Rebecca oversees programming, partnership development, and develop comprehensive marketing partnerships to increase awareness of Canada's food tourism experiences.

Rebecca has contributed her expertise to a variety of industry boards including the Tourism Industry Association of Ontario (TIAO) and the United Nations World Tourism Organization's (UNWTO) Sustainable Development Goals Working Group. She has written curriculum for Centennial Colleges Food Tourism Post Graduate Program, contributed chapters to the 2nd UNWTO Global Report on Gastronomic Tourism, produced a chapter on Transforming the Terroir into a Tourist Destination to the Routledge Handbook of Gastronomic Tourism (release date of fall 2019). Rebecca completed a Master of Arts in Global Leadership at Royal Roads University in 2021 with a specific interest in sustainable tourism and is a part-time professor at George Brown College in their Food Tourism Entrepreneurship program.

Born and raised in Toronto, Rebecca spent her summers in rural Prince Edward County. In grade 12 year, she sailed with West Island Colleges Class Afloat on a 156-foot-tall ship to 20 countries in Europe and Africa – an experience that rooted her passion for travel, adventure, and taste of place! She continues to split my time between Toronto (week) and Prince Edward County (weekends) sharing her adventures with her husband and two teenage sons.
---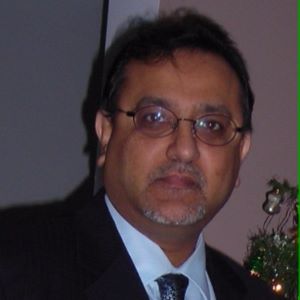 Khalid Ismail - Director Agency Sale and Product Buyer at Albador Travel Group
An expert in the Travel Industry, a born leader and a tough negotiator, Khalid is known to "pull a rabbit out of a hat" if needed.
He brings to the table over three decades of experience in airline, tour operation, both wholesale and retail and sustainable tourism.
Khalid is very well travelled and knowledgeable.  He has been very active with the refugee settlement projects and is also contributing his time and efforts in bringing home stranded Canadians and reuniting them with their families during this Covid-19 outbreak.
Khalid has and continues to volunteer in the community and raises funds to help eliminate global poverty.
---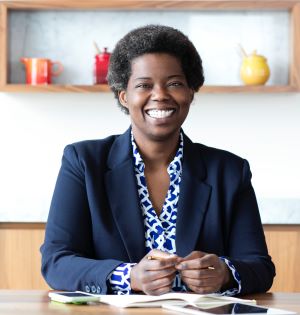 Michelle Caine - MBA Academic Chair, Hospitality Management Centennial College
Michelle Caine is an accomplished educator, leader and manager with over two decades of hospitality business operations experience. She has a track record of building strong, positive and collaborative relationships with an appreciation and respect for inclusion and diversity. Her proven leadership capabilities, strong facilitation and training expertise, led to rewarding roles in academics. Over the past 20 months, as resilient industries demonstrated innovative ways to do business differently, higher education also adapted and rose to the challenge of increased remote and online learning. During this time Michelle mentored, coached and guided experienced hospitality faculty and staff in the expeditious development of fully online Hotel Operations, Food and Beverage and Event Planning diploma and graduate certificate programs. The talented team at the School of Hospitality, Tourism and Culinary Arts at Centennial College are focused and dedicated to high quality academic curriculum that educates, inspires and prepares students in all areas of this dynamic tourism industry. Through experiential hands on skills training and theoretical classroom instruction, hospitality graduates are prepared to ensure the future of tourism remains bright.
---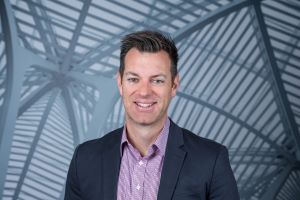 Loren Christie – Tourism/Hospitality expert
As a hospitality and tourism expert, Loren's career has been focused in sales & marketing for hotels and destination marketing organizations. He was Director of Sales for the Canadian and International Congress markets at Destination Toronto from 2017 - 2020. Prior to that for 17 years he was at Starwood Hotels & Resorts based in Toronto as Director of Sales for the leisure, business transient and international group business for the Toronto Metro Market, group of conference hotels. 
He is now Managing Director at Loren Christie Solutions where he works as a project manager, consultant and trainer for a number of destinations and clients including the International Association of Professional Congress Organizers, Meet4Impact and the Global Sustainability Destination Movement and the Canadian Gay and Lesbian Chamber of Commerce. He is currently Vice-Chair of the Canadian Meetings & Events Committee for the Global Business Travel Association and sits on the Diversity, Equity and Inclusion Committee for the Tourism Industry Association of Ontario.
---
Maxine Gundermann - Market Sales Manager, Eastern Ontario, Celebrity Cruises, Inc.
Maxine Gundermann, based in Toronto, is the market sales manager for Celebrity Cruises, building and maintaining strong relations with Canadian travel agents and their travel clients.  She has been in the cruise industry for over 12 years, getting her start as a crew member onboard numerous cruise lines, with previous experience in hotels as well as food and beverage. Maxine has experience with Diversity and Equity panels speaking on Let's Get Uncomfortable and other focus groups. In her personal time, she has hosted online television series' such as Negotiating Blackness and Colourful Lives. She is a current member of TIAO's Diversity, Equity and Inclusion working group.
---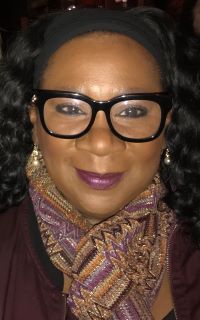 Debra Mansillo - Vice President, Industry Relations and International Marketing, DESTINATION ONTARIO
Debra is Vice President of Industry Relations and International Marketing at Destination Ontario. Debra has been with the organization since 2003 serving previously as the Director of Marketing to market Ontario as a preferred destination domestically. In her current role, Debra works with a dynamic team to lead the efforts of showcasing Ontario as a global destination. She also strengthens Destination Ontario's relationships with tourism stakeholders to ensure collaboration, sharing of research information and marketing best practices across the industry. Debra also strives to expand the inclusiveness and diversity of Ontario's tourism marketing. Her past achievements include delivering the first ever LGBTQ+ Tourism marketing magazine in 2013, and being part of Destination Ontario's award-winning campaigns such as the 2015 Pan Am/Para pan Am Games 'Epic is ON' campaign and the 2017 'Where Am I?' campaign. Debra's years of experience and her determination to deliver results for Ontario's tourism industry will continue to be beneficial in the emerging tourism landscape.
---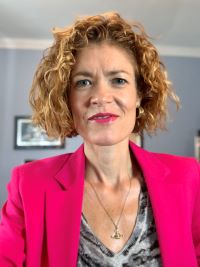 Rebecca Godfrey – Senior Director with CBRE Tourism & Leisure Group
Rebecca has close to 30 years of working with and 17 years of directly advising the tourism and hospitality industries. As Senior Director and practice lead of CBRE Tourism & Leisure Group, she is well-versed in helping tourism organizations and operators to make strong strategic and economic decisions for the future, backed by solid market research. Rebecca has worked with DMOs across North America to develop actionable strategies to grow tourism and improve overall destination management. She is also passionate about steering positive and permanent change through a more inclusive tourism industry.
---
Carol Greenwood - Vice President, Membership & Business Development, TIAO
With 25 years of leadership and management experience in the hospitality sectors, Carol epitomizes the power of rapport and relationship building.  Carol has represented Accor, Vintage Inns & Mississauga Tourism, in addition to her consulting firm, G.A.P Solutions.  Carol has assembled teams, opened hotels, provided training for sales professionals, and management training for leaders in the hotel network. Carol has conducted business audits and rebuilt teams through hiring, coaching & success focused development.
Resources & Tools
Building Inclusive Tourism Resources
To access Building Inclusive Tourism resources including session recordings & presentations, information on guest speakers, as well as additional tools, click below:
Black History Organizations and Educational Resources
Click below to access organizations and educational resources across the country devoted to the promotion and awareness of Black Canadian history.
---
2SLGBTQA+ Educational Resources
Click the links below to access training resources pertaining to 2SLGBTQA+ education by The 519 and the Canadian Centre for Diversity and Inclusion.