Wellness Together Canada - was funded by the Government of Canada in response to the unprecedented rise in mental distress due to the COVID-19 pandemic. Access support, track your progress and get connected to mental health and substance use support, resources, and counselling with a mental health professional for free and available 24/7. Alternatively, you can also call 1-866-585-0445 to speak with a Care Navigator who can help you find the resources and support on the portal that would be most helpful for you.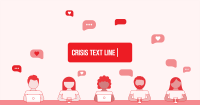 Crisis Text Line - Offers 24/7 FREE nationwide texting service providing crisis support. Text "HOME" to 686868 in Canada to connect with a with a trained Crisis Responder. Every text connects you to a real-life human trained to move from a hot moment to a cool calm one through active listening and collaborative problem-solving.
Canadian Association for Suicide Prevention (CASP) is a pan-Canadian organization that provides advocacy, communication and education on suicide prevention and life promotion through providing resources, guidance and information. They envision a world in which people enjoy an optimal quality of life, are long living, socially responsible & optimistic about the future.

The Hope for Wellness Help Line offers immediate mental health counselling and crisis intervention to all Indigenous peoples across Canada. Visit online or call the toll-free Help Line at 1-855-242-3310, 24 hours a day, 7 days a week.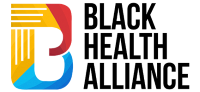 Black Health Alliance is a community-led registered charity working to improve the health and well-being of Black communities in Canada.

LGBT YouthLine is a Queer, Trans, Two-Spirit* youth-led organization that affirms and supports the experiences of youth (29 and under) across Ontario.
Your Mental Health Matters
Almost 30% of Ontarians will experience a mental health or addiction problem at some point in their lives.
If you or someone you know needs support, Ontario offers several options for free, confidential help with mental health and addiction concerns.
Governments Supporting Mental Health for Farming and Rural Communities
The governments of Canada and Ontario are investing in new initiatives to support and promote mental health in Ontario's farming and rural communities. These initiatives will improve the mental health services available to Ontario's agricultural sector and help ensure farmers, their families and their employees have additional places to turn when help is needed.
Three initiatives will receive over $430,000 in funding as the governments continue to focus on ensuring farmers, agri-food workers, and rural communities have access to the mental health support they need. These projects will provide more data on farmer and rural mental health in Ontario to ensure available supports meet unique community needs.
"Many farmers and employees have faced great challenges through the pandemic, which only add to the stresses they may face every single day," said the Honourable Marie-Claude Bibeau, federal Minister of Agriculture and Agri-Food. "Agricultural mental health programs, such as these, will give Ontario farmers and employees more tools to help them address their challenges. It's important that farmers and workers know that they should never hesitate to reach out if they're struggling with their mental health."
For more information, visit here.