LGBT+ Overview and Case Study
Session Information:It's estimated that Canadian LGBT+ travellers contribute $12 billion annually to the global travel market. Learn some of the ways your business can become more inclusive to one of the world's largest travel markets by addressing the needs of both your internal team who identify as LGBT+ as well as potential LGBT+ customers. Our webinar will: 1) identify which individuals are included in this broad market, 2) address the use of inclusive language, 3) outline ways businesses can become more inclusive, 4) outline available programs to assist you and 5) will provide a case study from Destination Kingston on their journey to become more LGBT+ inclusive.
Guest Speakers:
Loren Christie – Tourism/Hospitality Expert
TJ Jones - Founding Consultant, Full Picture Management
Allyson Tonelli - Director of Sales, Tourism Kingston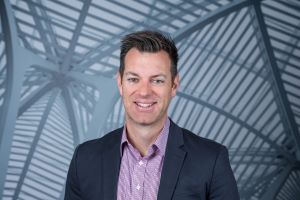 Loren Christie – Tourism/Hospitality Expert
As a hospitality and tourism expert, Loren's career has been focused in sales & marketing for hotels and destination marketing organizations. He was Director of Sales for the Canadian and International Congress markets at Destination Toronto from 2017 - 2020. Prior to that for 17 years he was at Starwood Hotels & Resorts based in Toronto as Director of Sales for the leisure, business transient and international group business for the Toronto Metro Market, group of conference hotels.
He is now Managing Director at Loren Christie Solutions where he works as a project manager, consultant and trainer for a number of destinations and clients including the International Association of Professional Congress Organizers, Meet4Impact and the Global Sustainability Destination Movement and the Canadian Gay and Lesbian Chamber of Commerce. He is currently Vice-Chair of the Canadian Meetings & Events Committee for the Global Business Travel Association and sits on the Diversity, Equity and Inclusion Committee for the Tourism Industry Association of Ontario.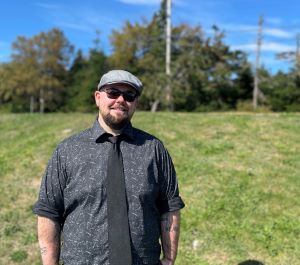 TJ Jones - Founding Consultant, Full Picture Management
Weaving together his 20+ years of lived experience as a queer and trans human, almost decade of 2SLGBTQIA+ community advocacy experience, and business/HR management education, Tj works to support businesses and organizations in expanding their capacity to meaningfully include and serve 2SLGBTQIA+ folks.
Highlights of his work have included: cofounding Trans Support NL, a non-profit that strives to improve the experiences of gender diverse folks in NL; facilitating 2SLGBTQIA+ D&I training for national organizations, including the CGLCC's Tourism Project; and developing a gender diversity-specific component for Tourism HR Canada's online training. He's also the current 2SLGBTQ+ Rep for the Inclusion Advisory Committee for the City of St. John's, and serves as Board Chair for the NL Sexual Assault Crisis & Prevention Centre.
He's driven to help improve the workplace and consumer experiences of his fellow queer and trans humans and absolutely adores holding space that empowers people to have their "light bulb moments" through challenging their existing ideas, investigating their biases, and considering the perspectives of others.
He's also very much looking forward to being a "tourist" again soon - and can't wait to visit TO after his wedding this coming August!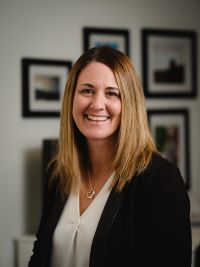 Allyson Tonelli - Director of Sales, Tourism Kingston
Allyson Tonelli's dynamic career in sales, advertising, and integrated marketing has given her the opportunity to work in film and television, sport and recreation, and now tourism. As Director of Sales for Tourism Kingston, she oversees the Travel Trade, Conferences and Meetings, and Sport and Wellness portfolios. Allyson is responsible for creating robust sales pipelines, innovative sector development plans, and most importantly, business relationships, that anticipate and respond to the ever-changing tourism landscape.