Curated Outdoor Events featuring local food, drinks and plenty of revelry
Feast On the Farm is a unique two day event series bringing together chefs, producers and food lovers. As a food lover, join us to indulge in the very best of Simcoe County at The New Farm. A one of a kind experience, each event is a reflection of the local region and provides a unique taste of the terroir of that particular place.
Every Feast On the Farm ticket supports recovery in the hospitality sector and helps cover the costs of the industry education day.
Monday, September 27: Meet the Change Makers (Industry Day)
Chefs, producers and hospitality professionals are invited to come together to learn, discuss and create change - together. Meet the people working to make our food system better through regenerative farming and sustainable practices. We'll explore regenerative farming, local sourcing, fair wage policies and ways to better our industry.
Registration for this event has passed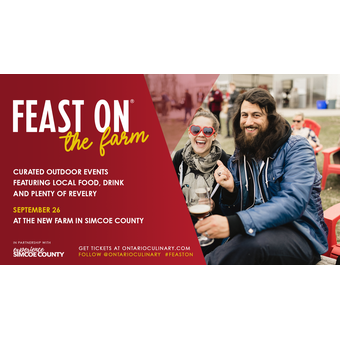 9783 Sideroad 6 & 7 Nottawasaga, Creemore, ON