Session Information: Join Michelle Caine, Centennial College, in a discussion with a panel of experts to discuss how one can work with Ontario post-secondary educators to hire and mentor the growing number of international students studying tourism programs.
Expert Panelists: Kristy Adams, Program Coordinator and Professor at Humber College & Michael Agema, CEO AGEMA Work and the perspective of an International Student Graduate
Moderator: Michelle Caine - MBA Academic Chair, Hospitality Management Centennial College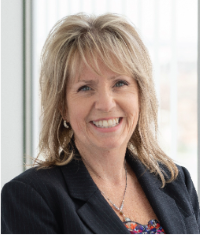 Kristy Adams, Program Coordinator and Professor at Humber College
Kristy's hospitality career began in downtown Ottawa. She quickly moved into positions throughout North America where she held the position of Director of Franchise Services, Canada for 65 hotels, Regional Director of Operations US Pacific Northwest for 14 hotels, and Vice President of Human Resources & Administration for an international hotel company with 10 hotel brands in Canada, the US and overseas and then was appointed President & C.O.O of Howard Johnson Franchise Canada Inc.
Since joining Humber College, she has coordinated various diploma and graduate certificate programs. Kristy is currently the Program Coordinator for the Hospitality - Hotel & Restaurant Operations Management Diploma program and coordinates the Greater Toronto Hotel Association (GTHA)/Humber Hotel Management Leadership Program.
Kristy sat on the Board of Directors for the provincial body, Regional Tourism Organization of Ontario, Region 6-Central Counties for 7 years. She actively connects with the tourism industry including TIAO, the Hotel Association of Canada (HAC), the Canadian Hospitality Marketing and Sales Executive (CHMSE) and Ontario Restaurant Hotel and Motel Association (ORHMA) ensuring that curriculum is relevant to the industry's needs and that hospitality students and graduates are best prepared for dynamic careers.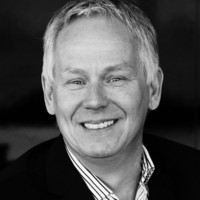 Michael Agema, CEO AGEMA Work
Michael Agema is the CEO of AGEMA Work, which he founded in 2015. AGEMA Work is evolving the everchanging technology world with its revolutionary approach to recruiting in services industry via the AGEMA Work Dashboard and mobile app. Recently, AGEMA Work introduced the AGEMA Work 2.1 App, which empowers users to apply to various work opportunities, access training tutorials, get work tips and much more.

Michael has 35+ years of leadership experience as a professor, hospitality manager, corporate trainer, and tourism advocate. Michael has also worked in international education and helped develop global partnerships, improve international relations, and enhance student exchange programs.

Prior to creating AGEMA Work, Michael's objective was to be a strategic connector and support regional businesses by providing solutions to staffing challenges and increasing flexible work opportunities for individuals who want to work when they want.

Michael earned an MA in Leadership and Training for Royal Roads University.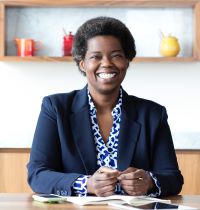 Michelle Caine - MBA Academic Chair, Hospitality Management Centennial College
Michelle Caine is an accomplished educator, leader and manager with over two decades of hospitality business operations experience. She has a track record of building strong, positive and collaborative relationships with an appreciation and respect for inclusion and diversity. Her proven leadership capabilities, strong facilitation and training expertise, led to rewarding roles in academics. Over the past 20 months, as resilient industries demonstrated innovative ways to do business differently, higher education also adapted and rose to the challenge of increased remote and online learning. During this time Michelle mentored, coached and guided experienced hospitality faculty and staff in the expeditious development of fully online Hotel Operations, Food and Beverage and Event Planning diploma and graduate certificate programs. The talented team at the School of Hospitality, Tourism and Culinary Arts at Centennial College are focused and dedicated to high quality academic curriculum that educates, inspires and prepares students in all areas of this dynamic tourism industry. Through experiential hands on skills training and theoretical classroom instruction, hospitality graduates are prepared to ensure the future of tourism remains bright.