Do your existing and potential employees have the right skills for your operation and the type of consumer in the post-pandemic era that our industry is facing? Join Leni Brem from TIAO as she speaks with Sue Christensen and Yingtong Wang from OTEC about how investing in people can ensure a sustainable and inclusive workforce. Learn how providing skills training to new employees and existing employees can enrich the working environment and consumer experience.
---
Speakers
Yingtong Wang
Manager, Learning Consulting
OTEC
Yingtong supports Learning & Development project management, collaborating with prestige businesses and destinations in the Tourism & Hospitality Sectors and with multiple service providers. She also leads training design and delivery plans, working with OTEC training vendors and consultants.
Yingtong brings in over 10 years of combined experience in teaching, training & facilitation and instructional design. She also brings solid knowledge of adult learning principles and methods of evaluation.
Yingtong has a B.A. degree in English Literature from Xi'an International Studies University, China; a postgraduate diploma in Career and Work Counsellor from George Brown College. She is also certified in Level B Assessments and Crisis Intervention.
---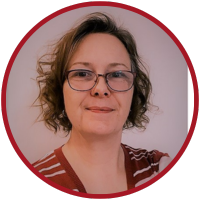 Susan Christensen
Senior Manager, Learning Consulting
OTEC
Susan provides oversight and consulting to the Learning & Development department, on a diverse range of blended learning solutions. She works closely with the Business Development team as well as project managers to consult with clients, partners, and trainers, create project plans and budgets, and design and manage the delivery of a broad range of projects and initiatives.
Susan comes from a professional background of learning and development, with over ten years of experience designing and implementing learning and organizational development programs, including the design and launch of an online Business Resource Centre and the development of an entrepreneurial innovation program. Prior to joining OTEC, Susan comes from Venture for Canada (VFC) where she was responsible for the strategic alignment, management and delivery of VFC's core Fellowship Program.
Susan is a certified Project Management Professional and holds degrees in Mathematics, Philosophy and Music from Manchester University and the Open University, UK. Susan started her career journey as a musician and she continues to play violin with orchestras across Ontario.