Join Leni Brem & Mark Capistrano in conversation with Chris Bloore about the origin and the curation of the Tourism Workforce Sustainable program. Reputation of our industry, complexities of existing programs, capacity of operators and the desire to complement existing programs without duplication are all reasons why individuals have chosen to leave or not come to our industry at all. This led to the curation of TIAO's unique program that may just be the interim solution, leading to entice individuals to the tourism industry. Work doesn't suck and doing what you love in tourism can be the IDEAL career.
---
Speakers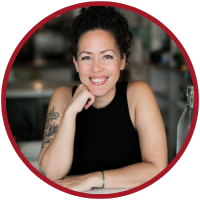 Leni Brem
Project Manager - Tourism Workforce Sustainability Program
Tourism Industry Association of Ontario
With over 20 years in hospitality, food, events and tourism in the GTA and Ontario, Leni's focus is on making a positive impact on people and communities. She brings a wealth of experience across different organization types, strong collaboration and relationship-building skills, and a bold vision for a more inclusive and values-driven tourism industry. She's passionate about connecting purpose-driven organizations with people, resources, and solutions that combine values and productivity. Through her company, Brem Consulting Inc., she has worked with multiple non-profit associations on province-wide projects with major impact.

Leni is currently the Secretary for the York Region Arts Council Board of Directors and sits on the Board of Directors for RTO 6 (Central Counties Tourism) and the Culinary Tourism Alliance's Diversity, Equity and Inclusion Committee.
---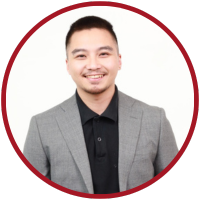 Mark Capistrano
Workforce Development Co-ordinator
Tourism Industry Association of Ontario
Mark is currently the Workforce Development Coordinator for Tourism Industry Association of Ontario. He leads two specific projects: A Three Fires Collaborative Quest and the Discover Ability Network program that promote growth and inclusion in the tourism industry. A former student for the Tourism Travel Services Management program at Humber College, he learned the vital skills and knowledge it takes and implemented that in his career. He has a passion for travel and is an aspiring wellness travel entrepreneur.
---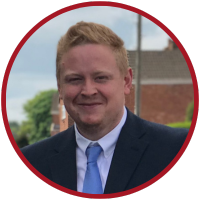 Chris Bloore
President & CEO
Tourism Industry Association of Ontario
Christopher Bloore is the President and CEO of the Tourism Industry Association of Ontario and has been at the forefront of the tourism industry's response to the COVID-19 pandemic in Ontario. A collaborative leader who strongly believes in the value of empowerment and cooperation, Christopher has brought organizations across the visitor economy together to win significant legislative support programs during the pandemic.
Christopher's professional background is rooted in public service, initially working for Europe's largest municipality and then as a senior policy and communications advisor for Members of the British Parliament. Christopher was elected four times at local government level to serve his community in Worcestershire - with an increased share of the vote on each occasion - before moving to Toronto in 2019.