Attractions are businesses that are dedicated to pleasure and interest, featuring some level of cultural, heritage, and/or natural character. How can we ensure that these businesses can be used by and bring joy to everyone, including people who have a disability? What are the impacts of enhancing accessibility at attractions?
Join the webinar and hear from a broad range of panelists on the value of accessibility and tips for making your business accessible.
---
Moderator: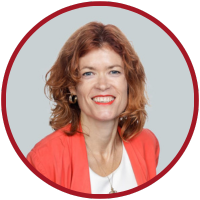 Rebecca Godfrey
Senior VP
CBRE
Rebecca Godfrey, CMC, MBA, is a Senior Vice President and practice lead of CBRE Tourism Consulting. Although based in Toronto, Rebecca has responsibility for the group nationally. She has worked with CBRE since their acquisition of PKF Consulting Canada in 2015, where she had worked since 2005 after completing her MBA in Hospitality & Tourism Management. With over 17 years of direct consulting experience, and 30 years working with the tourism & hospitality industries, Rebecca's expertise is far-reaching.
She specializes in strategic plans for tourism organizations, tourism master plans, market and financial feasibility studies and business plans, RFP processes, economic impact studies, and custom industry assessments. Rebecca has extensive experience working within both the public and private sectors, as well as 3P environments – with clients ranging from government agencies to international investors in tourism experience development. She believes in taking an integrated evidence-based and creative approach to her client work. Organizations need to attend to all areas of their triple bottom line: people, planet and profitability. Rebecca is also a member of the Ontario Tourism Education Corporation's (OTEC) Board of Directors.
---
Speakers: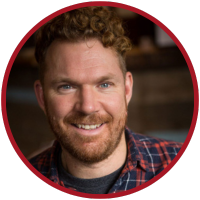 Luke Anderson
Executive Director
StopGap Foundation
After sustaining a spinal cord injury in 2002, Luke Anderson was all of a sudden introduced to a world that's not well suited for a wheelchair user. His frustration encountering access barriers led him to found the StopGap Foundation, which raises awareness about the importance of a barrier free and inclusive society. StopGap is helping different community leaders across Canada adopt their own Community Ramp Project and they recently developed a school program to engage students in StopGap's awareness raising initiative. Luke is a licensed professional engineer, enjoys speaking as a volunteer ambassador on behalf of the Rick Hansen Foundation, and was awarded the 2016 Jane Jacobs Prize.
---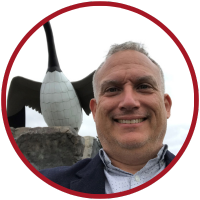 Troy Young
Executive Director
Attractions Ontario
Troy Young assumed the role of CEO at Attractions Ontario in 2004 and has led the association through an era of unprecedented growth. Attractions Ontario won Employer of the Year twice during this period from TIAO. He previously served as the Chair of the Tourism Industry Association of Ontario, co-chaired the Minister's Economic Recovery Task Force for Museums and Attractions during COVID and is currently leading the creation of the Canadian Attractions Network, a national coalition of attractions.
Prior to joining Attractions Ontario, Troy was the Senior Policy Advisor to the Minister of Tourism and Recreation and an elected municipal official.
Troy earned a Masters Degree in Public Administration from the University of Western Ontario. Besides his duties at Attractions Ontario, he is a part-time lecturer at York University and a published author with 10 novels to his credit.
---
Peter George
Chief Operating Officer
CN Tower
Peter George is Chief Operating Officer of the CN Tower. Since joining the Tower in 1995, he has served in a variety of roles and led a diverse range of teams. During his tenure, Peter has worked to foster a culture of innovation, spearheading a refreshed and uniquely Canadian focus for the Tower's food & beverage program that emphasizes sustainability through local sourcing and waste reduction. Under his leadership, the CN Tower's restaurants have earned countless prestigious awards and certifications including Leaf, Feast On® and Ocean Wise. Peter is a graduate of George Brown College in Toronto and has previously held positions at various distinguished restaurants and establishments in Ontario