New for 2018, the Ontario Tourism Summit is offering 2 educational pre-conference sessions, the day before regular conference programming.
Attendance at both sessions is covered if you've also purchased tickets for the full Ontario Tourism Summit. In other words, if you've already registered for #OTS18, you DO NOT need to also purchase tickets to pre-conference sessions to participate.
If you've already registered for OTS18, but would like to attend pre-conference sessions, let us know by emailing Donovan Shakespeare at dshakespeare@tiaontario.ca.
Sessions:
1. It's Your Shift — Sexual Violence & Intervention Hospitality Training

(

1:00 PM – 3:00 PM)


Location: Solis/Luna
Developed in partnership by ORHMA, OTEC AND THRC, the It's Your Shift online training program and manager's toolkit were made available to industry stakeholders in the fall of 2017. This interactive, introductory session to the program includes background information and videos on the issue of sexual violence and harassment in hospitality-related businesses, the impact on employees in the sector, and repercussions for businesses that aren't paying attention to the issue. Designed to introduce and highlight key components of It's Your Shift, this session also provides owners, operators and managers with next steps for accessing the online training program.
Victoria Behune
President & CEO
OTEC
---
2. Destination Ontario Export Readiness: An Introduction to Working with International Travel Trade (3:00 PM – 5:00 PM)


Location: Mercuri/Martis
While international markets account for only 11% of visitation, with longer stays and higher spend than domestic travellers they contribute 38% of visitor expenditures, providing a strong opportunity for increasing revenue to your business. Listen to a preliminary overview of working with international markets, what it means to be export ready and considerations for working with international tour operators and travel agencies—key channels for gaining access to the international traveller.

Who should attend? The information to be covered during the session is designed for people who are new to, or have a future interest in, working in international markets and specifically with the travel trade segment.

Tourism stakeholders will:
learn about Destination Ontario and the international activities it undertakes

understand why destinations/sellers should consider international markets

learn about the international markets in which Destination Ontario is active

learn the basic guidelines of working with travel trade
Trisha Grant

Vice President, Industry Relations & International Marketing

Destination Ontario

Sonya Stevenson

Marketing and Trade Consultant (Latin America)

Destination Ontario

Ian McMillan

International Marketing Specialist

Destination Northern Ontario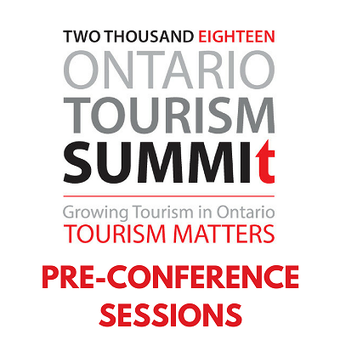 377 Riverside Dr E, Windsor, ON N9A 7H7, Canada