This event will be a student recruitment event to connect with students with disabilities. You will be able to share information about your organization, such as where and how to apply, answer questions from students, and meet candidates for your open positions. Each employer will have a booth, and students will share resumes, connect, and ask questions about potential opportunities.
The event will take place from 9:00am to 11:00am at the school district office: 5650 Hurontario Street, Mississauga, Ontario.
There will be an estimated 100-125 students in attendance.
We hope to see you there!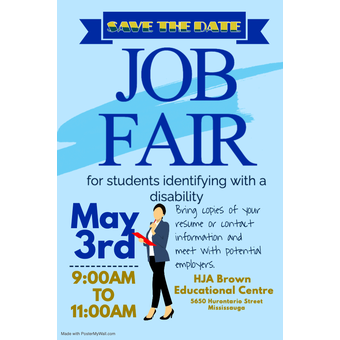 5650 Hurontario St, Mississauga, ON L5R 1C6, Canada