Event Details
REGISTRATION NOW OPEN!
Join us virtually on June 1, 2021 for TIAO's AGM, RTO 9's AGM followed by a TIAC town hall.
Links and relevant documents will follow by email after registration.
TIAO AGM: 1p-1:45p
RTO 9's AGM: 1:45-2:30p
BREAK: 2:30-3P
TIAC Town Hall: 3p-5p
2021 Annual General Meeting
June 1, 2021 –1-1:45pm
Welcome and Opening Remarks
Approval of the Agenda
Approval of the 2020Minutes
A year in Review –TIAO in 2019
Presentation and acceptance of the 2020
Audited Financial Statements Appointment of Auditors
To indemnify Directors
Nomination Committee Report & Election of Directors
Close of meeting.
2021 Annual General Meeting
June 1, 2021 1:45-2:30pm
1:45 pm Welcome everyone
1:50 pm Motion to approve agenda
1:55 pm RTO 9 Year in review
2:05 pm Financial Report
2:10 pm Motion to Accept Financials
2:15 pm Review of Board seats and voting process
2:20 pm Introduce New Board
2:25 pm Motion to accept Board
2:30 pm Closing comments
RTO 9 AGM Speakers
Sean Billing, Chair RTO 9
Frontenac Club/Brace Hospitality Consulting
Sean Billing is the Managing Partner of the Frontenac Club Inn. Sean, and his wife Nancy, own and operate the Frontenac Club Inn, in downtown Kingston. Sean brings a wealth of hospitality, accommodation and tourism experiences with him, having held corporate, regional and senior property positions during his 26-year career. Sean's path has seen him lead in resort areas around the globe, including the Canadian Rockies, East Africa, the United States and in Central Ontario. He has also held executive positions at luxury city-centre hotels in Ottawa, Guelph, Chicago and Nairobi. Over his career, Sean has been heavily involved in organizational learning, business transition and integration, and in strategic business planning. Sean's approach is to assist leaders in growing their businesses through consistent engagement with key stakeholders – turning greater understanding into outstanding experiences. Sean is a graduate of the University of Western Ontario and attended hospitality school at St. Lawrence College.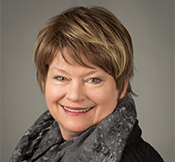 Heather Ford, Treasurer RTO 9
Green Acres Inn, Kingston Food Tours
Heather Ford owns and operates the Green Acres Inn in Kingston and Kingston Food Tours. The Ford Family celebrated their 60th year at Green Acres in 2016. After earning a degree in Economics from Queen's University in 1983, Heather joined the family business and in 1998, when she purchased the inn from her parents. In 2016 she founded Kingston Food Tours with her son Daniel – combining her passion for food, and travel with her interest in Kingston's culinary scene and the people who make it outstanding. Heather was on the Alumni Teaching Award Committee at Queen's and for a period of six years, she sat on the Tourism Advisory Board for the Kingston Area Economic Development Commission. She has also volunteered her time at the Marine Museum, and the Kingston Festival of Trees, as well as the Summer Business Mentoring Program and the Kedco Review Committee. From 1998-2004, Heather sat on the St. Lawrence Parks Commission and currently she is on the Board of the Tourism Industry Association of Ontario, Tourism Kingston Board, KAP Board as past Chair and is Past President of the Kingston Frontenac Rotary Club.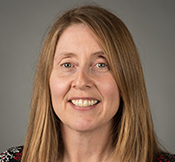 Bonnie Ruddock, Executive Director
Bonnie has been with the RTO9 since the inception of the Regional Tourism Organization in 2011. Bonnie was appointed Executive Director in 2017 after 6 years as Operations Manager for RTO9. With a background in finance and a passion for the tourism industry, Bonnie is a true leader. Prior to her career with RTO9, Bonnie was Executive Director for the 1000 Islands Gananoque Chamber of Commerce where she was instrumental in growing membership and launching the official Bi-lingual Visitor Guide for her destination.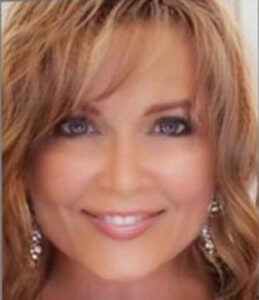 Lori McIsaac, Director of Experiential Tourism Development
Lori came to RTO 9 with an adventurous spirit and love of all things travel. She has worked in a variety of industries as a certified Project Management Professional, most recently helping to connect new university graduates with career mentors. Prior roles as District Manager in the Foodservice, Healthcare and Construction industries across Canada. Her diverse background has served to broaden her industry knowledge while refining her leadership and relationship building skillset. Her greatest accomplishment to date, aside from her two really cool sons, was a national program roll-out to over 130 franchised locations encompassing a capital purchasing program, marketing strategy, development of training programs and post campaign analysis .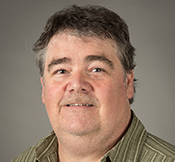 Steve Weir, Marketing and Communications Manager
With over 25 years of experience in marketing regions, cities and sites in Eastern Ontario, Steve brings a personal connection and knowledge of local history and culture to his position here at RTO9. The achievement of which Steve is most proud was being part of the Rideau Canal's inscription on the UNESCO World Heritage List. Steve, along with the Rideau Canal Nomination Team, received a Parks Canada CEO award in recognition as well as on June 30th, 2007, Steve was a delegate for Canada and attended the UNESCO World Heritage Meeting in Christchurch, New Zealand when the Rideau Canal was inscribed on the World Heritage List.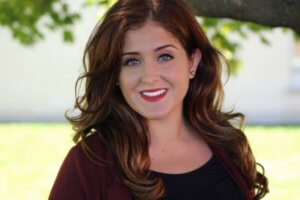 Lindsay Medeiros, Digital Marketing Specialist
Lindsay holds advanced diplomas from St Lawrence College in Business Marketing and Integrated Marketing Communication. Lindsay is passionate about strategy development, creating digital content, social media marketing, and sharing her experience with our destinations and partners. When not plugged into the digital world, you can find her trying a new restaurant or planning her next exciting adventure.
2021 TIAC Town Hall
June 1, 2021 3-5PM
TIAC Town Hall Speakers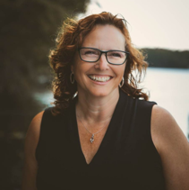 Beth Potter, TIAC
President & CEO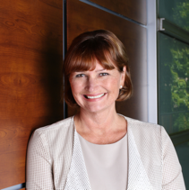 Marsha Walden, Destination Canada
President & CEO