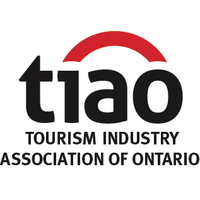 Released at the 2017 Ontario Tourism Summit in Niagara Falls, the Tourism Industry Association of Ontario (TIAO) is excited to share with members and stakeholders a comprehensive review of international visitor spending in Ontario. Created in partnership with Mastercard Canada, the report offers a depth of insight into current tourism spending not typically seen by industry.
The ability to see where international visitors to Ontario spend their vacation dollars is valuable to the business and marketing plans of many tourism organizations. With the help of Mastercard Canada, TIAO is proud to share these insights with representatives of Ontario's tourism industry.
Among the insights included in the report is a visitor spend overview, detailing the top 10 highest-spending countries when travelling to Ontario (graphic below). Data reveals that visitors to Ontario from China spend the most during their travels, followed by Hong Kong and Brazil.

Tourism matters in Ontario, representing $32.3B billion in annual receipts, $25.3 billion in visitor spending, 186,000 business and 389,000 jobs. TIAO is recognized as the voice of Ontario's tourism industry, and facilitates conversation between stakeholders and government to position the province's tourism sector for growth and prosperity.
Download a PDF of this release
---