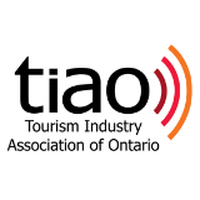 In the most recent TIAO survey, the data we collected highlighted the perfect storm of financial challenges facing tourism and hospitality businesses. Up to 90% revenue losses, increased levels of debt and dependency on government support programs to stay in businesses whilst government restrictions and closures remain in place.
It is for these reasons that TIAO worked with our industry partners to send this letter to Minister McNaughton, asking him to extend the temporary changes made to the Employment Standards Act in regarding to severance pay. Since March 1, 2020 the creation of the Infectious Disease Emergency Leave (IDEL) provision has meant that employees would not have been considered to have been constructively dismissed if their hours or wages have substantially changed because of COVID-19.
Specifically, we requested the Minister extend the COVID-19 period under Ontario Regulation 228/20 beyond July 3, 2021 to help small businesses avoid huge termination/severance payouts for the 15- and 35-week temporary layoff period. This wasn't an easy decision for the Minister, who must also juggle responsibilities to employees, but we were delighted to be informed that the COVID-19 period would be extended to September 25.
---