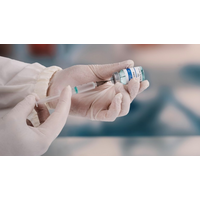 Announced today, the Ontario government is expanding eligibility for second booster doses to Ontarians aged 18 and over. Starting on Thursday, July 14 at 8:00 a.m., eligible individuals can book an appointment through the COVID-19 vaccination portal or by calling the Provincial Vaccine Contact Centre at 1-833-943-3900. Eligible individuals can also book an appointment directly through public health units that use their own booking systems, through Indigenous-led vaccination clinics and participating pharmacies.
Second booster doses are being offered at an interval of five months after an individual receives their first booster dose. A new bivalent COVID-19 vaccine is anticipated to be approved by Health Canada this fall, which may offer more targeted protection against the Omicron variants. Ontarians are encouraged to speak with their health care provider about whether getting a second booster dose now is right for them.
The Ontario government will also extend its provision of free rapid antigen tests to the general public through existing channels like grocery stores and pharmacies, as well as to workplaces, schools, hospitals, long-term care and retirement homes and other congregate settings until December 31, 2022.
TIAO welcomes today's announcement. Over the past months, TIAO has advocated for the province to expand its supply of free rapid antigen tests and to extend distribution to the general public beyond July 31, raising the issue with ministries at the Rural Ontario Municipal Association (ROMA) conference and in our pre-budget submission. With testing being a critical component to reducing COVID-19 transmission, reducing worker absenteeism, and keeping our communities and workplaces safe, access to free rapid tests supports the capacity of tourism businesses as they rebuild.
To view the full press release, please see here.
---