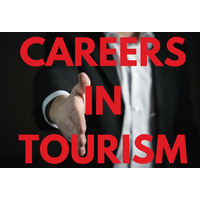 TIAO is seeking proposals from agencies with experience in marketing and communications—specifically social media strategy and community building expertise—for the Careers in Tourism Awareness campaign. This campaign's objective is to create an industry-wide effort to promote tourism careers, and to elevate the public's knowledge of tourism as an economic driver and job creator. While improving the perception of the tourism sector as a viable, life-long career choice, ultimately filling the growing labour gap the industry faces in now and in the coming years. The RFP deadline for submissions is January 11, 2018. For further information please contact Janet O'Connell, Program Coordinator.
With funding support from MTCS, the project proposes a three-year campaign led by TIAO to encourage careers in travel and tourism, and connect job seekers within specific target groups with travel and tourism operators in Ontario. This symbiotic relationship intends to fill the increasing number of job vacancies and also push forward the current growth of travel and tourism in Ontario. The goal of the campaign, which will include a travel and tourism job aggregator website, is to more broadly communicate a unified industry voice, position the industry as growing and viable for long-term careers, and inform target groups about the myriad of opportunities available.
Target groups for this campaign and its website are underserved and underemployed segments of the Ontario population who are actively looking for meaningful, interesting work: Indigenous communities, new Canadians, youth/students, and those looking for a second career. We know that government programs are actively working to find career opportunities for people in these groups as well.
---