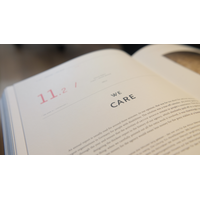 We all know New Year's resolutions can be hard to stick with and that's why we're going to try hard to help your business stay on top of your sustainability goals this year. After all, that's sort of our mission, with this whole saving the world business!
So instead of just throwing the idea of the UN's "International Year of Sustainable Tourism" out there and hoping it sticks, we're taking a different approach. We're going to help you dig deeper into some of the ideas and actions suggested by the UN, offering more specifics on how your business can take these concepts and run with 'em. So let's dive in!
First up: advocacy and awareness-raising. If you are already talking up your green story then you're halfway there! …Did we lose you at "green story?" Fear not, Green Tourism has plenty of free resources that we're happy to share and hoping you download and use. Take a gander at this handy guide on Three Steps to Kick-Start Your Green Story for pointers on how to get started with yours.
By developing and sharing your green story, you're telling your customers that not only are you invested in protecting the natural environment but that your values align with theirs, which according to experts accounts for upwards of 83% of consumers who are consciously choosing to support companies that are progressive in this industry. An authentic green story will not only help to attract new guests, but also to foster a space for conversation to happen and for more enriched business-customer relationships to develop. This spells success for your business in the long-run, especially as green tourism and sustainability efforts continue to build.
Brett Soberg, Lead Captain and Co-Owner of Eagle Wing Tours, and Green Tourism Gold member, has found that telling his sustainability story is great for business: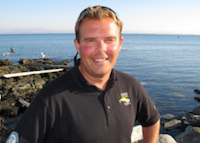 "Many of our clients have commented on the fact that they book with Eagle Wing because of our sustainability stance and because of the organizations we support and belong to."
If this is old hat, but you still want more ways to build awareness and advocate for sustainable tourism within your business, keep reading!
Thankfully, the UN offers many different suggestions to build on the notion of crafting an authentic green story. Here are our favourites:
Develop a media and/or social media plan to include interviews with staff, articles in local (or national) publications, and blog posts as an effective means of getting your business and story out there to a larger audience.

Use the "International Year" logo in communication materials throughout the year to keep the conversation going internally, and with your customer base.

Now that you've talked the talk and are crafting, updating, and sharing your green story, it's time to walk the walk. In our next post we'll explore how to share the progress you've made with your sustainability actions and how to stay accountable in 2017!
And if you haven't yet, why not give our sustainable tourism quiz a try to find out where you're at!
View original article by Green Tourism Canada
---