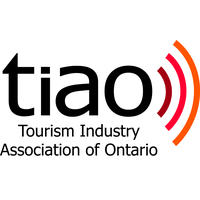 TIAO recently participated in a government consultation on proposed regulations under the Liquor Licence and Control Act, 2019 (LLCA). Among the proposed regulations to the LLCA is a provision banning licensees from serving or selling liquor containing cannabis. As the federal Cannabis Regulations framework already prohibits cannabis products from including alcohol and Ontario's cannabis licensing regime (the Cannabis Licence Act, 2018) already outlines who can sell cannabis products, TIAO's position is that this proposed change to the LLCA amounts to unnecessary regulation and is counter to the government's objective of reducing red tape for Ontario businesses. It may additionally create confusion for licensed retailers, impacting tourism businesses who have relied on the sale of cannabis products as an other source of revenue throughout the lockdowns and capacity restrictions of the COVID-19 pandemic.
TIAO is committed to advocating for a regulatory environment that reduces burdens for tourism businesses in Ontario. To voice our concerns on behalf of affected tourism and hospitality businesses, we have submitted our feedback in our own consultation submission and in a joint letter with the Ontario Restaurant Hotel & Motel Association (ORHMA), Restaurants Canada, Canopy Growth, the Cannabis Council of Canada, and Truss Beverage Co.
You can read the consultation letter here.
---