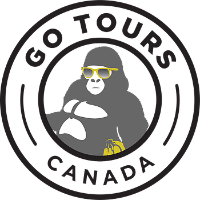 We're featuring a special TIAO Member each month to share with the #TourismFamily what they do, and how they connect with TIAO. Learn something new about your tourism industry colleagues, and the value of a TIAO Membership!
This month we talked to Jason Rizzuti, Managing Partner, Segway of Ontario and Aaron Binder, Chief Experience Officer, Go Tours
---
Please note that this interview has been edited for clarity.
Who are you and what do you do? Tell us about your organization and its role within Ontario's tourism industry.
Jason: "I'm responsible for pretty much everything. I'm managing partner, and Segway Grease Monkey—that's my official title."
Aaron: "I do all the fun stuff: I talk to people, I get feedback, I talk to media and try to build new locations, like Ontario Place, which is launching in July."
Jason: "Go Tours is our tour and event business, and then Segway of Ontario [offers an equipment and vehicle] dealership, service, sales, all that kind of stuff."
Go Tours offers walking and Segway tours in Toronto's Distillery District, school, bus and corporate tours and events in Toronto, and off-road Segway adventures at Hardwood Ski and Bike and Horseshoe Resort in Barrie. The organization has an equipment sales and distribution arm for Segway equipment and other vehicles, called Segway of Ontario.
How long have you been a TIAO Member and why did you join?
Go Tours has been a TIAO Member for about 18 months.
Jason: "We'd known about TIAO for the longest time, then finally we decided 'OK we have to join, we've been operating this many years, we have to join and be part of the membership.'"
Aaron: "I think part of it was, having been a business in Ontario's tourism community for 14 years now, we saw [an opportunity] to take leadership and help newer businesses in the tourism industry to develop themselves in our market, as well as other markets. There's such a big pie to go around these days, that the more competition there is, the better it is for all of us. So we're really hoping that through our membership with TIAO, we're able to take that leadership role to the next step, and make it a little bit more official as well."
Jason: "When we first started, our very first customer was actually a construction worker that was working on site here [in the Distillery District]. And he just wanted to give it a go, it looked kind of cool. But we joined Tourism Toronto fairly early on, because we knew being part of a DMO would hopefully bring us some brand awareness for what we do. But it took a few years even after that to get more exposure, [first with] Tourism Toronto, then to join the Toronto Attractions Council, then Attractions Ontario, and then TIAO.
"We slowly realized that it's important to be part of the industry if you want to be in the industry. Every time I meet with other operators or attractions similar to our size, [I ask them if they're] a member of TIAO or Attractions Ontario. And I say: 'because if you're not, I think you should be. As a small business it works for us, and we get value out of it.'
"I think that's important. It's not only about taking, it's about giving back to the industry and others that you see around you."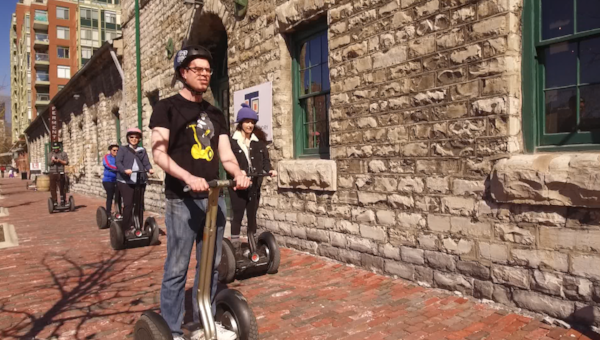 How has being a member of TIAO provided value for your organization?
Jason: "One of the first things [is] the TIAO Newsletter. It's nice to get a quick summary and snapshot every week, because there's a lot of things that are happening in our industry, not only in our region but in the broader sense across the province and nationally. And it's important to be made aware of them. There's a lot of things I'll forward [from the TIAO Newsletter] to a colleague of mine, because I didn't know [about something] or [hadn't] heard much about it. [For example], the new labour laws and things that have kicked in, and how they relate to tourism. So the newsletter is definitely an important part of it."**
Jason also said that TIAO's dissemination of industry event information, in addition to the association's own provincial conference—the Ontario Tourism Summit—is a valuable part of Go Tours's TIAO Membership. In addition, he referenced access to data and research as another valuable part of a TIAO Membership.
Jason: "I may not have access to that information readily, or it might not come to my mind. But when it's presented to me in a [weekly newsletter] or at an event, it [becomes digestible]. That's why it's important: I see the value, and it's well worth it."
What's your favourite thing about TIAO and why?
Jason: "The TIAO Newsletter. And Tourism Day at Queen's Park."
Aaron: "What I personally like most about TIAO is how well organized [the association is]. You have a great leadership team, any event you throw is done properly, any communication you put out is done properly, you're easy to get to, and very quick to [respond to] any inquiries."
Jason: "[TIAO has] the best interests of the tourism industry [in mind]. Whether it's helping to figure out the labour shortage, or being that champion for tourism on the government and legal side—that's important. Without that, there's a void. And not everybody realizes how important it is."
What are you working on right now?
Aaron: "This year, we're operating at our regular Barrie and Toronto locations. We're going into our 14th year in Toronto's Distillery District and our 10th year in Barrie. For 2018 in Barrie, we're emphasizing our tours at Hardwood Ski and Bike. They have absolutely gorgeous trails and views you simply can't get anywhere in Toronto. We're also excited to announce that we're opening another Toronto location this year at Ontario Place on Canada Day. We're a proudly Canadian-owned and operated small business, so this is a huge milestone for us.
"The new tour at Ontario Place is extremely exciting because not only does it represent a new tour, but it represents a really cool new partnership with a very long-standing organization that is trying to reinvent itself right now, and it's exciting to be a part of that. In the same way we were part of Horseshoe Valley's re-invention 10 years ago, and Hardwood Ski and Bike now, I think [the new installment of Segway tours is] going to be a really great way to create part of the new story for Ontario Place."
"We've done assessments there, and it's going to be fantastic operation because the terrain is varied. It's going to allow a little more speed and a little more terrain variance than what we have in the Distillery District.
"Another really exciting thing is that Segway of Ontario has launched a number of new products in the last couple of years. Consumer products that are inexpensive, and are really fun to use. So we're not just talking about new and exciting things with the tour company, but new and exciting things with the distribution and equipment company [as well]. We're urging people to come down to our Distillery District location, make an appointment and try out some of our cool new vehicles."
New products Segway of Ontario offers include mini-Segways and kick scooters!
We also chatted with Jason and Aaron about workforce development, product development, rural tourism development and partnerships with other tourism businesses. It was an excellent conversation, and we thank Go Tours / Segway of Ontario for being TIAO's Member of the Month for May!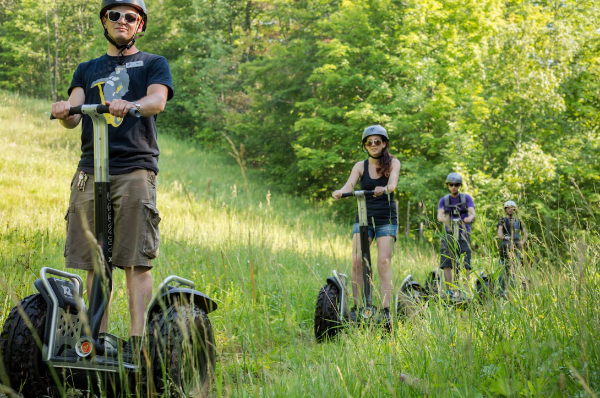 **We absolutely love our members' enthusiasm for the TIAO Newsletter, but you don't actually have to be a TIAO Member to take advantage of this great resource! Subscribe here.
---