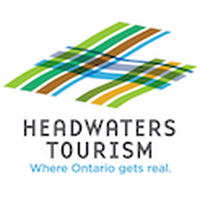 TIAO is featuring one of its members each month to share with the #TourismFamily what they do, and how they get involved with our association. Learn something new about your tourism industry colleagues, and see the different ways you can collaborate with us!
This month we chatted with Michele Harris, CEO of Headwaters Tourism
---
Please note that this interview has been edited for clarity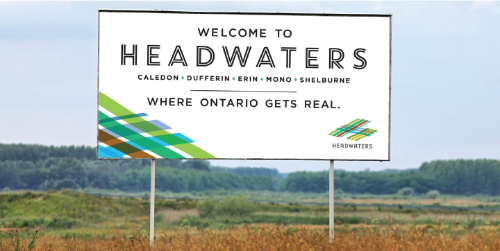 Who are you and what do you do? Tell us about your organization and its role within Ontario's tourism industry.
Headwaters Tourism is a destination marketing organization—we're a not-for-profit that's been around since 1994.

We started out as a traditional visitor services supplier, but over the last seven or eight years, we've really had a paradigm shift in how we operate. We've moved away from simply providing visitor services, to a role in business and economic development, pushing tourism as a critical part of the economic development strategies of our partner municipalities.

Geographically, we represent 2,534 kms2 of Ontario. About an hour northwest of Pearson International Airport, Headwaters has an interesting dynamic, in that we cross three different regions: Caledon (part of Peel Region), eight municipalities in Dufferin County, and the Town of Erin (part of Wellington County). Those municipalities came together back in 1994, because of the way visitors came to this collective area—travel patterns were similar, and [so was] product synergy.

Right now we are funded by those municipalities at a rate of $1.52 per capita, so our operating budget is just a little over $200,000 a year. Our role has shifted; we have two core functions, or, we say, two core audiences. We have the visitor audience—we fancy ourselves storytellers and curators of content for the area. We position the voice of Headwaters as the voice of this quirky area to visitors from far and wide.

On the other side, we are very much a business development organization as well. We work to help our businesses go further in their tourism development, [and] to develop stronger experiences, but also to move businesses that may not be in the tourism sphere—but have the availability to do so, or the potential to grow their business through tourism—move along that continuum.
What initiatives are you working on right now?
We continue to push our "Where Ontario Gets Real" brand. Part of our storytelling and content curation role is seeking out those interesting and compelling visitor experiences, as well as what we call our "faces of Headwaters": the embodiment of our Real Ontario brand promise. Every year in May we launch our new consumer marketing campaign—right now we're working on developing that campaign and its content.

We just hosted (in partnership with other destinations from across the province) a Rural Tourism Symposium. We're trying to collaborate beyond our Headwaters borders, and work with our colleagues across the province who are doing great work. To describe the fundamental belief in what we do, we use the word "co-opetition". If we share experiences, and all communicate back and forth with our tourism partners, we all raise the bar for tourism.

From a product development point of view, we have a couple of things on the horizon. We're working on trying to move into the cycling tourism sphere; this year [we'll be working with] the Greenbelt and Ontario By Bike. We're also exploring something around electric vehicles and tourism—we think there's a considerable opportunity here to encourage green and clean travel, so we're trying to work with our municipal partners to ensure that we have infrastructure support for those green travellers.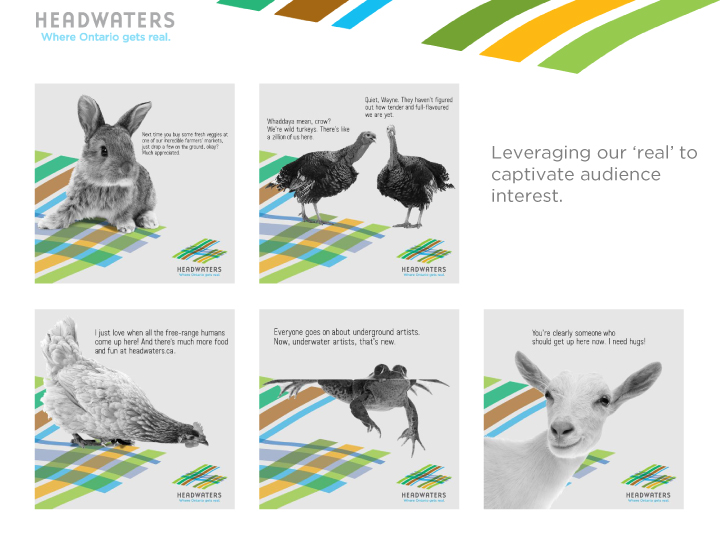 Why did you join TIAO?
As a small tourism organization, we get really caught up in the 'busy' work of doing our own jobs. We've done a lot of development work over the past five years, and we're proud of where we've taken this organization on our own. But we started to realize that by not engaging with our provincial colleagues, perhaps we were being overlooked, and we weren't benefiting our own tourism operators in the area.

TIAO is the industry body who represents tourism. We started to monitor what TIAO was doing in regards to advocacy, [and became familiar with] business issues that we may not have looked at in any substantial way for tourism development in Headwaters.

TIAO communicated important issues that were coming forward in our industry, that we felt our operators needed to benefit from as well. Part of our facilitation role is making those connections, and encouraging our own operators and municipal partners to engage at that level.

Now when we have an issue—like the Municipal Accommodation Tax—we can call and connect, and find out what's going on. We use TIAO's weekly newsletter content, and share that with our operators through our own B2B website.

Our TIAO membership has helped us gain credibility among our municipal partners, and our colleagues. We're now more connected—we're not this little group that works on our own.

How has being a member of TIAO provided value for your organization?
TIAO has supported our work on the industry side. We say we're matchmakers and facilitators; because we're a very small team, we can't take on all of the responsibilities ourselves. But we're pretty connected, and pretty knowledgeable of the tourism industry—we can find the right people. So if we have an operator come to us looking to do something interesting, we can match them with other operators in our area. We can also connect them to other municipal, provincial and federal agencies, so that they can move along the tourism continuum. TIAO is a valuable resource for us, supporting our own facilitation role.
What's your favourite thing about TIAO and why?
First, the people. We have a network now! It's like we've expanded our own Headwaters staff by linking with TIAO. We didn't have that before. The other thing is the curation of information—TIAO supplies us with industry information on topics we need some insight on, to be able to share with our operators and our municipal partners.
What is one piece of advice you would give to an organization that wants to get involved in advocacy initiatives with TIAO?
Put your hand up and engage. I think success of advocacy, or any kind of business development, is keeping the dialogue open, and having that conversation. It's really easy to sit back, knit your brow, and question and critique people, but what we do at Headwaters, and what my colleagues do around the province, is where tourism happens at the grassroots, so we need to communicate our insights back to TIAO and our other provincial/federal tourism agencies.

It's really hard for any kind of advocacy organization to advocate if they don't hear what's happening in the field. I think it's part of our obligation—yes, TIAO is an advocacy group and that's part of [the organization's] role—but we also have a responsibility to work with you. It's a collaborative effort.

I encourage our tourism regions and partners to collaborate with like-minded organizations across the province. We've learned so much from our colleagues, who are doing great things. The more we share the passion for the industry, the better we'll all do. Working on our own doesn't help anybody.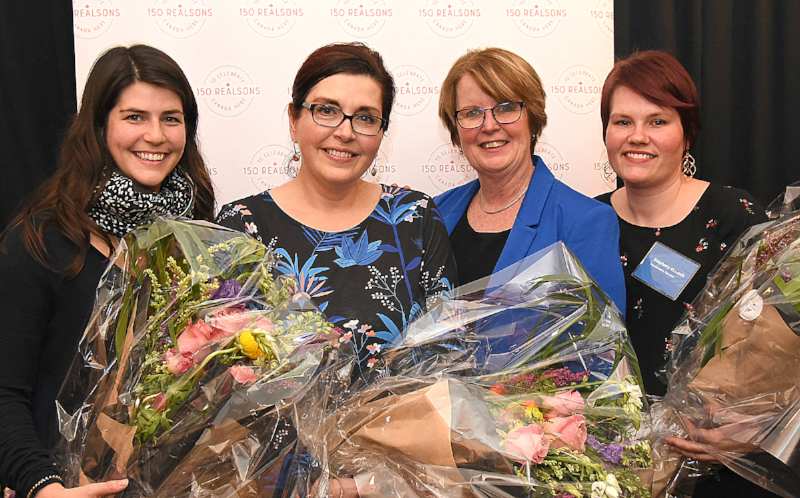 Thank you to Michele and the Headwaters team for being our first TIAO Member of the Month #TourismFamily
---