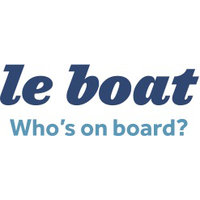 We're featuring a special TIAO Member each month to share with the #TourismFamily what they do, and how they connect with TIAO. Learn something new about your tourism industry colleagues, and the value of a TIAO Membership!
Member of the Month:

Le Boat
This month we talked to Lisa Mclean, Marketing Manager, USA, Canada & Latin America at Le Boat.
---
Please note that this interview has been edited for clarity.
Tell us about your organization and its role within Ontario's tourism industry.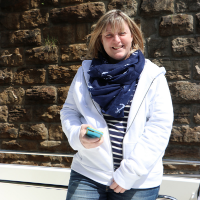 "Le Boat has been the number one provider of boat rental holidays in Europe for the last 50 years. We have a fleet of 940 boats across France, Ireland, Scotland, Germany, the Netherlands, the UK, and Italy. And now here, in Canada, on the Rideau waterway."
"We moved our North American headquarters from Florida to Ontario in September of 2018 and that's when I started working for Le Boat. Prior to taking on this new role, I had been in the travel and tourism industry for over 15 years working with a variety of different brands."
"Le Boat is introducing the popular European activity of house-boating to Canada, and we're educating people on what a boating holiday is all about. The biggest surprise to everyone is that you can rent our boats, which range anywhere from 37 to 49 feet, without needing any previous boating experience. This is because our training on the boat and our certificate issued, is legally equal to the Ontario Boater's card. So renters in Ontario will learn how to safely operate the cruiser on the water before setting out. They do not need the boaters' license."
"When Le Boat was scouting new destinations to expand into, Canada was a clear top destination. When they looked into the Canadian waterways, what caught their eye was the UNESCO World Heritage Site on the Rideau in Ontario. People coming from all over the world cannot believe the stunning waterway with its wide-open lakes. Even people who live in the area forget what a gem th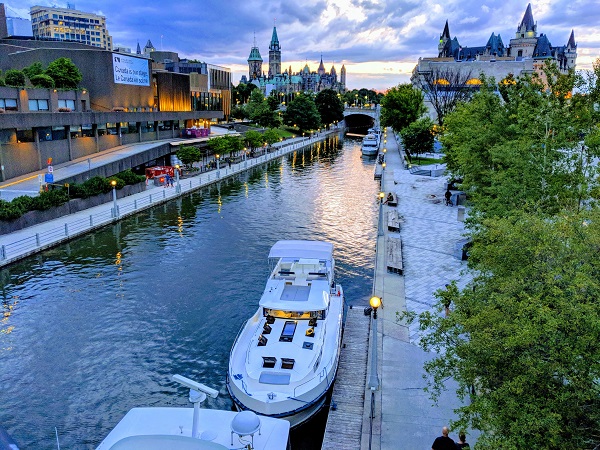 at we have right in our own backyard."
"In addition to its UNESCO designation, what was really appealing about the Rideau Canal is that it does offer the best of all European cruises in one. The Rideau has fantastic outdoor activities like canoeing, kayaking, stand up paddle boarding, and fishing. The water is pristine and great for swimming too. Plus it offers so many amazing stops where you can visit little artisan villages, wineries, craft breweries, and restaurants. Westport, Perth, Smiths Falls, Merrickville, Manotick are just a few of the charming towns along the way! Another fabulous thing about the Rideau Canal is that it's within two large cities: Ottawa and Kingston."
"In Ontario, we currently have a fleet of 20 boats in five sizes - accommodating from 2 people up to 12 people. We launched last year in 2018, our season was May to October and we were 82% sold out. We consider this a great success in our first year [70% came from North America and 30% came from the rest of the world]."
Promoting the Region:
"Le Boat has been welcomed by all of the local communities and all of the local shoreline residents, everyone has been very friendly with all of our customers and that has come through loud and clear on all of our customer surveys. We've had tremendous support from the local mayors, the councilors, and RTOs all along the Rideau Canal waterway from Kingston to Ottawa. I think everyone is excited for all the tourism opportunities that will come with Le Boat coming to the region and they're happy to make sure that we're promoting the other local businesses and tourist attractions along the Rideau Canal."
"We really want to make sure that we're promoting coming to the Rideau region and enjoying all of the rich experiences we have to offer. Our goal is to promote the entire region and have people take time to explore; not just drive past."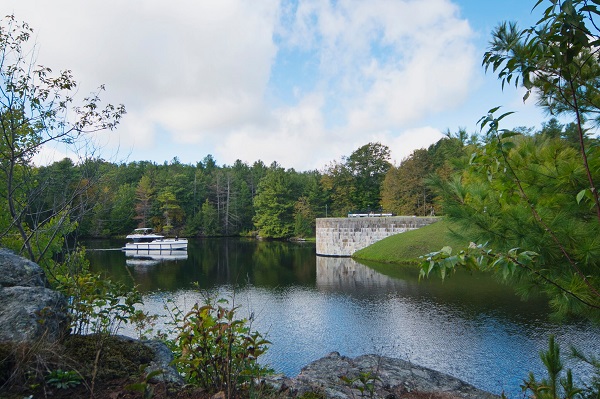 How long have you been a TIAO Member and why did you join?
Le Boat has been a TIAO Member since their first season in Ontario in 2018.
"We think being a TIAO Member is a fantastic way to network with other people within the Ontario tourism industry. We also think TIAO is a great advocate for Ontario tourism businesses. I love your updates [including TIAOs Weekly Newsletter] which allows me to stay-up to date on everything related to the tourism industry."
How has being a member of TIAO provided value for your organization?
Lisa spoke to the networking opportunities that TIAO provides as a major source of value for Le Boat.
"TIAO has given our Global CEO, Cheryl Brown, fantastic opportunities to speak at conferences to announce that Le Boat has come to the Rideau Canal and is offering European style cruising. Being a TIAO Member has been a great springboard to help us network with other businesses and raise our profile within the Ontario and Canadian tourism landscape."
What are you working on right now?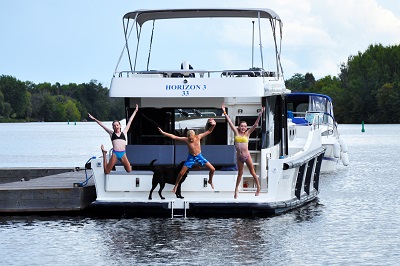 Le Boat's 2019 Season:
"Our 2019 season began on May 17 and goes until October 14. New for the 2019 season is our offering of one-way cruises. We opened a satellite base in Seeley's Bay which allows people who are on a short holiday to see more of the Rideau Canal. We're looking to introduce 4 additional boats every year and in the next 3-5 years, we're hoping to have a fleet of 32 boats in Ontario."
A Spotlight on the Rideau Canal:
"We brought three different TV shows to the Rideau this year to bring attention to the fantastic cruising ground that we have along 202 kilometers on Ontario's only UNESCO World Heritage Site. Great Canal Journeys is a long running series in the UK featuring beloved actors Timothy West and Prunella Scales. PBS Travelscope with Joseph Rosendo has won six Emmy awards and is seen by over 286 million viewers and Powerboat Television on Global TV aired across Canada and into the northern US. Each dedicated a full episode to cruising in Ontario on the Rideau. The Rideau Canal is a fantastic waterway that is probably under-utilized and under-promoted."
Working with Parks Canada:
"The global team jokes that the Rideau Canal is the 'Disney World' of the locks because Parks Canada staff are amazing ambassadors to the region and engage with all the customers that go through the locks and tell them what to look forward to seeing next."
"Currently we're looking at all the different waterways that are available in Ontario; I know that the team is working closely with Parks Canada to discuss logistics around possibly expanding our North American operations."
What's your favourite thing about TIAO and why?
Again, Lisa pointed to TIAO's advocacy work and networking opportunities as her favourite thing about TIAO.
"It's very helpful to have an organization like TIAO working on behalf of the tourism industry, engaging with the provincial government, advocating on behalf of workers, and helping to promote different businesses. It's also an amazing asset to have TIAO bring all kinds of businesses together so that we can learn about each other, and promote Ontario as a fantastic destination to visit."
Thank you to Lisa for speaking with us about how businesses can be embraced and how the local economy can be improved as a result, for sharing Le Boat's support for TIAO, and for being our member of the month for May!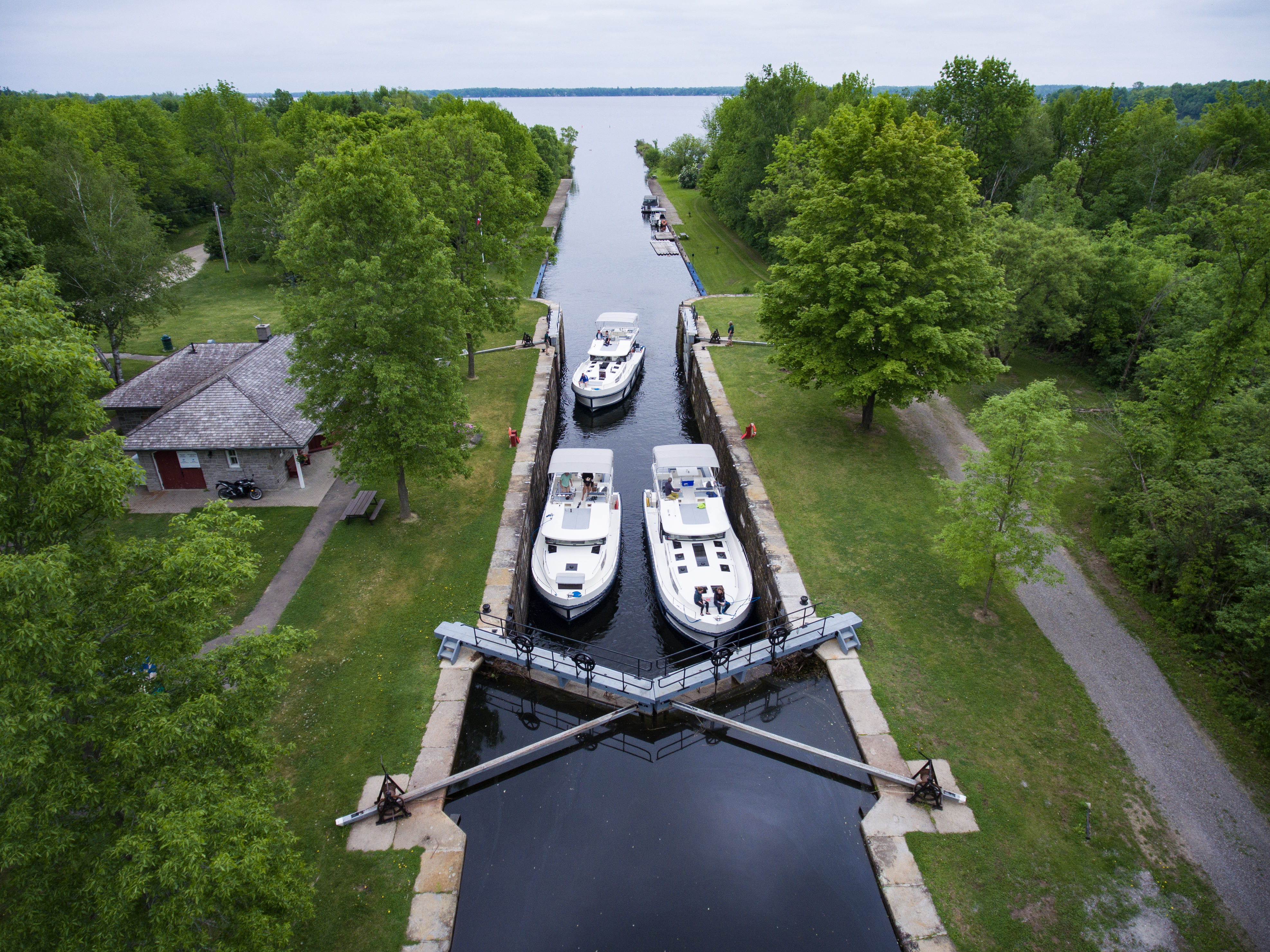 ---