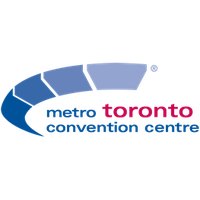 We're featuring a special TIAO Member each month to share with the #TourismFamily what they do, and how they connect with TIAO. Learn something new about your tourism industry colleagues, and the value of a TIAO Membership!
This month we chatted with Barry Smith, President and CEO, MTCC
---
Please note that this interview has been edited for clarity.
Who are you and what do you do?
The Metro Toronto Convention Centre is both Canada and Ontario's largest convention centre.
MTCC was one of TIAO's first members!

How has being a member of TIAO provided value for your organization?
Organizations such as ours—which are involved in the meetings, conventions and trade show industries—depend on a good public policy framework to be successful in doing business.
TIAO is the organization that spends most of its time (if not all of its time!) thinking about public policy initiatives that affect industry. Minimum wage, tips legislation, cost competitiveness, the hotel tax—all these things that create an environment that's either competitive, or has negative impacts on business.
Business conditions impacted by public policy are important to our [success]. Are we a cost competitive environment? Are we introducing new legislation that's either an impediment to, or aiding and abetting the type of business we're in? This is where we rely on TIAO as being a voice of our industry.
MTCC also finds value in its TIAO membership via partnership opportunities with the association, for the benefit of our industry. For example, the convention centre actively supports TIAO's Careers in Tourism Awareness Campaign.
What's your favourite thing about TIAO and why?
The effectiveness of TIAO's position as a voice for Ontario's tourism industry. As an organization, TIAO is open and transparent in its positions. [The association] is clearly showing forward momentum of building [its] brand as an effective communicator, which is important to our industry.
What are you working on right now?
We work in a very competitive industry. There's no doubt that many communities have come to recognize the economic benefit that comes from business events. So keeping our venue up to speed, contemporary and competitive to the marketplace—whether that be [through] technology, new space, raising the level of fit and finish, or providing new services that are expected in the marketplace—is clearly a focus of the management team. We put a lot of money back into the facility.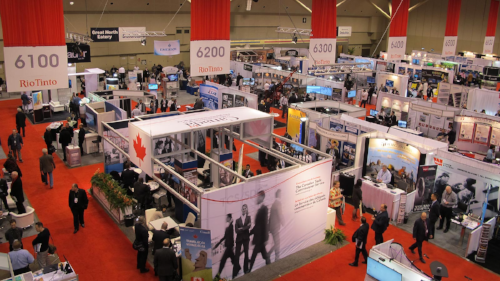 The second thing we put a lot of focus on is working with our hotel partners and Tourism Toronto to bring more business to Toronto, whether it be international, American or domestic. Because [we're in] a very competitive field, a lot of the industry's collective weight is behind that—and we're having great success. There's no doubt that the industry right now is achieving record numbers—we, too, are achieving record numbers—[but] how do we continue that? How do we stay at a higher level of occupancy for a longer period of time?
Lastly I would say we're turning our mind to a longer-term future of what [type of] asset Toronto will need as we go forward, particularly as relates to the convention centre. Will an expanded convention centre make sense in Toronto? Will this building, which has a particular physical configuration, be improved by changing that? What other opportunities are there? So we're turning our minds to what does that strategic vision look like, getting the right consulting expertise, comparing ourselves to other communities, really watch[ing] what's happening, and what makes a city successful in the marketplace that we're dominant in, which is conventions and business events..
MTCC is also committed to workforce strategy and development within the tourism industry. The convention centre demonstrated this support by hosting the inaugural Careers in Tourism Symposium on March 26.

Thank you to MTCC for being the March TIAO Member of the Month, and thank you to Barry Smith for speaking with us! #TourismFamily
---