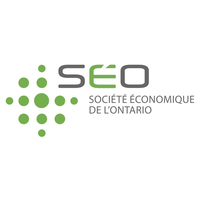 We're featuring a special TIAO Member each month to share with the #TourismFamily what they do, and how they connect with TIAO. Learn something new about your tourism industry colleagues, and the value of a TIAO Membership!
This month we talked to Martin Lacelle, Economic Development Director, and Isabelle de Bruyn, Tourism Manager at SÉO.
---
Please note that this interview has been edited for clarity.
Who are you and what do you do? Tell us about your organization and its role within Ontario's tourism industry.
Martin: "Our mandate as an organization is to help promote and service Francophone businesses, or offer different niche types of services in the French language.
"For example, in Ottawa, it's easier to find French services. But going out to Toronto, or Southwestern Ontario, it can be complicated just to get a business support—coaching for marketing, for example. We help people and businesses on the ground find the services that they need for different niche markets.
"There's a lot of work that we do in terms of youth entrepreneurship and youth engagement, [in addition to] coaching and mentorship. We also work in terms of succession planning solutions, green [and sustainability] solutions, [etc.]."
Tourism is one of the main niche sectors that SEO works with to provide a variety of French-language services.
Martin: "We know that visitor markets are looking for French-language services in Ontario, especially Francophone [travel markets]. We want to make sure that when they come to Ontario, [visitors] feel comfortable with the language of their choice—whether French or English—and that they can have a great experience."
How long have you been a TIAO Member and why did you join?
SEO has been a TIAO Member for one year.
Isabelle: "Having a broad mandate for tourism, we decided that [SEO should be] a member of a [prominent] sector association."
Martin: "As a provincial organization, [TIAO] made sense for us."
Isabelle: "TIAO was an obvious [choice] to be a part of. Working with the tourism industry, we need to understand the issues that are at stake. For us, being a member shows that we are serious about what we do."
Martin: "I think [TIAO and SEO] have many of the same priorities. Workforce shortage [for example] is an issue not necessarily only for [tourism], but for all Francophone markets."

How has being a member of TIAO provided value for your organization?
Isabelle: "We saw the possibility for collaborating on projects tgorther. For us, [becoming a TIAO Member showed] we were serious about what we want to do in support of the tourism industry."
Isabelle and Martin also mentioned that exposure at TIAO events was also a benefit of association membership.

What's your favourite thing about TIAO and why?
Martin cited networking events and opportunities for partnership and collaboration.
Isabelle's favourite thing about TIAO is the weekly newsletter, and other information that TIAO provides about tourism in Ontario.
What are you working on right now?
Isabelle: "We've been working on the Route Champlain for three years with the support of the Ministry of Tourism, Culture and Sport."
Stemming from its work on the Route Champlain, SEO has also been instrumental in writing a three-year Francophone tourism strategy for the province.
Coming up in September, SEO is also hosting a conference focused on sustainable tourism called Ecorismo. Hosted in partnership with François-Tourisme-Consultants (from France), the event is focussed on educating operators on how to reach markets in an eco-friendly manner. The conference will take place September 10 and 11, 2018 at the Westin Ottawa.
We also talked with Martin and Isabelle about Francophone tourism development in Ontario, including the importance of having market-ready tourism products in both official Canadian languages. It was a great conversation! Thank you to SÉO for being TIAO's Member of the Month for June.
---