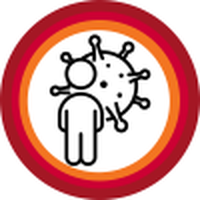 The Ministry of Labour, Training, and Skills Development has confirmed that job-protected unpaid infectious disease emergency leave (IDEL) will now be extended until January 1, 2022, inclusive. As businesses have experienced unprecedented revenue losses and interruptions due to COVID-19, the IDEL is a measure designed to ease staffing and financial burdens on businesses by temporarily freezing layoffs. Under the IDEL, non-unionized employees whose work hours have been temporarily reduced or eliminated due to COVID-19 will not be considered to be laid off under the Employment Standards Act. This layoff freeze protects employees, allowing them to be reinstated, be free from penalty, and earn credits for length of employment and seniority. It also protects businesses from the obligation to issue termination pay after the end of the layoff period.
Working with our partners, specifically Tony Elenis and the ORHMA team, TIAO has advocated for this extension to the IDEL. This extension will help tourism businesses across the province continue to retain their staff as their operations endure the uncertainty of the current reopening pause and the fourth wave of the pandemic. It will also offer an extended financial reprieve for tourism businesses juggling reduced hours, who are still struggling to recoup revenue losses amid continued capacity restrictions. TIAO welcomes this announcement and will continue to advocate for a regulatory environment which supports the recovery of tourism businesses across Ontario.
Read more about the IDEL extension here.
---