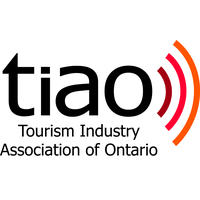 From June 1-15, Ontario's Ministry of the Attorney General held a public consultation to amend the Liquor Licence Act. The proposed amendment to Regulation 718 would remove the 360L cap on liquor that licensed representatives of manufacturers are permitted to store at their licensed premises for the purposes of delivering purchase orders.
In support of Ontario's 200,000 tourism businesses—including restaurants, event planners, trade shows, travel accommodations, and suppliers—TIAO was pleased to submit consultation feedback supporting this amendment and the gains it will offer both businesses and customers. Amending Regulation 718 would reduce regulatory burden, offering greater flexibility to store beverage alcohol product at the manufacturer's location when purchased by licensees.
What does this mean for businesses? Extra storage availability for licensees who have limited on-site space to store liquor (an issue especially in densely populated areas) and a more reliable supply of liquor to keep up with customer demand. As the province reopens and businesses and vendors look to meet Ontarians' pent-up demand for dining, travel, and events, having a more reliable supply of liquor would help to ensure that tourism businesses are able to maximize their profit gains wherever possible.
As tourism and hospitality businesses begin to reopen after fifteen months of closures and unprecedented levels of revenue loss, the amendment to Regulation 718 would help support their recovery and rebuild.
---