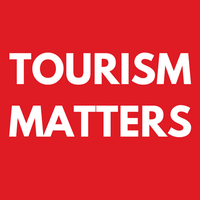 Unlocking the Growth Potential of Ontario's Powerful Tourism Industry
Mar. 6, 2019, Toronto— Today, the Tourism Industry Association of Ontario (TIAO), is hosting its annual lobby event: Tourism Day at Queen's Park. Exclusive to TIAO Members, this event allows tourism industry leaders and stakeholders valuable face-time with MPPs, Ministers, and other government officials and staff.
With the total economic contribution of tourism being larger than agriculture, forestry, and mining combined, the meetings that TIAO and its members will have with the provincial government will allow them to express the vital importance of the tourism industry to Ontario's economy. Beyond just representing $34.1 billion in annual receipts and 4.3 per cent of the provincial GDP, tourism contributes more than $5 billion annually in tax revenues for the provincial government. Every $1 million spent by visitors in Ontario generates 13 new jobs and $604,800 in wages and salaries - tourism benefits the economy.
Not only is tourism a growth market, it is one of the world's fastest-growing industries. In Ontario, tourism is projected to generate more than $31 billion in visitor spending in 2019. However, without positive policy-making, increased investment and a reliable labour pool, Ontario's tourism industry cannot be positioned for success. TIAO recognizes the support for our industry through recent announcements such as the continuation of the Celebrate Ontario Fund for 2019. However, we are leaving money on the table by not attracting the potential number of visitors to our province – thus we are calling on the provincial government to continue to invest in destination marketing and development programs through Destination Ontario, Regional Tourism Organizations, the Tourism Development Fund, and the Ontario Cultural Attractions Fund.
The tourism industry must also address the growing acute labour shortage. In order to provide the outstanding guest experience that all visitors to Ontario have come to expect, we need to close the labour gap. Tourism matters in Ontario – TIAO not only looks forward to today's meetings but is also prepared for direct consultations with the government to develop a new Ontario Tourism Strategy and drive prosperity and growth for the tourism industry.
See here for the full set of recommendations shared by TIAO members today.
About TIAO
TIAO is recognized as the umbrella advocacy organization for leading associations, destination marketing organizations, regional tourism organizations, educators and businesses serving Ontario's diverse tourism industry. Collectively representing 188,000 businesses and 391,000 employees, TIAO provides a strong and unified voice for the sector and is committed contributing to evidenced-based policy and providing strategic insight on how to create favourable public policy that allows the tourism industry to flourish.
Media Contact:
Haddas Lederman
Tourism Industry Association of Ontario (TIAO)
(647) 691-4170
---