Event Details
Join us for the tourism industry event of the year!
Join us for OTS23 – where for the first time ever, we will be in beautiful Mississauga. Ontario's 3rd largest city, gateway to the nation, multiple sports fields, cultural centres and amazing food.
We will be welcoming tourism professionals from around the province to gather, share, and collaborate. As our industry has seized the opportunity of reopening, rebuilding, and operating again, the days, weeks and months have been flying by. This relentless pace is promising, but also one that we need to be aware of its sustainable pace.
Over the past 2 years, TIAO has been a partner in the Three Fires Collaborative Quest with OTEC and ITO. As its name suggests, this initiative will only be successful with the collaboration of the three partners involved. In this model, no partner is more important than the other and each must share their individual strengths to help the communal good. By doing so, the communal result is greater than any individual effort. Each fire has a role and responsibilities. In this Three Fires Confederacy inspired governance model, TIAO is responsible for maintaining the fire that encompasses the spirit of the warrior. This includes taking on the role of advocacy and amplifying the message to drive the change we wish to see in the world. In addition, OTEC is responsible for maintaining the spirit of the fire of being a provider of knowledge and training. This role includes providing the training tools required to achieve our collective goals while allowing for guidance and new knowledge to embrace change. And finally, ITO is responsible for ensuring all the fires are burning strong and serve the end communal goal for all to benefit.
Understanding the Three Fires Collaborative Quest model and your organization's role can highlight opportunities with other members within the industry. Embracing this model leads to an environment resulting in enhanced collaboration, amplified & leveraged strengths amongst partners, and stability for growth for everyone involved.
This year's summit is about KNOWLEDGE, LEARNING and CONFIDENCE. Join us as we recognize the areas of focus that are impacting our industry, our decisions, and how our industry is embracing the need to embrace change, try new, and have confidence in the opportunities that this provides.
First glimpse of speakers that will be joining us – Janette Roush, from New York City Tourism who will be sharing how AI/Chat GPT is impacting Destination Marketing – what should be aware of, and how to embrace. Deborah Flint, Greater Toronto Airport Authority – looking ahead, Adam Spencer, AbleDocs sharing understanding of what steps need to be taken for website, digital compliance for Accessibility, and James McDonald, WTTC – author of the Sustainable Aviation Fuel's Study from a tourism lens.
Come...Join us… and Collaborate to be Stronger Together.
---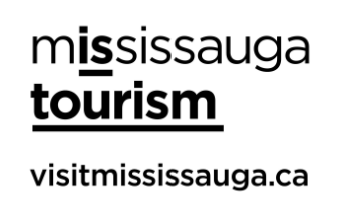 Mississauga is Canada's sixth largest city, located in Southern Ontario on the beautiful waterfront of Lake Ontario. Conveniently a 30-minute drive from downtown Toronto, Mississauga is also within close reach of Niagara Falls and other day trips and less than 90 minutes from the US border. With so much to see and do, Mississauga has something for everyone!
Tourism Mississauga, is the official destination marketing organization (DMO) for the City of Mississauga. The organization is industry-led and responsible for developing a tourism strategy and leading tourism marketing and development efforts for Mississauga.
---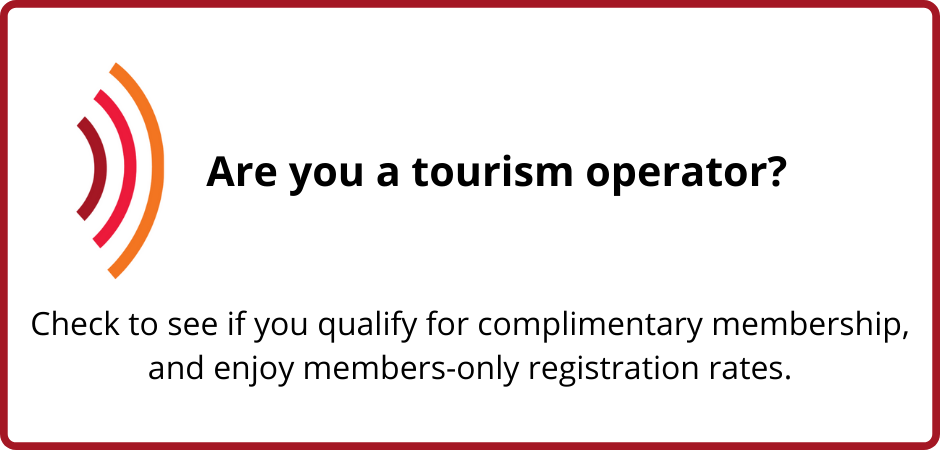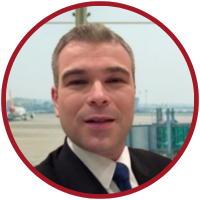 James McDonald
Director, Travel Transformation
World Travel & Tourism Council (WTTC)
James joined the World Travel and Tourism Council (WTTC) in early 2020 as the Director of Safe and Seamless Travel, to advance safe, quick and efficient end-to-end travel experiences across all modes of international travel, through the use of innovative processes and state of the art technologies. During the COVID-19 pandemic, James led WTTC's efforts on testing, contact tracing and the interoperability of digital health passes and digital travel portals. James is currently the Director of Travel Transformation. responsible for WTTC's Travel & Mobility initiatives and industry Transformation efforts, covering everything from the use artificial intelligence (AI) in travel, to the return of supersonic air travel and the potential that space tourism and the metaverse could play in travel and tourism of the future.
Prior to joining WTTC, James worked at London City Airport and at the UK Government Department for Transport. Earlier in his career James also worked at the International Air Transport Association (IATA) in both passenger experience and aviation security roles, including leading the Checkpoint of the Future and Smart Security programmes. James started his career as an engineer in the defence industry, working on a range of projects for NATO.
---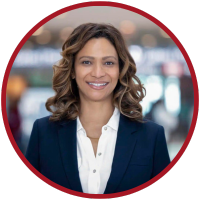 Deborah Flint
President and Chief Executive Officer
Greater Toronto Airports Authority (GTAA)
Deborah Flint joined the Greater Toronto Airports Authority as President and Chief Executive Officer in 2020, following more than 4 years as CEO of Los Angeles World Airports and 24 years serving in executive roles in the aviation industry.
At Los Angeles World Airports, Deborah initiated the $14-billion modernization of its terminals, runway improvements, and a comprehensive ground transportation and transit program that brings the first rail line to LAX.
At GTAA, Deborah began her leadership at the onset of the global pandemic and has led Pearson to being globally recognized and awarded for its Healthy Airport program. She has developed a new Strategic Plan for the GTAA that is framed by the North Star Statement: "Pearson Strong: Creating the Airport of the Future by building our business in a Smart, Healthy, and Profitable Way".
As a recognized leader within the international and U.S. aviation community, Deborah serves as a member of the Airports Council International World Board and the Airports Council International – North America board.
---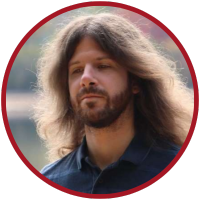 Donald Guse Salah
Inclusive Workforce Specialist
Canadian Partners in Workforce Innovation
Donald Guse Salah is an Inclusive Workforce Specialist supporting the national expansion of Canadian Workforce Innovation (CAN WiN), responsible for strategic partnership development, consultation and training for businesses to facilitate inclusive recruitment and retention, and providing recruitment support. In his previous life, Donald was a Program Manager for the Discover Ability Network at the Ontario Chamber of Commerce, as well as the developer and Supervisor of a supported employment program for job seekers with disabilities. He also founded and leads the Supported Employment Alliance, a collaborative network of supported employment programs operating across the Greater Toronto Area. Donald has appeared on TVO's The Agenda, sits on the Program Advisory Committee for the Developmental Services Worker program at Humber College and maintains professional ties to Humber College through various partnerships. In his leisure time, astronomy, history, philosophy, and science-fiction have Donald's heart. Or rather, his brain
---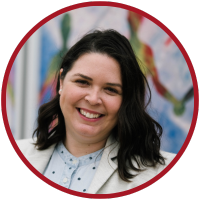 Samantha Corway
Sustainability Manager
Centennial College
Samantha Corway (pronouns she/her) has worked at Centennial College for the past 7 years, currently as Sustainability Manager in the Real Estate Strategy and Facilities Operation department. Her teams mandate is to foster a culture of sustainability and embed sustainable development principles and goals throughout the organization. Areas of focus include, waste reduction and diversion, biodiversity, active transportation, and the reduction of greenhouse gas emission (GHG) through the colleges built infrastructure and operations. Core to this work is also developing opportunities to engage staff and students along Centennial's journey to climate action. Previous to her time at Centennial College, Samantha worked in environmental consulting for 7 years, focused on Environmental Site Assessments. Samantha received her Honours Bachelors of Arts from the University of Toronto, completing a double major in Environment and Resource Management, and Urban Economic and Social Geography. She recently completed her Masters of Environment and Business with the University of Waterloo. Samantha is a Project Management Professional and has also completed a certificate in Project Management from the University of Toronto.
---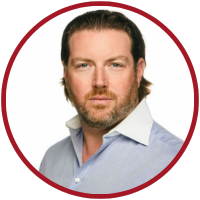 Adam Spencer
President and Chief Executive Officer
AbleDocs
Adam Spencer is recognized as one of the top international experts in PDF and PDF accessibility technologies. Adam is committed to reshaping the PDF accessibility industry through investment and the development of new and exciting approaches to document accessibility.
Adam has been an active member of the standards-authoring community for 8 years and continues to contribute to ISO 32000-1/2 and ISO 14289-1/2. Adam is also the Vice-Chair of the Standards Council of Canada for PDF and PDF accessibility.
---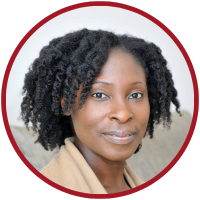 Samantha White
Account Executive, Northeast North America
Granicus
Samantha has been involved in the short-term rental market for over 10 years. She was first an STR host and guest, then she joined the Granicus Host Compliance team in 2019. She has helped local communities across the Northeastern part of North America, address their short-term rental related challenges. She works with communities in both Canada and the US providing insight into the creation of enforceable regulations and using data to drive compliance. Samantha has over 20 years of international corporate experience. She began her career in Pharmaceuticals in the UK then transitioned to Pharmaceutical and Healthcare research for the physician platform medeConnect Healthcare Insight (part of the M3 Group). Through her work at medeConnect, Samantha became a strong advocate for using digital platforms to drive results. She first became involved in the short-term rental market in 2013 when she rented out her home while growing her business selling African-inspired goods across Europe and North America. As a relatively early adopter, she experienced the advantages and disadvantages of the short-term rental market, which lead her to her work at Granicus Host Compliance. Samantha currently resides in Mississauga and holds a Business degree from the Ivey Business School and a Sociology degree from the University of Western Ontario
---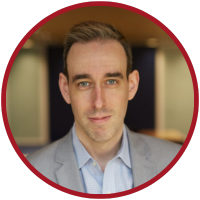 Jon Bromstein
Head of Industry
Google
Following a six-year career in credit analytics and product management at Capital One Canada, Jon joined Google as an Analytical Lead in 2013. He spent more than 4 years working with the Travel and Tourism industry across Canada, creating custom analyses & modern marketing solutions as the industry transitioned into the digital-first world, before expanding to work in industries like Finance, Entertainment, and Consumer Packaged Goods. In 2019, Jon became the Head of Industry for Google Canada's public sector team and now leads Google's partnership with governments, public agencies, and crown corporations across the country.
---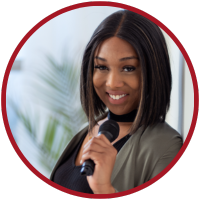 Tyneisha Thomas
Ty The Poetess
Poet Laureate - City of Barrie
Tyneisha Thomas aka Ty the Poetess is the fourth Poet Laureate to be appointed in the City of Barrie. Ty is the first Black person and mother to be given this prestigious title. Ty was crowned only in late 2022 but has vowed to be the "Peoples Poet" Ty hosts monthly open mics downtown Barrie for artists of all kinds and her own unique event Rap is Poetry! Ty hires local Simcoe County artists in this show and pays them for their participation.

Ty uses her creative writing abilities to uplift, inspire, and support those going through tough times. Ty often writes from personal experiences, lessons she has learned, or her desires and dreams. Ty is also the author of a best-selling poetry book titled Bearing Fruit which can be found in libraries across Canada and the US as well as Chapters and Amazon.
---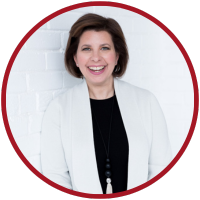 Lisa LaVecchia
President and Chief Executive Officer
Destination Ontario
Lisa LaVecchia is the President and CEO of Destination Ontario. Lisa joined Destination Ontario in 2013 in the role of Vice President and Chief Marketing Officer where she led the organization's Brand Management, and Consumer and Digital Marketing. Since 2017, as President and CEO, she is inspired to elevate Ontario as a preferred four-season tourist destination in a globally competitive tourism market. Lisa's dynamic leadership style motivates excellence in those around her and is a testament to the 'power of team' to achieve success. Her passion and forward-thinking approach to integrated marketing strategies have led to innovative brand campaigns that are progressive and powerful and showcase the best of Ontario, including the Pan Am/Parapan Am Games "Epic Is ON" campaign and the "Where Am I?" campaign, both award-winning campaigns. Most recently Lisa has led the Destination Ontario team to support the tourism industry through the challenging times of the COVID-19 pandemic.
Before joining Destination Ontario, Lisa led the development of mass marketing plans and implemented cross-channel integrated marketing for Indigo Books and Music. As Senior Director, Marketing Strategy and Advertising, Lisa played a key role in establishing Indigo as a leading retail destination. Previously, Lisa was Director of Advertising and New Media for the Province of Ontario, where her portfolio included a variety of health, post-secondary and tourism projects. 
---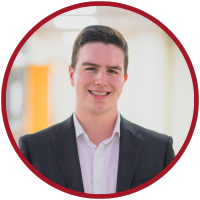 Matt Parkin
Business Development Lead
FindWRK
Matt is the Business Development Lead at FindWRK - a search-based alternative to a job board. He shares talent and entrepreneurial learnings and advice with 11,000+ LinkedIn followers, reaching 2M across 70 countries. He has become a trusted staffing advisor to the tourism industry on all things talent. His thought leadership has been featured in publications such as LinkedIn News, Canadian Restaurant and Foodservice News, CanadianSME Magazine, Under30CEO, and HR.com's Talent Acquisition, Talent Management, and Human Experience Excellence Publications.
Outside of FindWRK, Matt helps entrepreneurs and executives tell their story to grow their personal brands on LinkedIn, and coaches ambitious professionals to reach their full potential. Matt is actively involved in the community as an Entrepreneurship Mentor for the City of Toronto's Small Business Centre and several university entrepreneurship programs.
---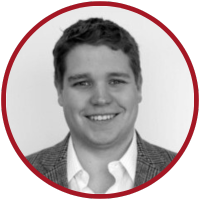 Michael Wallace
Chief Executive Officer
FindWRK
Michael Wallace studied at Queen's University (Bachelor of Commerce) and Northwestern University—Kellogg School of Management (MBA), and started his career at Bain & Company. He worked with the Heart & Stroke Foundation before serving as Senior Vice President, Operations and Chief Privacy Officer at Langhaus Financial. Michael is now the CEO of FindWRK, building a platform to efficiently create human connections between job seekers and employers. The current disconnect between the jobseeker and employer experience fuels his passion for sparking meaningful change.
---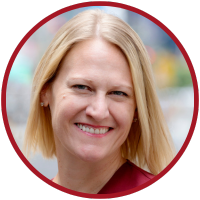 Janette Roush
Executive Vice President, Marketing and Digital
NYC & Company
Janette is the Executive Vice President, Marketing and Digital, for NYC & Company, New York City's official destination marketing organization. She oversees the organization's paid media strategy, digital initiatives and media insights to raise the profile of NYC and to inspire visitation to the five boroughs. She is also responsible for the organization's domestic and international promotional campaigns, B2B marketing for the travel trade and meeting planners, partnerships, and promotional strategy for campaigns like NYC Restaurant Week and NYC Broadway Week. She represents NYC & Company on US Travel's IPW Advisory Board and their Sustainable Travel Coaliltion.
A native of Kansas City, Missouri, Roush holds an MFA in Performing Arts Management from Brooklyn College. Prior to joining NYC & Company, she spent more than two decades marketing Broadway at organizations such as Broadway.com and AKA, a global leader in entertainment advertising and strategy. She is a two-time Ironman and an adjunct assistant professor of Arts Marketing at Hunter College.
Come back soon for the agenda!
Accommodation
We have a room block reserved at Hilton Toronto Airport Hotel & Suites for October 23, 2023, through October 26, 2023. Booking your room is simple; select "Book a Room" to receive your group's preferred rate.
Rate includes:
Discounted parking $10 per vehicle per day
Complimentary WIFI
---
Transportation
Get 10% off VIA Rail travel to the Ontario Tourism Summit from October 20-27, 2023! Use promo code 14408 for discounts on Economy, Economy Plus, Business, Business Plus, and Sleeper class fares. Valid for up to 2 passengers per booking.
One free stopover allowed in Toronto, Montreal, or Ottawa. Not valid on Escape fares or Prestige class.
Travel dates: October 20-27, 2023
Discount code: 14408
Fare types: Economy, Economy Plus, Business, Business Plus, Sleeper (not Escape or Prestige)
Details: 10% off best available fare, up to 2 passengers per booking, 1 free stopover in Toronto/Montreal/Ottawa
The Tourism Industry Association of Ontario (TIAO) promotes the growth & prosperity of the tourism industry by working with businesses, stakeholders & government. 2023 marks TIAO's 16 th anniversary— the association has earned the respect of Industry stakeholders as an organization that has the knowledge & vision to be a great partner.

At TIAO, we work on behalf of our membership, collectively representing the majority of tourism businesses & employees across the province, to take on pressing policy issues that impact the Ontario tourism industry.

TIAO leads the way in government relations on behalf of the Ontario tourism industry, including tourism businesses & operators, destination marketing organizations, regional tourism organizations, & educators. We provide evidence-based policy recommendations to ensure the provincial government understands & addresses the multifaceted needs of the tourism industry.. TIAO propels the powerful & innovative Ontario tourism industry by connecting tourism leaders, innovators, government, & educators through events and conferences. We are proud to host the largest gathering of tourism leaders, educators, businesses, & government officials in Canada, at our annual Ontario Tourism Summit.

✔ Reach over 17500+ followers via social media.
✔ Over 10 000 active readers weekly.
Application Form Link here:
https://acrobat.adobe.com/id/urn:aaid:sc:US:fcd92fb6-3ff2-487b-914b-704df4a33cfc
Cancellation Policy
We are following all Public Health & Hygiene Protocols at the Hilton Toronto Airport Hotels for OTS23. as well as Municipal | Provincial | Federal protocols. If you have any questions or concerns, please contact us at info@tiaontario.ca.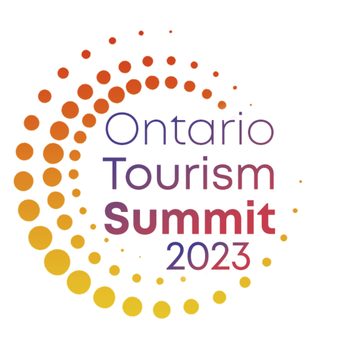 5875 Airport Rd, Mississauga, ON L4V 1N1, Canada