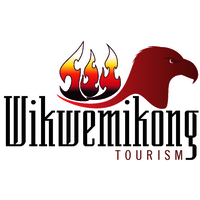 We're featuring a special TIAO Member each month to share with the #TourismFamily what they do, and how they connect with TIAO. Learn something new about your tourism industry colleagues, and the value of a TIAO Membership!
This month we talked to Luke Wassegijig, Tourism Manager at Wikwemikong Tourism.
---
Please note that this interview has been edited for clarity.
Who are you and what do you do? Tell us about your organization and its role within Ontario's tourism industry.
Wikwemikong Tourism offers an array of Indigenous experiences that reflect the cultural lifestyles and traditions of the Anishinabek people of the Three Fires Confederacy. As Manitoulin Island's largest First Nation community and Canada's only officially recognized Unceded Indigenous Territory, Wikwemikong Tourism invites guests to delve into its rich culture and history through nature based tours.
"Wikwemikong Tourism is a department and an entity within the Wikwemikong Development Commission, which is our First Nations economic development arm." Wikwemikong Tourism focuses on community tourism development by implementing their tourism strategy, made up of pillars that guide them towards a successful outcome.
The pillars of the tourism strategy are: tourism infrastructure, marketing/branding, product development, human resource development, premier events, and own source revenue. Luke noted that the focus of Wikwemikong's current tourism strategy is product development.
"Out of those six pillars, what we do is apply the tourism strategy which looks at building tourism infrastructure in the community [attractions, hiking trails, and historic sites], as well as enhancing some of our premier events like the Wiikwemkoong Annual Cultural Festival and Manitoulin Ice Showdown. Other initiatives include developing new products in the community, such as Point Grondine Park and some of our cruise tourism initiatives and motor coach & FIT packages that we offer to industry."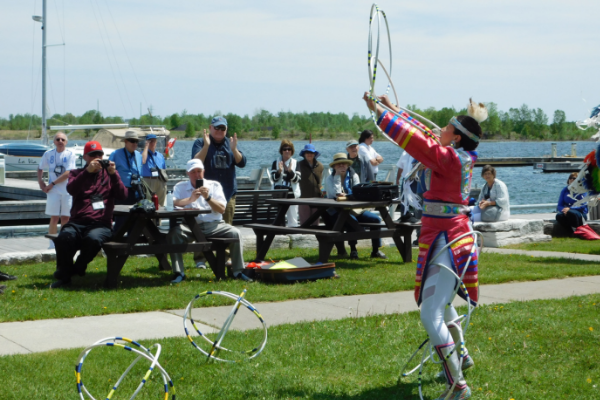 With Wikwemikong's tourism strategy ending in 2019, will you be doing another five-year strategy? How different will your strategy be moving forward?
"The five-year tourism strategy that we are currently under, only encompassed the geographical area based on our main community on Manitoulin Island, which is Wikwemikong. Our community is expanding through land claims which will make us around the third largest First Nation in Canada. In saying this, one of the things that we're doing is expanding the tourism strategy to encompass the Killarney region. The new strategy will look more like a regional strategy which will take into consideration our expanded land interests as a result of our current negotiations."
"We will continue using the six pillars for our new tourism strategy and the guiding principles that are associated with each specific pillar."
How long have you been a TIAO Member and why did you join?
2018 Indigenous Tourism Award winner Wikwemikong Tourism recently became a TIAO Member and touts its TIAO Membership to the opportunity to further build its partnerships.
"Wikwemikong Tourism strives to build partnerships with industry; any way that we can build relationships with industry that will assist us in reaching our economic goals and our targets, will definitely benefit not only our organization but others within the industry."
What's your favourite thing about TIAO and why?
Luke pointed to creating dialogue with the provincial government as his favourite thing about TIAO.
How has being a member of TIAO provided value for your organization?
Again, Luke spoke to TIAO's leadership on advocacy issues and creating dialogue with the government as a major source of value for Wikwemikong Tourism.
"I think that TIAO is doing some great work in terms of creating dialogue with the province and having sessions where they're able to have open dialogue with the province. I think mainly we want to be able to align our objectives and our strategies with the provincial strategies, and TIAO helps us achieve this."
Is there any advice or anything in particular that you would like to share with the industry about Indigenous tourism?
"I think it's important to be cognizant of the Indigenous tourism product that's out there and the economic impacts that the industry and the sector has. We are definitely a growing sector and there's opportunity to partner with different companies and organizations."
Regarding working with Indigenous tourism, Luke noted that it's very important to be respectful and mindful as we are in a time of reconciliation with "every community fostering reconciliation in some manner."
What are you working on right now?
"In terms of our community tourism development, under our tourism infrastructure pillar, this year, one of the big plans for us is building our waterfront. Our community encompasses over 150,000 acres of waterfront, so what we want to do here is look at several different development options within our community that support tourism. There are five sites in particular that we are looking at in terms of developing infrastructure that will support marine tourism as well as complimenting our proposed cultural center. The waterfront plan will focus on increasing accessibility via boat launches and increasing own source revenue opportunities through small scale marina facilities."
Luke noted that there is a growing and improved cruise industry visiting Manitoulin Island and the Great Lakes. One off the things that Wikwemikong Tourism is looking into is an enhancement project at their former marina facility. They're planning on retrofitting the marina facility into a cultural centre to accommodate motor coaches and cruise ships visiting the island.
Wiikwemkoong Annual Cultural Festival: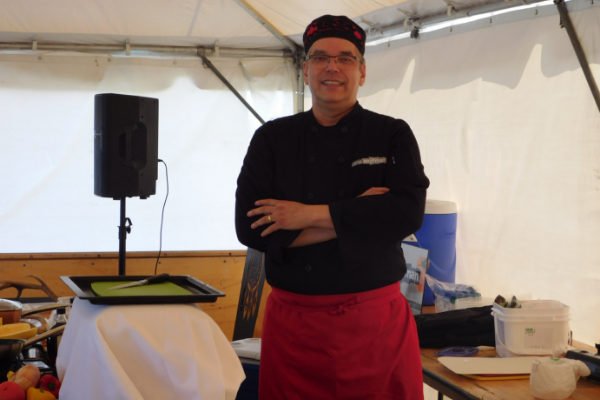 "Through other product offerings, one of the things that we do through premier events is our Wiikwemkoong Annual Cultural Festival, which is one of North Eastern North America's longest running Pow wow's. Annually we are enhancing this event through different types of cultural experiences. Wikwemikong Tourism coordinates the Cultural Pavilion which provides interactive workshops that offer some hands-on cultural and educational experiences facilitated by local knowledge keepers and academics. These experiences include: cultural history, cultural etiquette, smaller versions of our medicine walks, and culinary experiences."
Trail Development Services:
"We also have our Trail Development Services which go to different First Nations and municipalities across the province. We build non-motorized trails for communities and we do everything from trail planning, designing to constructing and even training, which builds capacity in some of the First Nation communities across the province."
Building Partnerships:
"Our organization supports the work of Indigenous Tourism Ontario in strengthening the sector for the Indigenous tourism business. Continuing to have inclusive dialogue with indigenous business will strengthen the working relationship with TIAO."
"Wikwemikong Tourism has always been open for business and is always looking at building partnerships that will help strengthen the industry. Through the Indigenous tourism products that are offered, we're doing a really good job at building regional partnerships that are aligned with our strategies"
Not only has Wikwemikong Tourism been successful at building partnerships, the organization was recognized at the Ontario Tourism Summit Awards Gala, by being presented with the inaugural Tourism Industry Awards of Excellence Indigenous Tourism Award.
Thank you to Luke for speaking with us about Indigenous tourism developments, for sharing Wikwemikong Tourism's support for TIAO, and for being our member of the month for March!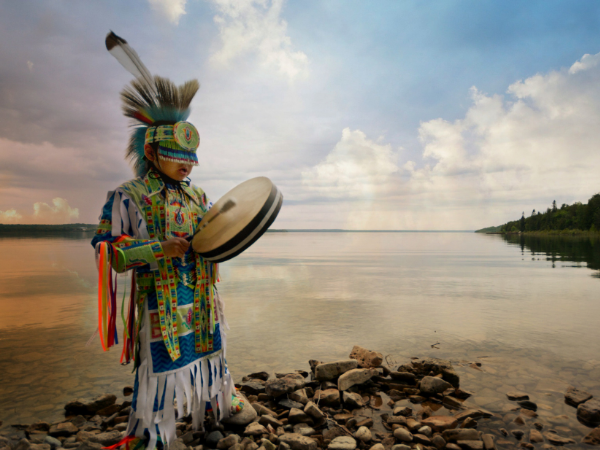 ---