Beth Potter is set to be the new President and CEO of TIAC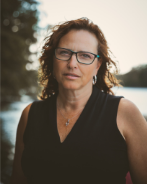 Dear TIAO members,
This afternoon we're both sad and excited to tell you that TIAO's President and CEO Beth Potter has been announced as the next President and CEO of the Tourism Industry Association of Canada (TIAC). 
Whilst sad to lose Beth after eleven incredible years, we're thrilled that she will now be taking on this important role on a national level, speaking up for the tourism industry. 
You can read TIAO's press release here including statements from the Chair of TIAO's Board of Directors Minto Schneider, TIAO's Vice President for Membership and Business Development Carol Greenwood who will serve as interim President and CEO from March 15th and from Beth herself. 
Beth's last day at TIAO will be March 12 and her first day at TIAC will be on March 15.  
Thank you,
The TIAO Team.
Copyright © 2021

Tourism Industry Association of Ontario

, All rights reserved.
 

This email was sent by:
Tourism Industry Association of Ontario
439 University Avenue, Suite 1400
Toronto, Ontario, M5G 1Y8

 

You have received this email because you are a member or existing contact of Tourism Industry Association of Ontario, a membership organization powered by SilkStart. update notification preferences unsubscribe from this list