Event Details
Join us for the tourism industry event of the year—because tourism matters.
Gather with industry colleagues and tourism leaders for two days at the Blue Mountain Resort to network, gain new insights, explore trending topics and celebrate excellence at the Ontario Tourism Awards of Excellence Gala.
---
Group Rate - Members Only
A group rate price for TIAO Members is available from May 21-August 5. For more information, please contact Carol Greenwood, Director, Membership & Business Development, at cgreenwood@tiaontario.ca or 416-483-1691.
---
Interested in sponsorship opportunities for this event, or in booking marketplace exhibition space? Contact Carol Greenwood, Director, Membership & Business Development, at cgreenwood@tiaontario.ca or 416-483-1691.
---
Cancellation Policy
Please be advised that the Ontario Tourism Summit does not offer refunds or cancellations for registration. Substitutions are permitted, however only for full conference registrations and/or gala ticket purchases. If you have any questions or concerns, please call the TIAO office at 416-483-1691.
From Rags to Riches: How Tourism Helped Rebuild Greece's Economy
Victor Maligoudis, Consul General, Consulate General of Greece
The power of tourism is undeniably one of the most effective ways to drive growth in the economy. Learn how Greece used tourism as an economic driver to rebuild their country and rejuvenate their community. Join the Consulate General of Greece as they discuss sustainable tourism and the challenges, complexities, and risk management of dealing with wild fires. This session will provide delegates with insights on how these lessons from Greece can be applied to the Ontario tourism industry.
---
There's a Crisis With Your Name On It
Panelists:
James Henry, Vice-President of Hospitality, Blue Mountain Resorts
Rod Raycroft, Executive Director, Northeastern Ontario Tourism
Alexandra Rodgers, Director Research & Policy, Tourism Industry Association of Ontario (TIAO)
Warren Weeks, Media Trainer, Weeks Media
Moderator:
Andrew Siegwart, President, Blue Mountain Village Association
Hear from leading experts on preparing for the unknown crisis; strategies for before, during, and after. This panel will cover everything from innovative ways to deal with a crisis, high-level media training, government relations, and regulatory reform. Come prepared with your questions as there will be a live, 20 minute Q&A as part of the session.
Keynote Speaker
---
Victor Maligoudis
Consul General
Consulate General of Greece
Victor Maligoudis is a career diplomat working for the Hellenic Ministry of Foreign Affairs.
Prior to his current position, Mr. Maligoudis served, since November 2016, in the Diplomatic Cabinet of the Deputy Minister of Foreign Affairs, responsible for Greeks Abroad.
Mr. Maligoudis entered the Diplomatic Academy in 2004 and has since held the following positions in the Ministry of Foreign Affairs:
2005 – 2006: Attaché at the Protocol Department
2006 – 2009: Second Secretary at the Embassy of Greece in Sofia, Bulgaria
2009 – 2011: Deputy Head at the Information and Public Diplomacy Department
2011 – 2016: Consul and Deputy Head at the Consulate General of Greece in Istanbul
Consul General Maligoudis holds a Master's degree in Law (LL.M.) from the Ruprecht-Karls University of Heidelberg, Germany, and a BA degree from the School of Law of the Aristotle University of Thessaloniki. He is a graduate of the German School of Thessaloniki.
---
Speakers
---
Rachel Dodds
Professor
Ted Rogers School of Hospitality and Tourism Management
Dr. Rachel Dodds has worked in the tourism industry for over 20 years. Known globally as an expert on sustainable tourism, she has worked to address tourism issues in multiple countries and focuses on marketing, tourism planning and development. In December, 2018, she was appointed to Canada's Federal Tourism Council: Jobs and the Visitor Economy. Rachel is a Professor at the Ted Rogers School of Hospitality and Tourism Management at Ryerson University in Toronto as well as the Director of a tourism consultancy: Sustaining Tourism. She recently published a book: Overtourism: issues, realities and solutions.
---
Beth Potter
President & CEO
Tourism Industry Association of Ontario (TIAO)
Beth Potter has led the Tourism Industry Association of Ontario (TIAO)—the umbrella trade association for Ontario's tourism industry—as President and CEO since January 2011. A distinguished member of the tourism community with more than 25 years of experience in the not-for-profit and tourism sectors, Beth has worked with a variety of boards, committees and volunteers across the tourism industry and from all walks of life. She currently serves on the boards for the Metro Toronto Convention Centre, and the Ontario Chamber of Commerce, and is a member of the Advisory Council for the Ted Rogers School of Hospitality & Tourism Management at Ryerson University.
---
Panelists
---
James Henry
Vice President of Hospitality
Blue Mountain Resorts
As Vice President of Hospitality for Blue Mountain Resorts, James oversees the Lodging, Food & Beverage, Maintenance, Security and Sales operations for the resort. With nearly 1,000 lodging units and 90,000 square feet of meeting and function space, Blue Mountain is Ontario's largest four season resort destination that sees upwards of 2.5 million visitors annually. James began his career at Blue Mountain as part of the opening team for the Westin Trillium House in 2005, after spending five years as Director of Operations with Clublink and Delta Hotels & Resorts in Muskoka. His life in hospitality spans 30 years, working in hotels across Ontario with properties including the Westin, Delta, Radisson, Holiday Inn and Choice Hotel flags. Additionally James holds the position of Chairman of the Blue Mountain Village Association 2008 - present, Vice-Chair of the Simcoe County arm of ORHMA from 2008 – 2010, and has been a part-time hospitality educator with Georgian College in Barrie. A graduate of the University of Windsor, James holds a Bachelors of Commerce and an Environmental Resource Management Degree.
---
Alexandra Rodgers
Director, Policy & Research
Tourism Industry Assocation of Ontario (TIAO)
Alexandra is the Director of Policy & Research at TIAO. Prior to her work with TIAO she authored the first comprehensive report on Migrant Workers Legal Needs in British Columbia, Envisioning Justice for Migrant Workers: A Legal Needs Assessment (2018); funded by the Law Foundation of British Columbia. Her Social Science and Humanities Research Council funded Master's thesis examined the regulation of labour migration and employment agents who recruit Temporary Foreign Workers, Temporary Foreign Workers in British Columbia: Unfree Labour & the Rise of Unscrupulous Recruitment Practice (2017). Alexandra also co-founded a coalition to enhance BC government regulation of employment agents who recruit Temporary Foreign Workers. The campaigns regulatory amendments were successfully adopted on November 8th, 2018 when the Temporary Foreign Worker Act, Bill 48 received Royal Assent.
---
Warren Weeks
Media Trainer
Weeks Media
For the past 16 years, Warren Weeks has run his own media relations company, working with organizations like Shopify, Gymshark, Manulife and hundreds of others. Over the past two decades, Warren has become one of Canada's most popular and trusted media trainers. Thousands of spokespeople from a wide range of industries have called upon Warren to learn how to take greater control over their media interviews and to improve their media relations outcomes. Throughout his 25-year career, he's also worked on numerous crisis situations, including the infamous Walkerton E. coli crisis.
---
Moderators
---
Andrew Siegwart
President
Blue Mountain Village Association
Andrew has built a reputation as an authentic and focused association leader. Over the past 20 years, he's worked with some of Canada's most innovative national industry associations to deliver world class member experiences, valuable programming, events and conferences, thought leadership and effective advocacy to ensure that communities, people and industries prosper. In his role as President of the Blue Mountain Village Association (BMVA), Andrew oversees the delivery of the association's strategic plan, develops valuable programs and services for members, provides innovative and memorable guest experiences, and partners with municipalities and organizations within the South Georgian Bay Region to ensure the growth of the local economy.
---
Awards Dinner Emcee
---
Kevin Forget
Media Relations Coordinator
Destination Ontario
Kevin Forget is the Ontario Media Relations Coordinator for Destination Ontario. In his role he works with broadcast media across Ontario to promote events, attractions and resorts year-round. Kevin also regularly appears on CTV, Citytv, The Weather Network and other stations to promote tourism in Ontario. His weekly radio promotional segments include interviews with CBC Fresh Air, Corus Radio and Bell Media. Before working at Destination Ontario Kevin was the Executive Producer of Citytv's Breakfast Television in Toronto.
Marketplace
OTS' Marketplace is a B2B traditional trade show format. It is networking-focused and includes a more intimate setting for the businesses and operators serving Ontario's tourism industry.
For any questions about sponsorship opportunities or marketplace bookings, contact Carol Greenwood, Director, Membership & Business Development, at cgreenwood@tiaontario.ca or 416-483-1691.
Accommodation
OTS19 delegates can receive a discounted rate at Blue Mountain Resort. This special conference rate is available three days pre- and post-event.
Book Reservation by Telephone
Call the Reservations Department at 1-877-445-0231
Quote group name - TIAO Summit Oct 2019
Use the code: GRP127980
Book Reservation Online
Additional Details
All reservations must be guaranteed by a credit card number with a first night deposit processed on 30 days of arrival and final payment due on departure by cash, credit card, certified cheque or money order
Complimentary outdoor parking is available on resort. Secured underground parking is available for guests staying in the Village or Mosaic Suites at a rate of $15.00 plus HST per day, per vehicle
Check in is at 4 p.m., check out is at 11 a.m.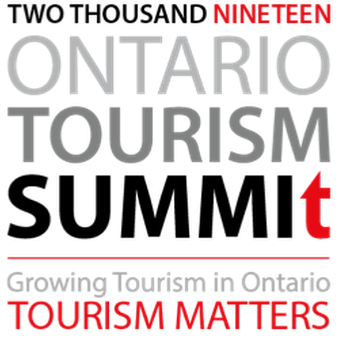 108 Jozo Weider Blvd, The Blue Mountains, ON L9Y 3Z2, Canada