With spring just around the corner, the provincial and federal governments are in the process of writing their 2023 budgets, set to be released in the coming weeks and months. But while other sectors have moved forward along with the rest of Ontario and Canada, tourism's recovery remains slow and uneven. Tourism businesses are still dealing with the lasting impacts of unprecedented revenue losses, six-figure debts, and the displacement of tourism workers to other industries—along with new challenges like supply chain disruptions, inflation, and rising taxes. Sectors and regions dependent on cross-border visitation are still struggling and according to the Ontario Chamber of Commerce, only 16% of businesses are confident in the outlook of Ontario's economy in 2023.
As provincial and federal policymakers are looking to define their economic priorities for the coming fiscal year, it is critical that we keep the pressure on both levels of government to bring the focus back on tourism. That's why I presented this week at the Standing Committee on Finance and Economic Affairs at Queen's Park: to advocate for the inclusion of tourism investments in the Province's 2023 budget. This was an important opportunity to remind the provincial government of the slow pace of tourism recovery, the challenges tourism operators are still facing—and, importantly, the opportunities that lie ahead for Ontario's economy if we get our recovery right.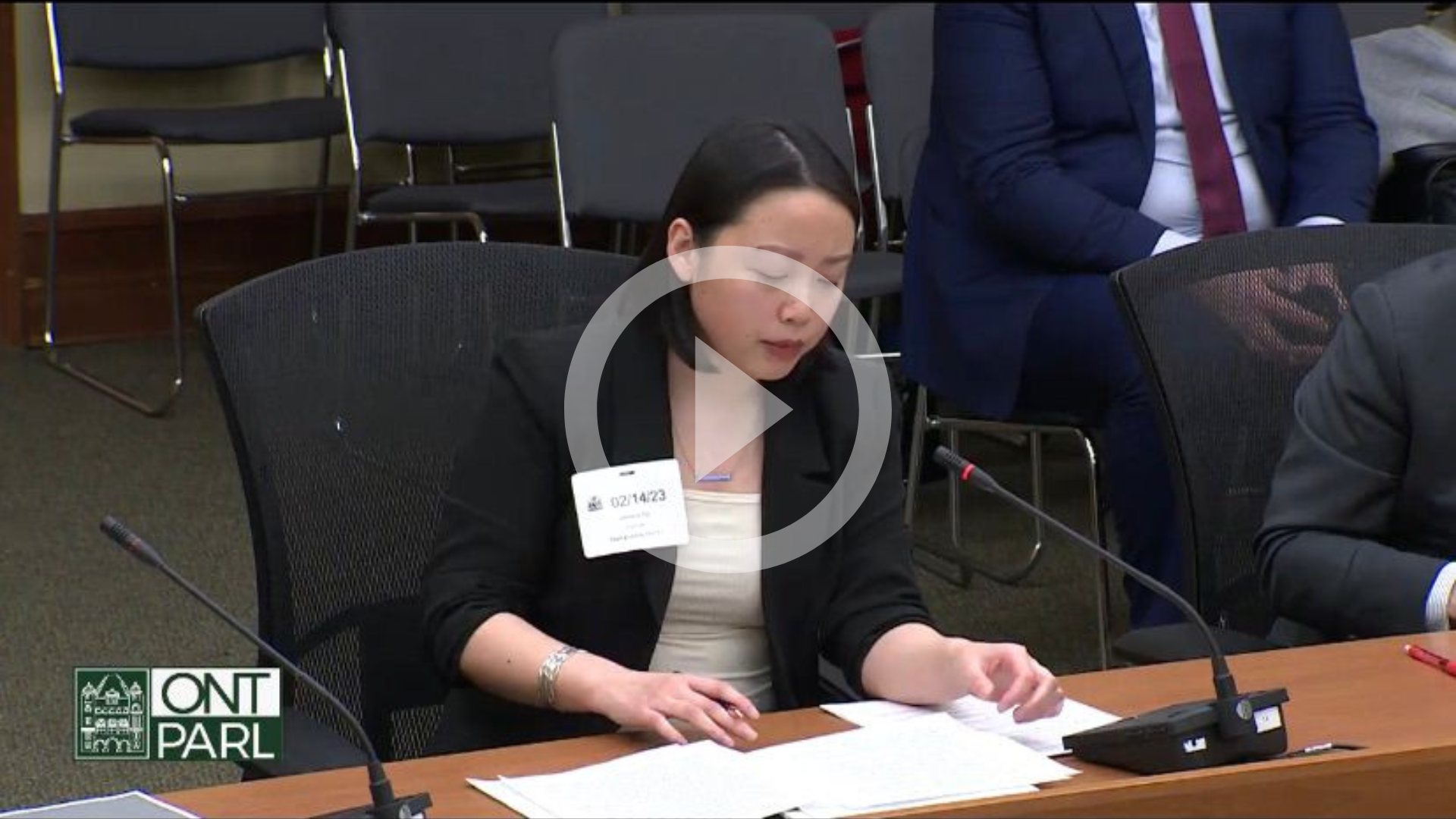 In my presentation (which you can view here) and Q&A, I emphasized the regional disparities in recovery; the labour gaps hindering recovery and growth; the need for destination marketing investments to attract business, cultural, and sporting events back to Ontario; the need for transportation infrastructure that increases regional connectivity; and promising areas for future tourism growth and investment, including agri-tourism, sustainable tourism, and Indigenous tourism.
We need a tourism growth strategy that enables our industry to fully recover, grow, remain domestically and globally competitive, and become resilient. To that end, I called on the provincial government to consult on and release a comprehensive tourism growth strategy for Ontario by the third quarter of 2023, highlighting our State of the Ontario Tourism Industry Report as a foundation for such a strategy.
Last week, we made a similar appeal to the federal government in our letter to Prime Minister Trudeau. As part of a wider campaign led by the Tourism Industry Association of Canada and the Coalition of Hardest Hit Businesses, we called on the Prime Minister, the Minister of Tourism, and the Minister of Finance to ensure that the incoming federal tourism growth strategy is actionable and best positions our industry to rebuild, prosper, and unleash its full potential. We asked TIAO members to join us in our advocacy by sending a pre-written letter to their local MP. If you haven't already, there's still time to send your own letter—click here to see how.
As always, thank you for your continued support. And of course, if you have any questions or comments, please feel free to send me an email at jng@tiaontario.ca.

Jessica Ng
Director, Policy & Government Affairs