Hot on the heels of the release of the 'State of the Ontario Tourism Industry' report last year, the TIAO team, with the support of our partners, is now fully focused on engaging government, elected officials, and senior bureaucrats on the key recommendations found in the report
Next week, three years since the last in-person Rural Ontario Municipal Association (ROMA) Conference in Toronto, TIAO is excited to swap Teams and Zoom meetings for face-to-face conversations with government ministers and municipal politicians and bureaucrats. TIAO will lead a delegation of tourism leaders representing our diverse industry. I'm pleased to report that we have twelve confirmed meetings with cabinet ministers, including key meetings with Ministers of Tourism, Labour and the Treasury Board. The TIAO team will also be engaging locally elected representatives and key local bureaucrats as we seek to expand our network of partnerships and progress key files on infrastructure, transportation, and economic support for our rural tourism partners. In next week's newsletter we will provide feedback on the conference and key learnings.
We've had several enquiries from members waiting for updates on the most recent tranche of TRF funding that was administered by FedDev Ontario. It has been confirmed to us by government that notifications on the status of applications have now started to go out to applicants. If you haven't received notification on the status of your application by the middle of next week, then please do contact the TIAO team and we will be happy to follow up on your behalf.
Last week, the Ontario Government opened its pre-budget consultation process. This is your opportunity to feedback directly into setting the priorities of the provincial government. Open till February 10, you have the opportunity to submit your own written submission to government here. There will also be the opportunity to attend in-person and virtual consultation events across Ontario, that we will advertise via the newsletter, that you might want to attend. If you would like to include recommendations from the 'State of the Ontario Tourism Industry' and would like extra information for your supportive comments, please don't hesitate to reach out to a member of the team and we would be happy to assist you.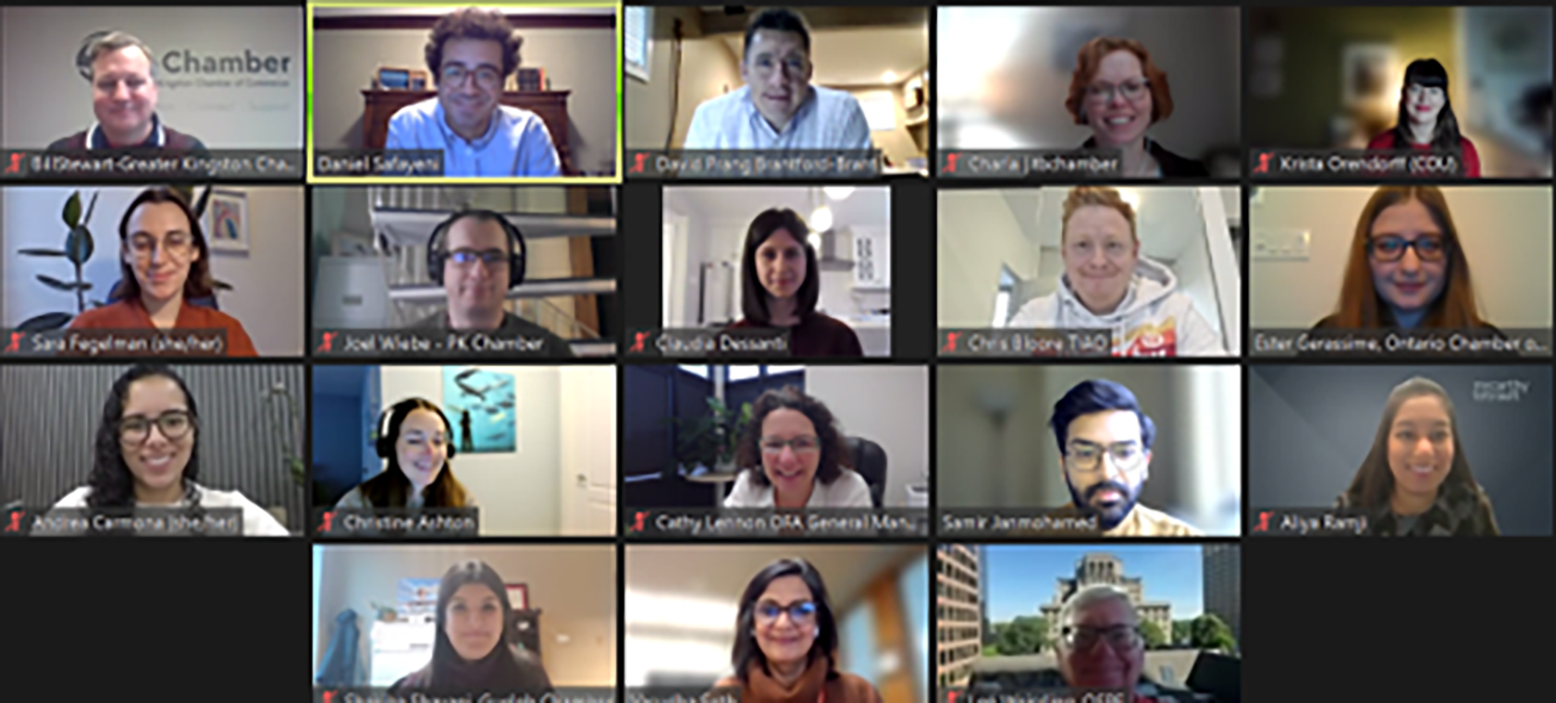 Picture: Ontario Chamber of Commerce 2023 PAC Meeting
Finally, TIAO is pleased to continue to play a proactive role as a member of the Ontario Chamber of Commerce (OCC) Policy and Advocacy Committee (PAC) championing key files for the tourism industry within the chamber network (pictured). This week, I attended the PAC to talk about the challenges still facing the tourism industry including inflation, cost of living, debt, and labour. These key topics have also formed the basis for a partnership with Twenty31, for a poll we put in the field together recently, as we seek to dig deep into customers perceptions about the tourism industry in Ontario.
Of course, this report and newsletter are only a snapshot of the work that the TIAO team is currently undertaking. If you would like to contact us on a specific issue then please don't hesitate to reach out to a member of the team.


Chris Bloore
President & CEO, TIAO