This week's advocacy report reads more like travel diary as the TIAO team has been on the road across the province to attend three key industry and economic events. These events are a critical part of how we report back to members on our latest activities, but also how we build new relationships to strengthen our advocacy work. Whist it's been a logistical challenge to ensure TIAO representation at all events - and we've not been able to have the full representation we would usually like - it has been a truly wonderful problem to have after the past 30 months and I would like to congratulate the organizers for putting on such informative and energizing events.
At the start of the week, Jessica and myself attended the TIAC Tourism Congress in Ottawa. I arrived early to attend a meeting of the Provincial Territorial Tourism Industry Association of Canada (PTTIA). This is a group of tourism association organizations from across Canada and is a critical way for us to align our messaging to government and share updates and best practices happening in our own jurisdictions. It was encouraging to hear conformity around the table about some of the shared positive stories regarding the summer season, however, there was collective agreement around the table that the challenges of labour, the slow return of business event and travel as well as the economic and social legacies of the pandemic such as debt and concerns about the ease of travel to Canada, still pose a severe challenge to the pace and extent of our recovery.
Congress itself kicked off with a review of the past twelve months and some of the key advocacy achievements of TIAC, the Coalition of Hardest Hit Businesses of which TIAC co-chaired and the Canadian Travel and Tourism Roundtable. It can be easy to forget sometimes just how much work has been accomplished when so much can change on a weekly basis, something that happened regularly during the height of the pandemic. Specifically, the work done to deliver the Tourism and Hospitality Recovery Program, when other programs ended, is a testament to the powerful message that the tourism industry was able to deliver. I know my PTTIA counterparts and TIAO's operators and stakeholders are extremely grateful for the work of Beth and the TIAC teams during the pandemic period.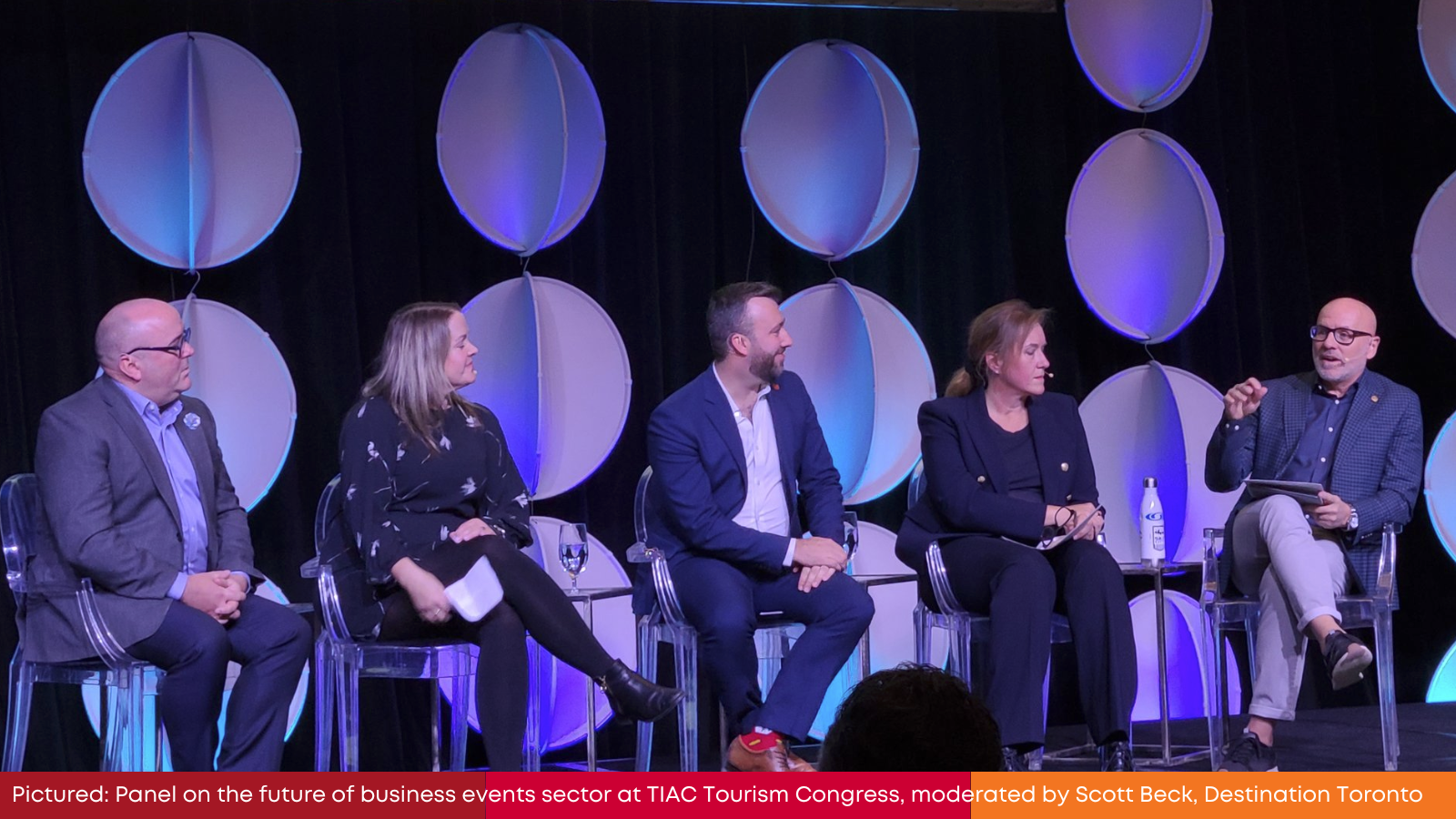 There were many excellent panels and keynote speakers on the future of our borders, transportation, labour, business travel and events and sustainable tourism and climate change. It's clear that the tourism industry could be one of the few parts of our economy that could grow rapidly with the right levels of regulatory and policy support. Federal Tourism Minister, Randy Boissonnault, was in attendance at the summit and gave an overview of the state of the tourism industry as well as his vision for the industry. TIAO looks forward to the contents of the Federal Tourism Growth Strategy, which is expected to be released in Q1 of 2023 by Minister Boissonnault which we hope will meet many of the challenges detailed by TIAC's and TIAO's tourism growth strategy submissions.
Finally, I would like to congratulate Ontario based Canadian Tourism Award winners recognized at the Gala Awards:
Floor13 Business Event Award: Prospectors and Developers Association of Canada (2022 Conference)
Air Canada Business of the Year Award: Great Wolf Lodge
Tourism HR Canada Employer of the Year Award: Tourism Kingston
Tourism HR Canada Employee of the Year Award: Kaleigh Potts, Client Services Lead, Expedition Support, Assistant Program Director of Adventure Canada
Congratulations to the Prospectors and Developers Association of Canada, Kaleigh Potts, Great Wolf Lodge and Tourism Kingston and to all those nominated!
Our Policy and Research Officer, Caitlyn Drexler, attended and presented at the Northern Ontario Tourism Summit in Thunder Bay and further down in this newsletter you can read a report back from Caitlyn. On my return from Ottawa, I attended the Ontario Chamber of Commerce Economic Summit in Toronto. TIAO is currently in the final stages of completing our inaugural 'State of the Ontario Tourism Industry' report in partnership with the OCC after a series of roundtables with Ministers Neil Lumsden and Monte McNaughton. The pandemic has demonstrated how integral the visitor economy is to the general health of Ontario's economy and that was the message I shared with fellow delegates and cabinet ministers.
There were some excellent panels including a review of Ontario's health sector and how it can be strengthened and how Ontario's business sector can lead the way on net-zero. Both extremely relevant to the future of the tourism industry. One of TIAO's members Nieuport Aviation was deservedly recognized for the 'most outstanding business recovery award' and the summit was a great opportunity to meet chambers of commerce and businesses from across the province that have expressed an interest in building stronger links and partnerships with their tourism counterparts. Building these links and greater lines of communication and partnerships with the business community is essential to our future and is something TIAO is committed to lead.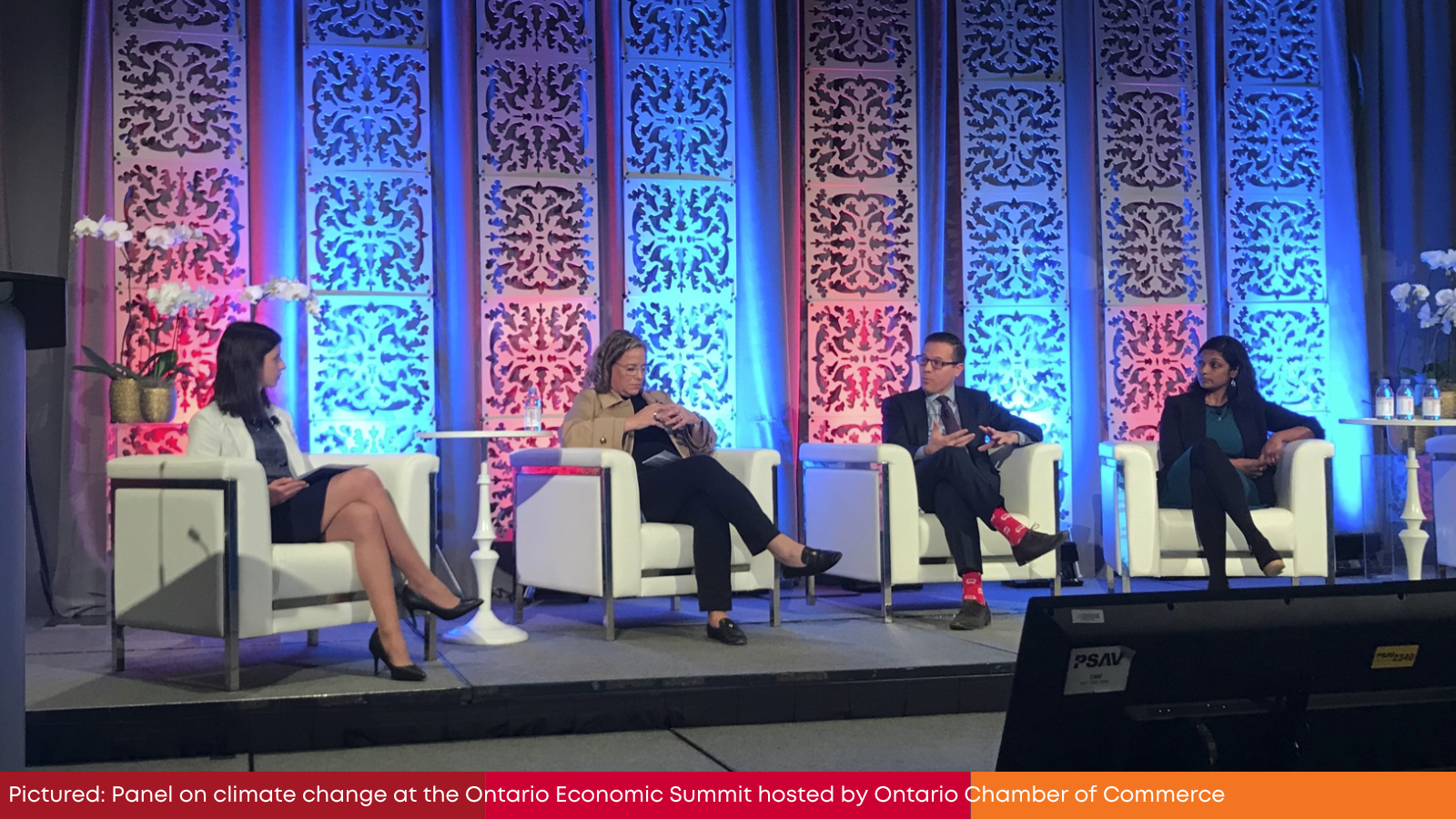 Outside of events, this week, Minister Parm Gill formally moved a series of regulatory changes via the 'Less Red Tape, Stronger Ontario Act'. The new red tape reduction package includes 28 new measures, including commonsense changes to spa and hot tub regulations. This was a key request from TIAO and our stakeholders and we thank Minister Gill and Minister Lumsden for their action to support our members in Ontario. In addition, as referenced in last week's newsletter, the portable benefits consultation opened by the government of Ontario remains open and I would encourage all members to take part in the survey by clicking here.
Finally, thank you to those of you that have signed our letter to Finance Minister Peter Bethlenfalvy regarding our proposed extension of the Ontario Staycation Tax Credit. If you've not signed the letter already, there is still time to do so by clicking here. At a time when we know that international travel will not return to pre-pandemic levels for some time, it's so important for us to continue to grow and instill a sense of 'support local' amongst Ontarians. Like financial incentives given to other industries, an extended financial incentive to Ontarians to explore local should be an integral part of our recovery. So please don't delay and sign our letter by 5PM on Monday.
A slightly different advocacy report than usual this week, normal service will resume next week. But as ever, please do reach out to us if there are any issues you would like to raise with us or if you require any help or assistance.
Yours sincerely,

Christopher Bloore, President and CEO
---
NORTHERN ONTARIO TOURISM SUMMIT
This week, TIAO Research & Policy Officer, Caitlyn Drexler, attended the 2022 Northern Ontario Tourism Summit in Thunder Bay, ON. The event was hosted by Nature and Outdoor Tourism Ontario (NOTO) and Destination Northern Ontario (DNO) to bring together tourism businesses, organizations, and all levels of government to find solutions to challenges facing our industry.
The summit hosted interactive workshops and seminars to learn about the latest trends in tourism in Northern Ontario, and Caitlyn presented on TIAO's advocacy and policy update. The presentation reviewed the challenges Northern Ontario tourism businesses are facing, what TIAO is working on for 2023, and notably, key highlights from the State of the Ontario Tourism Industry Report which is set to be released imminently.
We appreciate the opportunity to speak to tourism stakeholders from across Northern Ontario and look forward to attending next year's summit!