Minister of Tourism, Culture and Sport, Neil Lumsden, spoke publicly this week about the steps his office has taken to communicate with the federal Minister of Tourism and Associate Minister of Finance, Randy Boissonnault, on debt relief for the industry.
Listen to the interview here.
Minister Lumsden has reached out to communicate the needs of the industry, and has sent a formal letter to stress the need for extending the repayment deadline for the CEBA, RRRF and HASCAP loans. Thank you to Minister Lumsden for standing up for tourism business owners in Ontario.
Debt has impacted the capacity of businesses to operate at full capacity, hire the necessary staff, create new tourism experiences, and build the next attraction. For this reason, TIAO has joined a new coalition formed with national organizations in the visitor economy and small business sectors. Together, we are calling on the federal government to:
Extend the zero-interest repayment deadline for the CEBA loan to December 31, 2025;
Increase the forgivable portion of the CEBA loan to $30,000 (or 50%) if fully repaid before December 31, 2024, and maintain the current forgivable portion of $20,000 (or 33.3%) if fully repaid by December 31, 2025; and,
Modify the RRRF and HASCAP loans in a similar fashion to allow more time and flexibility in repayment terms.
TIAO will be writing a letter to every Ontario MP to outline these recommendations and the urgent need to address this issue with deadlines coming up December 2023.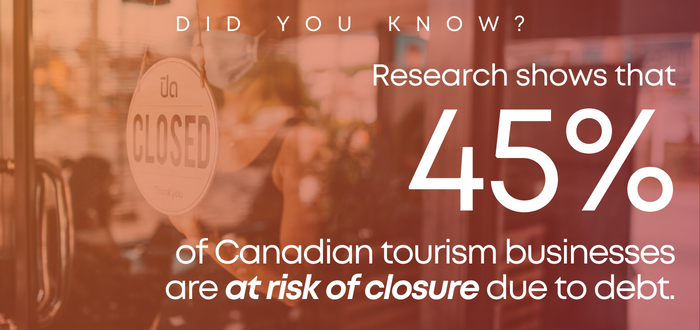 TIAO is aware of impacts caused by the weekly closure of the Burlington Skyway Bridge for maintenance. From July 7 to August 11, Niagara-bound lanes on the Burlington Skyway Bridge are being closed for more than 12 hours each Friday night for bridge repairs, reopening on Saturdays by 9:30am. While critical, these repairs are taking place during the busiest time of the year for Niagara tourism and during busy travel times. With the Burlington Skyway being the most direct route to Niagara, the closures have already disrupted Friday evening and early Saturday morning travel plans for Niagara-bound visitors, workers, and suppliers. TIAO is currently working with the Niagara Falls Canada Hotel Association (NFCHA), the Ontario Restaurant, Hotel and Motel Association (ORHMA), and government partners to come to a solution that will allow the remaining repairs to occur while minimizing travel disruption. Click here to see TIAO's joint letter to Premier Ford.
Lastly, please register to join us for TIAO's most important advocacy event of the year! Exclusive to TIAO Members, Tourism Day at Queen's Park, happening on Tuesday, September 26th (8-5PM), is TIAO's annual lobby day event at the provincial legislature. One of the association's most highly rated events and membership benefits, TD@QP allows tourism industry leaders and stakeholders valuable face time with MPPs, Ministers and other government officials and staff. Read more and register below.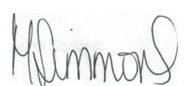 Madison Simmons
Vice President, Public Affairs