David Adames (Chief Operating Officer, Niagara Parks Commission)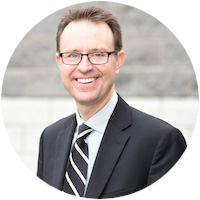 In his role at Niagara Parks, David oversees business development, engineering and parks. He serves on a number of tourism boards, including the Culinary Tourism Alliance. Niagara Parks lives its culinary "taste of place" brand with five Feast ON certified full-serve restaurants, telling the story of locally-sourced food and beverage— including Niagara VQA wine, Ontario craft beer, cider and spirits—into as many touchpoints as possible, from menus to events to social media and more. Niagara Parks is also proud to offer one of Ontario's largest chef apprentice programs.
Kristy Adams (Program Coordinator, Hotel & Restaurant Program, Humber College)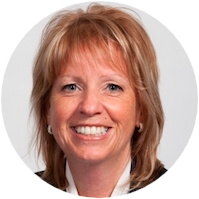 Kristy's hospitality career began in downtown Ottawa. She quickly moved into positions throughout North America, including Director of Franchise Services, Canada for 65 different hotels; Regional Director of Operations, US Pacific Northwest for 14 hotels; and Vice President of Human Resources and Administration for an international hotel company with 10 hotel brands in Canada, the US and overseas. She has also held the role of President & COO, Howard Johnson Franchise Canada Inc. Kristy sits on the Board of Directors for RTO6, and is an active member of the Hotel Association of Canada (HAC), and the Canadian Hospitality Marketing and Sales Executive (CHMSE).
Ólöf Ýrr Atladóttir (Director, Icelandic Tourist Board)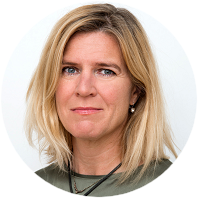 In addition to Director General of the Icelandic Tourist Board, Ólöf also holds the position of Vice-President of the European Travel Commission, in charge of sustainability. Before her current position, Ólöf was the Managing Director of the National Bioethics Committee of Iceland for five years, as well as Iceland's representative on the Steering Committee on Bioethics within the Council of Europe in Strasbourg. Among other appointments, Ólöf has been a board member of the Promote Iceland Agency, Vice-Chairman of the Board of Vatnajökull National Park, Chairman of NATA, the North Atlantic Tourism Association, and has sat on various boards and working groups on behalf of the Icelandic Government. Ólöf has two Masters degrees, in Population Genetics and Public Administration, and is an experienced hiking and adventure guide.
Steve Ball (Co-Chair, Ottawa 2017)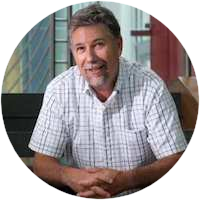 Steve has been President of the OGHA since 2014. Previously, he spent 25 years in the consumer publishing business, before leaving in 2006 to become the Vice-President of Media at the Canadian Medical Association. Steve sits on several boards of directors' including co-chairing the Ottawa 2017 Bureau, a not-for-profit focused on Ottawa celebrations for Canada's 150th anniversary.
Megan Balsillie (Founder, Farm Dog Cycles)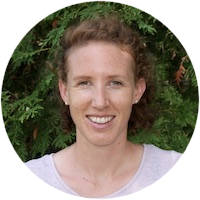 Megan founded Farm Dog Cycles with husband and partner Liam Brennan, in 2011. Farm Dog Cycles is bicycle rentals and wine tours by bike in the Essex Pelee Island Coast wine region; the company is always to create a more personal touring experience that is as much about the ride as it is the wine. Megan is also a teacher, and a lifelong farm girl. Find her outside.
Victoria Behune (President & CEO, OTEC)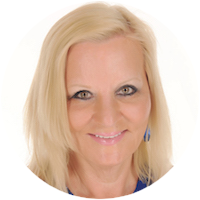 Victoria has been President & CEO of OTEC for more than 10 years, repositioning the independent, not-for-profit into a globally-oriented training, consulting and workforce innovation organization. Focused on supporting tourism businesses and destinations in their workforce strategies and priorities, Victoria has helped guide OTEC in the development of leading edge service, leadership and workforce development programs. Victoria's career has also included positions at CAA, Tourism Toronto, McMichael Canadian Art Collection, Toronto Tours, Ontario Place and the Ministry of Tourism, Culture and Sport. She is on the board of Tourism H.R. Canada, and has served on past boards for OTMPC and Attractions Ontario, as well as several academic program advisory boards. 
Jenni Berg (National Business Development Executive, Contiki Holidays)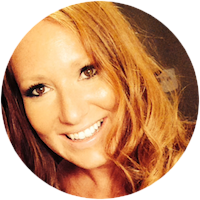 Jenni works with the sales and marketing teams at Contiki Holidays to drive sales nationally. With 13 years in the travel industry—including experience with Trafalgar Tours and Insight Vacations—she has worked in many different roles. Her passion for travel has led to extensive exploration throughout Europe, Asia, USA, New Zealand, Fiji, Latin America, and a year abroad in Australia. Past positions within The Travel Corporation include sales centre manager, and, on the road, as trade sales manager for Ontario. 
Greg Berti (Vice-President, International Sales, Industry and Government Relations for Andrew Peller Limited)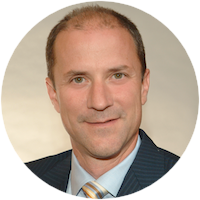 Greg has been in the wine industry for 30 years. In a previous role at Andrew Peller Limited—a TSX listed wine company that owns and operates Estate and Commercial wineries across Canada including Trius, Thirty Bench, Peller Estates, Wayne Gretzky Winery and Distillery, Sandhill Winery, Red Rooster Winery—Greg ran the company's winery tourism business, that welcomed more than a million visitors per year across seven estates in Ontario and BC. In addition to sitting on Andrew Peller's executive committee, Greg serves on several industry boards including the VQAO, the BC Wine Institute, the Winery and Grower Alliance of Ontario and the Canadian Vintners Association.
Lesley Boughen (Tourism & Guest Experience Manager, Yorkdale Shopping Centre)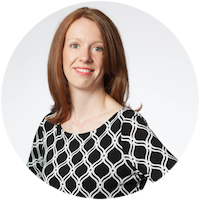 Passionate about tourism, hospitality, travel and retail, Lesley Boughen's professional experience specializes in driving the fashion-savvy traveller to key shopping destinations in Canada. As the inaugural Tourism & Guest Experience Manager for Yorkdale Shopping Centre, Lesley has curated a targeted tourism program for Canada's premier fashion and lifestyle centre to attract both international and domestic visitors. Lesley joined Yorkdale in March 2013, and has 16 years of experience in the field of tourism and hospitality. She previously held the position of Tourism Manager at Vaughan Mills, following her eight-year tenure with VisitBritain, where she promoted tourism through roles in information services, travel trade and business development. Lesley is also a part-time professor at Seneca College in the School of Hospitality & Tourism.
Grant Brigden (Founder, Rover)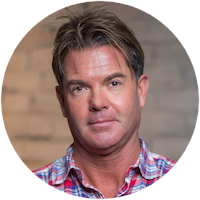 Before founding Rover, Grant held key lead marketing roles for several prominent companies. He also has a successful start-up focused past, having worked through the dot.com boom in Silicon Valley for more than seven years. A serial entrepreneur, Grant has owned and operated some type of business since childhood. From running a used golf ball sales company in public school, to a clothing company in high school, to taking a mobile app based social sharing concept all the way to the Dragons' Den. Grant has been recognized by several industry awards programs, including a nomination for this year's Ernst & Young Entrepreneur of the Year, and PWC's Vision to Reality Award.
Jim Byers (Travel Writer, JimByersTravel.com)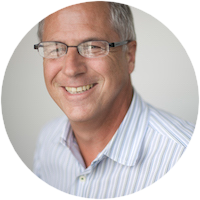 Jim is one of North America's best-known travel writers. He loves seeing what's around the bend and the people he meets on the road; be they doctors turned brewmasters or Austrian yodelers working in the Canadian Rockies. Jim served as travel editor at the Toronto Star for five years, and now writes freelance stories for Postmedia papers, as well as The Dallas News, National Geographic, WestJet Magazine and more. He's highly active on social media, and he's probably the only travel writer who's been sworn at by Roberto Alomar, Glenn Frey of the Eagles and Tiger Woods' caddy.
Karen Carter (Executive Director, Myseum of Toronto)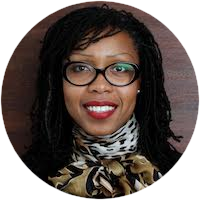 Karen is the Executive Director of the Myseum of Toronto: an innovative approach to the museum experience, and a new way to experience Toronto's natural spaces, cultures, history, archaeology and architecture. She has over 20 years of experience working and volunteering in a variety of cultural and educational settings in Toronto. Karen is the co-founder and Chair of Black Artists'Networks Dialogue (BAND), an organization dedicated to the promotion of Black arts and culture in Canada and abroad. Karen is also President of Karen Carter Consulting, a company focused on cultural diversity and community engagement in the museum and heritage sectors.Enter your text here.
Kathrine Christensen (Executive Director, 1000 Islands Accommodation Partners)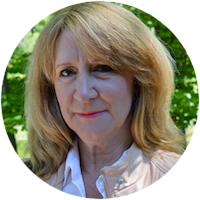 Kathrine is a tourism executive representing the interests of the 1000 Islands/Gananoque to the province, the country and the world, in tandem with partners from the entire tourism community. She brings a background in fine arts and theatre, as well as a long-time publishing career to her role in tourism development and promotion. Kathrine sits on several volunteer boards, locally and provincially. She lives and kayaks in the wilderness in the 1000 Islands...a.k.a. paradise.
Jewel Cunningham (Acting Executive Director, Ontario and Waterways, Parks Canada)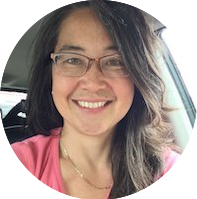 Jewel has almost 20 years of experience with Parks Canada in various roles and geographic locations. Starting in 1997, she worked in the areas of marketing, communications, stakeholder relations, followed by management and operations of National Historic Sites for Parks Canada in eastern Newfoundland. From 2008 to 2012, Jewel held the position of field unit superintendent in Prince Edward Island. Since 2012, Jewel has been the Director of Ontario Waterways, and has been instrumental in the deployment of $608 million dollars in new federal infrastructure funding targeted at renewing Ontario Heritage Waterways.
Scott Davidson (Manager, Bethune Memorial House, Parks Canada)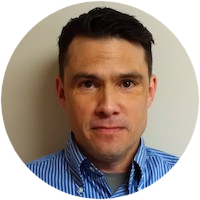 Scott began working at Bethune Memorial House in Gravenhurst in the 1990s, and became manager for the National Historic Site in 2001. He has been a guest of the government of the People's Republic of China on several occasions, touring Bethune-related sites and doing research and promotion on tourism potential from that country to Bethune's birthplace. Consulting with various stakeholders, Scott has come to view Bethune Memorial House as a simultaneous educational facility, sacred site and must-see destination for the largest tourism population in history. Over the last ten years, Scott successfully gained support to fund a $2.5M expansion of the site, increasing its footprint by over 2500 square feet; Scott also oversaw design of the building expansion and its exhibitions. Over that same 10 years, visitor numbers to Bethune Memorial House have doubled—an increase comprised mostly of ethnic Chinese. Scott has been interviewed by various Canadian and Chinese media on the topic, and has established a reputation as an expert in Sino-Canadian tourism. Outside of work, Scott can be found performing in bands, cycling, canoeing, or just enjoying Muskoka with his family. 
Roberto Dormond-Cantú (Ambassador for Costa Rica in Canada)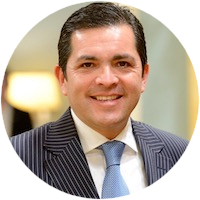 Roberto has been the Ambassador of Costa Rica to Canada for the past three years, and was recently appointed concurrent Ambassador to Iceland. Passionate about his country, Roberto actively promotes Costa Rica as a business development and investment destination, as well as a world leader in sustainable tourism. Prior to his current position, Roberto has extensive experience in international public and business affairs, working mainly in the private sector for Fortune 100 companies in the Americas for almost 20 years. During this journey, he engaged and connected with a great diversity of stakeholders, travelling throughout the Americas and deeply understanding their business, historic and cultural realities.
John Draper (Founder, Together We Rock!)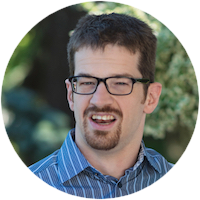 John is the founder of Together We Rock!,a socially responsible business committed to inspiring learning and championing leadership to create accessible and inclusive communities. A graduate of the journalism program at Durham College, John has received numerous international and provincial awards for his efforts to promote a more inclusive world, including being honoured as an Alumnus of Distinction by his alma mater, and as the 2017 recipient of the David C. Onley Leadership in Accessibility Award. 
Jennie Elmslie (Co-Owner, Free Spirit Tours)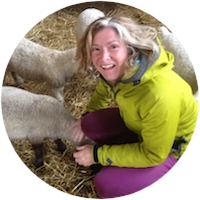 Alongside her business partner Matt Code, Jennie is the founder of Free Spirit Tours: a Collingwood-based tour company entering its 20th year. Leveraging the natural assets of the Nottawasaga and Beaver rivers, Metcalfe Rock and the Niagara Escarpment, Free Spirit Tours offers rock climbing, hiking, caving, kayaking, stand-up paddle boarding, canoeing, snowshoeing, and wine and brewery tours, as well as a variety of programs for kids and corporate groups.
Pat Forrest (Senior Coordinator Partnerships and Initiatives, Tourism Northern Ontario)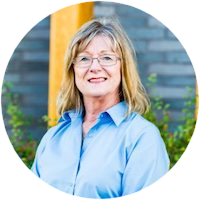 Pat manages the partnership program at Tourism Northern Ontario, which undertaken many initiatives in product development—including culinary tourism and wayfinding—marketing and capacity building. To date, the partnership program has leveraged almost $10 million, and has assisted in significant accomplishments. Pat has almost three decades of experience working in tourism, mostly in Northern Ontario.   
Danielle Giroux (Vice President Marketing, Thornbury Village Cider House, Colio Estate Wines)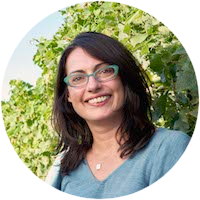 Danielle brings over 15 years of expertise in national wine brand building and winery strategic planning, having developed wineries and wine brands from entry level to ultra-premium, both locally grown and imported across Canada. Most recently—with Colio Estate Wines' acquisition of Thornbury— Danielle has taken on the challenge of translating her expertise to competing in new beverage alcohol segments: beer and cider. This past year she led the renovation of the Thornbury portfolio, and helped launch the new Thornbury Village Hospitality Centre. Combining classic CPG marketing experience with a deep knowledge of the beverage alcohol market in Canada, Danielle brings a rich depth of knowledge and experience to winery strategic planning, innovation, hospitality and winery operations.
Jason Gonsalves (Senior Advisor, Strategy & Business Development, OTT Financial)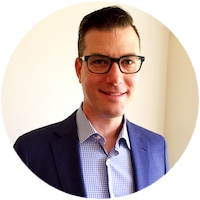 In his role at OTT Financial, Jason helped launch WeChat Pay and Alipay in Canada. With a combined user base of over 1 billion monthly users, WeChat and Alipay present an enormous opportunity for the tourism sector in Ontario. In other lives, Jason has led financial and tech startups from initial concept, through to implementation and exit. He has lived and worked in the Caribbean, England and the United States, and is keen to develop technologies that bring people and business closer together.
Michele Harris (Executive Director, Headwaters Tourism)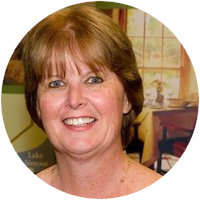 Michele is a passionate, innovative leader who uses outside-the-box thinking to leverage success. Her career began in radio and television with the CBC, and she later owned an award-winning boutique marketing agency. As ED for Headwaters Tourism, Michele works within the regional, municipal and provincial framework to ​​​​​​​mobilize strategies into creative and innovative partnerships. Under her leadership, Headwaters has been recognized with numerous provincial and national awards for marketing, innovation, and economic development. Michele serves on the boards of several provincial and municipal tourism and economic development organizations, was a professor at Humber College's School of Hospitality, Recreation and Tourism—and currently serves on their Academic Advisory Committee—and is a seasoned speaker on tourism and regional community development.
Waneek Horn-Miller (Director, Storyboot Project, Manitobah Mukluks)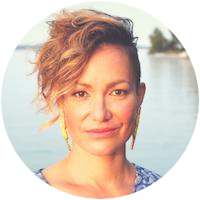 Waneek works and travels extensively throughout the Indigenous world. Through her work as a sports commentator for CBC and APTN, Waneek has become a community advocate for sport, fitness and wellness. She also has traveled extensively throughout North America as a motivational speaker. As one of Canada's few Indigenous Olympians, Waneek has used her passion and experiences in sport to influence Indigenous and non-Indigenous leadership towards making sport and wellness a community-building priority. Currently working as the brand ambassador for the Indigenous owned footwear company Manitobah Mukluks, Waneek is the Director of the Storyboot Project, a program that supports traditional artist by selling their work for art prices worldwide, and the running of Storyboot Schools, where the art of mukluks and moccasin making is passed onto the next generation.
Clark Hoskin (Manager, Tourism & Economic Development, Norfolk County)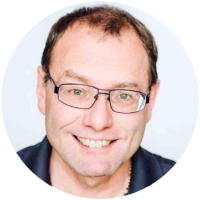 Clark and his team are responsible for attracting investment and visitors to Norfolk County in collaboration with private-sector partners. Clark has worked in the tourism and economic development field for more than 20 years, including co-chairing the transition team for RTO 1 / Southwestern Ontario Tourism. He lives in Port Dover with his family.
Stan Ivankovic (Consultant, Finance & Insurance Sector, Environics Analytics)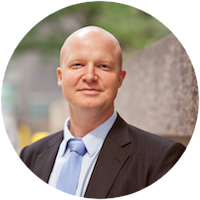 Stan is a consultant in the finance, insurance, travel and telecommunications practice at Environics Analytics, with a focus on the finance and insurance industry. He advises organizations on the best ways to use EA's products and services to improve the development, execution and measurement of their direct marketing strategies. Stan has been with Environics Analytics for over 5 years, prior to which he was with Xerox Canada for close to a decade
Kelly Jessup (Marketing Communications Lead, Peterborough & the Kawarthas Tourism)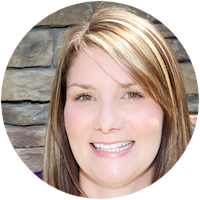 Beginning her career as the Event and Business Manager for Cobourg's downtown business improvement area, Kelly's experience working closely with small businesses, multiple levels of government and media inspired a newfound love for tourism, which led her to pursue a career in economic development. Since 2010, Kelly has been Tourism Marketing Communications Lead for Peterborough & the Kawarthas Economic Development, leading the region's tourism marketing efforts as part of the small-but-mighty team which operates the region's destination marketing organization: Peterborough & the Kawarthas Tourism.
Magdalena Kaiser (Director of Public Relations - Marketing & Tourism, Wine Marketing Association of Ontario)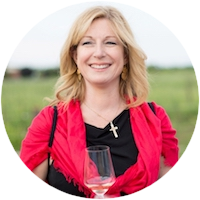 Magdalena has been in the wine industry almost her entire life. She began working at Inniskillin Wines as a young teen, and bottled wine with co-founder and father Karl Kaiser at the age of five. With over 35 years of experience in wine, culinary tourism and communication strategy, both domestically and internationally, Magdalena brings passion and expertise to the industry she loves. A lifelong promoter of local wine, she is now the Director of PR at the Wine Marketing Association of Ontario, where she proudly showcases VQA Wines of Ontario to top media and trade from home and abroad.
Sheila Knox (Acting Director, Operations, Bata Shoe Museum)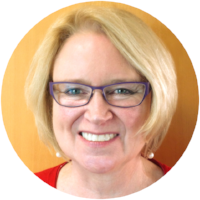 Sheila has 30 years of experience in the field of museum education and programs, and has been with the Bata Shoe Museum since it opened in 1992. She's passionate about sharing the specialized collection of the Museum, which spans the globe and world history, and includes an excellent moccasin and mukluk collection. Sheila firmly believes that you can learn a lot about people from what they wear on their feet.
Martin Lacelle (Economic Development Officer, Société Économique )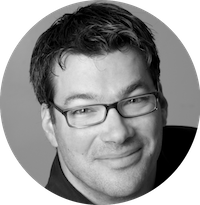 Martin is recognized as an energetic, bilingual leader with an out-of-the-box approach to problem-solving. Sharpened by 15 years of experience in the not-for-profit sector, his expertise in establishing strong ties with partners and communities has helped him develop opportunities for businesses and organizations in several sectors including tourism, the arts, and business development. In his role at SEO, Martin supports dynamic business communities, partners and businesses in providing bilingual and/or francophone services to stakeholders.Québec in 2000, where she started a career in economic development. After sixteen years, she returned to the tourism sector, and joined RDÉE Ontario to take over the Ontario Champlain Scenic Route project, a provincial tourism development venture that started in 2015 as part of the Ministry of Tourism, Culture and Sport Strategic Framework for Tourism in Ontario.
Nancy Lang (Researcher & Co-Producer, Painted Land: In Search of the Group of Seven)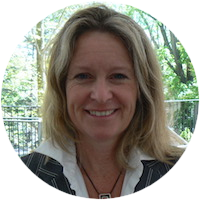 Nancy was an exhibiting artist before turning to film, where she combines her love of art with history. She has co-produced and led the research for three documentaries about Canada's most renowned painters with White Pine Pictures: West Wind: The Vision of Tom Thomson; Painted Land: In Search of the Group of Seven; and Where The Universe Sings: The Spiritual Journey of Lawren Harris. These films have been broadcast and seen at film festivals across Canada, in addition to international screenings in the US, England, Norway, the Netherlands and Estonia. Nancy received the Barbara Sears Award for Best Editorial Research at the 2017 Canadian Screen Awards. 
Rebecca Lamb (Destination Development & Marketing Coordinator, Prince Edward County)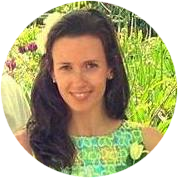 Originally from Simcoe County, Rebecca detoured to Prince Edward County through Toronto to study Community Service Work and Adult Education, and found herself in roles managing people and projects at major urban destinations such as Evergreen Brick Works, Toronto Botanical Gardens and Wychwood Barns. First drawn to The County through The Great Canadian Cheese Festival—as part of the organizing committee from its inception in 2011—Rebecca fell in love with the creative rural community, and has been working as the Destination Development & Marketing Coordinator since early 2016. In her role, Rebecca plans media visits, forms local and targeted partnerships, manages social media, and is recently building The County's new visitor services program.
Lisa LaVecchia (President & CEO, OTMPC)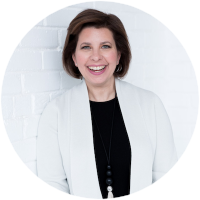 Since joining OTMPC as Vice President and Chief Marketing Officer in May 2013, Lisa has been instrumental in marketing Ontario as a preferred global destination domestically and internationally. Her efforts demonstrate her passion for making Ontario stand out in a global competitive tourism market. She has initiated fresh ideas and marketing activities that position Ontario as a vibrant four-season destination with dynamic experiences for all types of travellers. Under Lisa's marketing leadership and direction, in 2015 OTMPC launched the Pan Am/Parapan Am Games advertising campaign "Epic is ON". In 2016, Lisa and the OTMPC team launched a new brand campaign called "Where am I?" Lisa took on the role of President & CEO at OTMPC in January 2017.
Hugh Mackenzie (General Manager, Kingston Destination Group)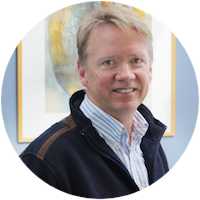 Hugh has worked in tourism since 1980, starting with a summer job in Whitewater Rafting. After university, he worked full time with Wilderness Tours, ultimately as General Manager, before relocating to Kingston in 1991 for his present position with Kingston Destination Group. Hugh has transformed a sightseeing cruise line into a multifaceted operation with hospitality cruises, trolleys, retail, culinary and full destination experiences.
Rebecca Mackenzie (President & CEO, Culinary Tourism Alliance)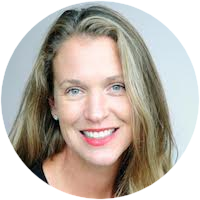 Rebecca loves local edibles, and that her career enables her to explore Canada and the globe, connecting people across the agriculture and tourism industries to grow taste of place. Passionate about the interrelation between food, agriculture, tourism, arts and culture, Rebecca has been instrumental in developing tourism products including Prince Edward County's award winning Taste Trail and the CTA's Feast On program. Rebecca contributes her expertise to a variety of industry boards, including OTMPC and the United Nations World Tourism Organization's Gastronomic Tourism Network. Born and raised in Toronto, Rebecca splits her time between the city and Prince Edward County, and practices her craft for food tourism with her own experience—the Terroir Run.
Philly Markowitz (Economic Development Officer, Grey County)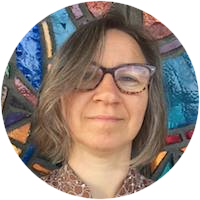 Philly grew up in rural Ontario, gardening, foraging, cooking and preserving. Today, Philly offers business support, education, networking and marketing opportunities for area farms, food processors, retailers and restaurants in Grey County. This encompasses working on agri-culinary tourism development, including the Saints & Sinners Trail, a multi-partner regional initiative. Prior to her work with Grey County, Philly was a freelance broadcaster working for CBC Radio and others. 
Angela Marotta (CEO, Two Sisters Vineyards) & Melissa Paolicelli-Marotta (Chief Marketing & Sales Director, Two Sisters Vineyards)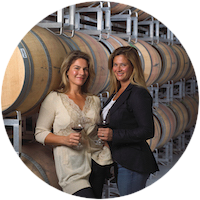 Acting as chief marketing and sales director at TSV, Melissa ensures that exceptional guest experiences are achieved through in-depth staff training and direct marketing initiatives to consumers; her focus is on the quality and elegance that TSV offers through events, winery and culinary experiences. Melissa also guarantees that marketing positions Two Sisters as a premium addition to the dynamic Niagara wine and food scene. The core objective is to provide discerning consumers with a level of winery experience that celebrates all that wine, art and culture can offer.
Angela began her career in the family's development company. As Chief Executive Officer, Angela oversees product development, budgets, forecasting and overall customer service. She ensures high standards are always met in the vineyard and in the production facility, guaranteeing the highest level of wine making is reached. Her focus is also placed on targeting sales opportunities, making strong connections with various wine industry associations, and maintaining a strong management structure within TSV so that the highest level of customer service and experiences are achieved for all guests.
Sarah Martin (Vice President, Public Sector, Mastercard Advisors)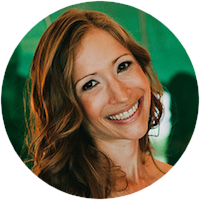 Sarah directs public sector business development for Mastercard Advisors in North America. Mastercard Advisors is the professional services arm of Mastercard International, which specializes in big data and advanced analytics, consulting, and marketing implementation services. Sarah focuses on Mastercard Advisors' travel and tourism data solutions and works with governments, NGOs, and nonprofits in the US and Canada.
Jennifer Mason (President, JLM Strategic Marketing)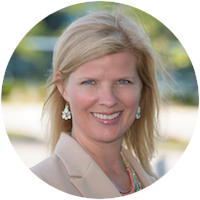 Jennifer is a dynamic and charismatic leader known to inspire teams to drive transformational business results. She is a passionate integrated marketer that has executed hundreds of large and small high-profile campaigns for major consumer and B2B brands attended and viewed bymillions of people. Jennifer embraces the challenge of leading new, innovative strategies that stand out and get brands noticed. Her ability to create a positive dynamic with a diverse group of people and inspire teams means she's much in demand.
Janis Monture (Cultural Tourism Director, Six Nations Tourism)
Janis is from
Six Nations of the Grand River Mohawk Nation Turtle Clan. Since March 2017, she has served as the Director of Tourism & Cultural Initiatives with the Six Nations of the Grand River Development Corporation. Previously, she was the Executive Director of the Woodland Cultural Centre, one of the largest First n cultural centres/museums in the country. Janis volunteers in her community at Six Nations and in Brantford, and sits on the Board of Directors of ns such as the Brant Community Foundation, Brant Waterways Foundation and Kaha:wi Dance Theatre.
Gordon Orr (Chief Executive Officer, Tourism Windsor Essex Pelee Island)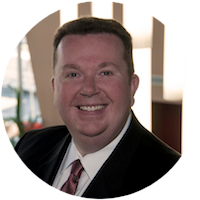 Gordon is focused on fulfilling the mandate of Tourism Windsor Essex Pelee Island by forging partnerships through a united tourism industry. He successfully leads tourism professionals to capitalize on the area's tourism assets by packaging authentic tourism experiences uncovered in the region's areas of focus: outdoor adventure, food and drink, arts and culture, and entertainment in specific target markets. Prior to joining TWEPI in 2011, Gordon led the region's former convention and visitors' bureau as managing director. He's a member of many boards and associations, including the sector advisory committee for the OTMPC, DMO council for SWOTC (RTO1), University of Windsor Alumni Board of Directors, and president of the board for Maryvale Adolescent and Family Services. 
Stephanie Pangowish (Instructor, Manitobah Mukluks Storyboot School Bata Shoe Museum)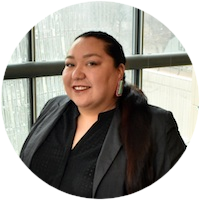 Stephanie is an Anishinaabekwe from Wiikwemkoong, Manitoulin Island. Interested in arts since a young girl, Stephanie married into a pow wow family and continuously practices beading, regalia making, singing and dancing. She's passionate about keeping Indigenous culture alive by living a good life, or Mino-bimaadziwin. Stephanie currently teaches moccasin-making classes at the Bata Shoe Museum through Manitobah Mukluks and the TreadRight Foundation. She also creates beaded jewellery and performs stand-up comedy.
Bryan Plumstead (Manager of Tourism, Grey County Tourism)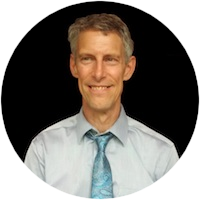 Bryan started his tourism career as a youth on Lake Temagami. Since then, he has worked as a business owner, lecturer and in tourism development and marketing for First Nations, municipal and community futures organizations. Bryan has worked with the talented team at Grey County Tourism for the past 14 years, including several years starting up the economic development side of the department. Bryan recently joined the board of TIAO, and has served in the past as transition co-chair and then Director of Regional Tourism Organization 7 –BruceGreySimcoe.
Jason Reynar (Chief Administrative Officer, Town of Innisfil)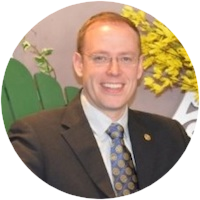 Jason worked in various roles at the Town of Innisfil since 2010. Prior to that, he was a litigator in Toronto. He holds a B.A. in criminal justice and public policy from the University of Guelph, a law degree and master's in law from Osgoode Hall Law School, and MBA from the Schulich School of Business. Outside of work, Jason enjoys spending time outdoors with his family.
Del Rollo (Senior Director, Industry Relations and Estates, Arterra Wines Canada)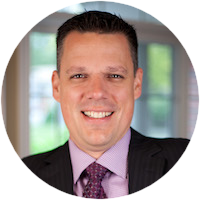 Del discovered his passion for food and wine attending Ryerson University's hospitality and tourism program. After several service and management positions at various dining establishments throughout the GTA, Del began his nine-year career with the Four Seasons Hotel in the heart of Yorkville. He worked his way up the ranks from food server, to certified wine sommelier, then to assistant manager at the renowned Truffles (Toronto's only five-diamond restaurant). In August 2000, Del was invited by Donald Triggs and Dr. Allan Jackson (founders of Jackson-Triggs) to join them in launching a state-of-the-art wine production and hospitality facility in Niagara-on-the-Lake, as manager of hospitality. Del played a pivotal role in seeing the doors to Jackson-Triggs Niagara Estate open in July of 2001 with enormous success. Since then, Del has held a variety of positions within Arterra Wines Canada, and is currently responsible for Jackson-Triggs Niagara Estate, Inniskillin Winery and Industry Relations. Del sits on a variety of industry committees, and is also currently the chair of the Winery and Grower Alliance of Ontario, as well as vice chair of the board of governors of Niagara College.
David Robinson (Vice President, Strategy & Stakeholder Relations, Destination Canada)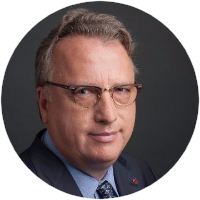 David is responsible for the management, performance, results and leadership of Destination Canada's industry and government shareholder relations, as well as the corporate strategy unit and the corporate planning process. He leads development and implementation of innovative government relations, industry relations and provincial/territorial relations strategies, leading to partnerships and plans aligned with the organization's goals and government priorities. An innovative leader with more than 20 years of government experience, one of David's career highlights include developing the Government of Canada strategy for bidding and delivering the Vancouver 2010 Winter Olympic Games.
Whitney Rorison (Hospitality Manager, Dillon's Distillery)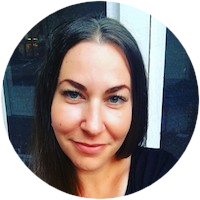 Whitney has been the Hospitality Manager at Dillon's Small Batch Distillers since 2013. Responsible for overseeing the daily operations of the front of house business, she also manages all marketing and social media, events, partner relationships and many other, less glamorous tasks that come along with a small business. Beginning her career in the Niagara wine industry in 2001, Whitney has been a part of opening and managing both wineries and a craft brewery before joining Dillon's, all while growing and driving the tourism sales industry. She has sat on numerous committees and boards within the tourism sector in Niagara, and currently sits on the Board of Directors for the Twenty Valley Tourism Association, helping to promote the region and its many wonderful offerings.
Glen Shackleton (Owner/Founder, Haunted Walks)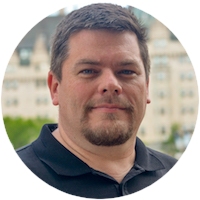 What started as a summer job has grown over 23 years into Canada's largest walking tour company with close to 100 extraordinary tour guides across Kingston, Ottawa and Toronto. In 2016, Glen and his team were the recipients of the Ontario Tourism Employer of the Year Award for their innovative hiring and HR practices. Glen works with many cultural institutions and historic sites to create unique and memorable programming, provide training and staff development, and offer a unique perspective on interacting and connecting with the public.
Marc Smith (Founder, 30dayadventures.ca)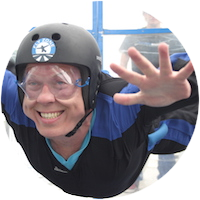 A former event professional turned travel writer, Marc was stuck in a career and life rut. He asked his network of friends and family "what to do," and the resulting suggestions turned into 30dayadventures.ca, a tourist in the city 30 day challenge that has blossomed into five years and counting of travel, adventure and storytelling. Appearances on TV, radio and newspapers are commonplace, but the best conversations always seem to happen when Marc is on the road solo travelling, and at the bar enjoying a cocktail. Don't ask him his favourite place to visit, because his answer is he hasn't been there yet. Every place has is magical, you just have to look for it. 
Andrew Weir (Executive Vice President & Chief Marketing Officer, Tourism Toronto)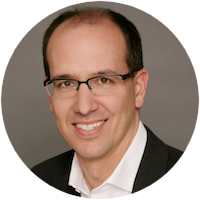 Andrew leads Tourism Toronto's global marketing and communications program to position the city as a top travel destination, develop new market opportunities and establish strategic partnerships. Andrew has been a member of the executive team at Tourism Toronto for 12 years and is a frequent spokesperson for the tourism industry, elevating its recognition as a vital economic sector. He currently serves on numerous advisory boards in tourism and related sectors. Andrew previously served as Communications Director to an Ontario Cabinet Minister and spent nine years in communications and business development in the healthcare and biotechnology sector.
Jennifer Whitley (Executive Director, Ontario's Lake Country)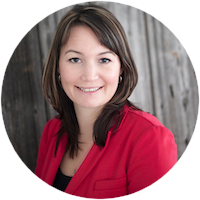 Jennifer has been with Ontario's Lake Country for the past eight years, developing and promoting products and experiences for Orillia and the surrounding area's four season playground. One of Jennifer's areas of focus has been highlighting the waterways found in and around the area she feels so lucky to call home. In doing so, she's partnered with Simcoe County and the RTO7 on product and experience development, which has in turn led to development of paddling routes and marketing materials.
Geoff Waycik (Manager, Historic Sites, St. Lawrence Parks Commission)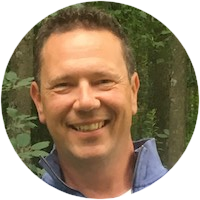 Geoff is a long-time Kingston resident, and has spent much of his career in the world of manufacturing, applying Six Sigma and Lean principles to grow and improve operations by focusing on customer value and stakeholder return. In 2013, Geoff joined the tourism industry with the St. Lawrence Parks Commission as manager of Upper Canada Village, and is currently the director of historic sites, leading Fort Henry, Upper Canada Village and Kinston Penitentiary Tours. In 2016, Geoff lead the development and launch of two of SLPC's two newest attractions: Lumina Borealis and Kingston Penitentiary Tours.
John Winston (General Manager, Tourism London)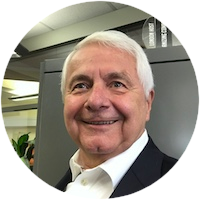 John is a past member of TIAO's Board of Directors. In 2015, he was the recipient of the Canadian Sport Tourism Alliance Sport Tourism Champion of the Year Award, for his leadership in facilitating the attraction of over 20 national and international sporting events to London since 2002, which generated more than $120M in economic activity. John oversees a membership-based DMO, which features three business units that include sport tourism, culture, and entertainment and leisure travel, as well as meetings and conventions. London has the highest concentration of hotel rooms in the region, and hosts nearly 2.1 million overnight and 4 million day visitors annually.