Event Details
Join us for the tourism industry event of the year—because tourism counts.
Join us for OTS21 - whether in person or virtual - we are excited to share that we will be hosting, as many *fully vaccinated people as safe to do so at this year's summit at the award-winning 4 Diamond Brookstreet Hotel in Ottawa.
We will be welcoming tourism professionals from around the province to gather, share, and collaborate as we rebuild Ontario's tourism industry. This year's summit is about RESPECT, COLLABORATION and REBUILDING our future. Join us as we recognize all the innovation, re-embrace the foundation and collaborate together - Google, Deloitte, Canadian Live Music Association, Global Payments are just some highlights of speakers lined up for this year's event.
If you or part of your team would like to join virtually - this option is also available. This year the Summit is back to normal programming with full day but interactive for the in person and virtual audience to network together. Whatever you choose, we are ready - Come.....Join us..... Together.
*TIAO will now require in-person Summit attendees to be fully vaccinated (2 doses plus 14 days), unless they have a medical exemption.
This new requirement in compliance with provincial proof of vaccination regulations for indoor conference, meeting, and event spaces, effective September 22, 2021. In-person attendees will be required to present their digital COVID-19 vaccination certificate (not the vaccine receipt) along with photo ID at Summit premises. The digital COVID-19 vaccination certificate contains a unique QR code that displays your vaccination status when scanned—these will be issued by the Government of Ontario for use from October 22 onwards, in time for Summit. Digital COVID-19 vaccination certificates in paper format or on a mobile device will be accepted. COVID-19 vaccine receipts and negative COVID-19 tests will not be accepted.
---
PRESENTING PARTNER

---
Cancellation Policy
We are following all Public Health & Hygiene Protocols at the Brookstreet Hotel in Ottawa for OTS21. However, should you feel the need to change your mind and cancel your in person ticket. Please be advised that we will be refunding you the difference between the price paid and the Virtual Ticket price of $250.00 plus hst. You will still be able to attend the conference virtually. If you have any questions or concerns, please contact us at info@tiaontario.ca.
DAY 1 - OCTOBER 26
In-Person & Virtual Participation
KEYNOTE SPEAKERS
Tourism New Zealand - Controversial Decisions, Conservative Approach, Purposeful Strategy
Featuring Sarah Handley, General Manager, Tourism New Zealand
Global Payments - Everything Stopped - Now What? How can we Position ourselves moving forward?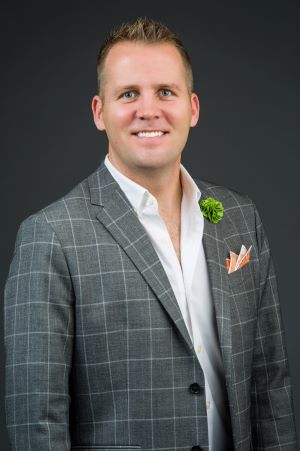 Featuring Chris Baron, Senior Vice President, Sales & Marketing - Global Payments
Deloitte Inc. - Special Report Release - Gender Balance & DEI within Tourism
Featuring Leslie Peterson, Deloitte National Leader, Transportation, Hospitality & Services & Lorrie King, Partner, Deloitte Private Audit & Advisory
COLLABORATION
Tourism Kingston - Purposeful community strategy
Featuring Megan Knott, Executive Director - Tourism Kingston, Alison Migneault, Director of Sales & Marketing, Tourism Kingston, Dr. Kieran Moore, Mayor Brian Patterson
Case Study: BMVA - Agora, the path of light - that supported a village
Presenter(s): Andrew Siegwart, President - Blue Mountain Village Association, Patti Kendall - Director of Sales & Marketing, BMVA
Panel Discussion: An Alternate/Additional Revenue Source
Moderator: Jennifer Mason, Founder, New Heights
Panelist(s): Sean Webster, Canopy Growth
RESPECT
Panel Discussion: Finding the Common Narrative to Leverage Impact
Moderator: Chris Bloore, President & CEO – TIAO
Contact Tracing - Taking the pressure off the owner - while giving back to the Industry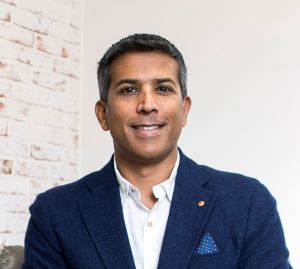 Presenter(s): Asif Khan, President - Groundlevel Insights
REBUILDING
The NHL FaceOff: A Country's Passion, Being under the spotlight - Leading the Way
NAVIGATOR - Mike Van Soelen, Principal
Canadian Live Music Association - Live on Stage when the Stage is dark
Presenter(s): Erin Benjamin, President & CEO - CLMA
---
DAY TWO - OCTOBER 27
In-Person & Virtual Participation
KEYNOTE SPEAKERS
Google - Does Google Really have a Crystal Ball? - Make informed travel decisions with Confidence
Featuring Jon Bromstein, Head of Industry Public Sector at Google
Destination Ontario
Featuring Lisa LaVecchia - President & CEO
Quell - The Future of Hospitality...Setting Seats at the Table
Featuring Trevor Liu, Co-Founder, Quell
COLLABORATION
Revealing the Richness of Your Region - It's not all about Food
Presenter(s): Rebecca Mackenzie, President & CEO, Culinary Tourism Alliance & Agatha Podgorski, Director, Communications, Culinary Tourism Alliance
Preparing our Consumers for Travel - Vaccine Passports, Border Crossings, Travel
GAME ON British Columbia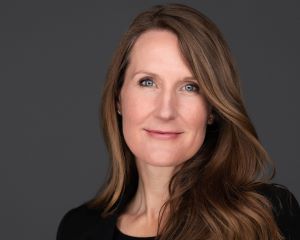 Moderator & Presenter: Angela Nagy, President of Sustainable 2030
RESPECT
Showcasing our Region to New Canadiens
Presenter(s): Isabelle deBruyn, SEO-ONT
REBUILDING
Regenerative Tourism - Telling the Story of your Region
Presenter(s): Dianne Dredge, Owner - The Tourism CoLab, Australia
Battle for Talent - Girding our Industry while under Attack
Presenter(s): Adam Morrison, President & CEO - OTEC
Labour Force Solutions for Ontario's East - both South & North
Labour Force Solutions for Ontario's West - both South & North
We are Ready? Are you Ready? - Looking at the latest consumer sentiment results
Presenter(s): David Colletto, ABACUS
The OTS21 speakers will be updated regularly leading up to the event. Please keep checking our social media outlets for updates.
Accommodation
OTS21 in-person delegates can receive a preferred rate at Brookstreet Hotel. This special conference rate is available pre and post OTS21 to ensure you can extend your time to enjoy the beautiful city of Ottawa and surrounding areas.
Book reservation directly through the reservation team
Book Reservation Online