With the tourism sector facing a serious staffing shortfall, employers need to get creative – and smarter – in how we build and sustain our workforce. Learning to get by with a smaller and more nimble staff is not just necessary, but it's potentially transformative: we have the opportunity to rethink our recruitment strategies, restructure how our teams work together, and re-imagine the products that we offer. As we move towards a new normal of a fluid and dynamic labour force, fostering a focus on skills and competencies rather than jobs will allow us to reach the untapped potential of everyone we work with.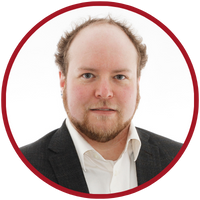 Evan Hazenberg
Director, Labour Market Intelligence
Tourism HR Canada
Evan Hazenberg is currently the Director of Labour Market Intelligence at Tourism HR Canada. He has lived and worked in Canada, in Japan, in New Zealand, and in the UK. Before joining THRC, he was a lecturer for five years in the School of Media, Arts and Humanities at the University of Sussex, in England.