Unlock the full potential of Indigenous talent in your workplace through collaboration.
Join our complimentary webinar to explore the keys to success in Ontario's Indigenous tourism landscape, focusing on holistic approaches, authenticity, reconciliation, and mentorship.
Discover the unique benefits of developing an Indigenous tourism workforce and gain valuable insights from a thought-provoking panel discussion led by Kevin Eshkawkogan, CEO of Indigenous Tourism Ontario (ITO). Together with provincial partners Adam Morrison (OTEC) and Carol Greenwood (TIAO), Kevin will share lessons learned from the Three Fires Collaborative Quest project. Don't miss this opportunity to learn practical strategies to attract and retain top-notch Indigenous talent for your tourism business.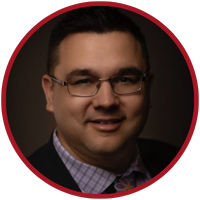 Kevin Eshkawkogan
President & CEO
Indigenous Tourism Ontario
Kevin is an Anishnabek and is a member of the M'chigeeng First Nation on Manitoulin Island. Kevin has been a key player in the development of Indigenous cultural tourism in Ontario since 2003. Kevin was an integral part of the development and growth of the Great Spirit Circle Trail (GSCT) on Manitoulin Island. He has provided leadership to GSCT for over 15 years and has imparted his guidance to countless individuals throughout Manitoulin Island, Ontario, Canada, and beyond.
Kevin works tirelessly to unite Indigenous tourism providers, grow market reach and bring meaningful employment opportunities to the region.
Kevin is a mentor and visionary who works closely with his community to ensure sustainable and organic growth within the Indigenous tourism industry.
Kevin sits on a variety of boards including the Tourism Industry Association of Ontario (TIAO). He has also helped establish ITO, Indigenous Tourism Association of Canada (ITAC), Northeastern Ontario Tourism, Destination Northern Ontario, the Manitoulin Hotel and Conference Centre, and many other tourism organizations and businesses. He also sits on the Destination Ontario Sector Advisory Committee, Tourism Skillsnet Ontario Council, and the Trans Canada Trail Indigenous Advisory Committee.
---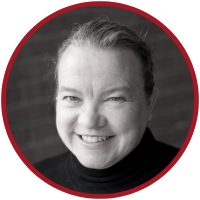 Carol Greenwood
Vice President, Operations & Partnerships
Tourism Industry Association of Ontario
With 25 years of leadership and management experience in the hospitality sectors, Carol epitomizes the power of rapport and relationship building. Carol has represented Accor, Vintage Inns & Mississauga Tourism, in addition to her consulting firm, G.A.P Solutions. Carol has assembled teams, opened hotels, provided training for sales professionals, and management training for leaders in the hotel network. Carol has conducted business audits and rebuilt teams through hiring, coaching & success focused development. In her recent work within the tourism industry, Carol has built critical key relationships to allow for a stronger collaboration to support TIAO's advocacy message.
---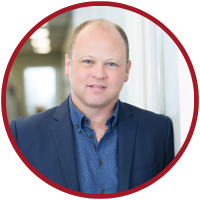 Adam Morrison
President & CEO
Ontario Tourism Education Corporation (OTEC)
Adam leads OTEC's workforce development consulting services, working with industry, government, educators and communities to ensure businesses and destinations are prepared for the changing market. His commitment to workforce innovation has resulted in a broad portfolio of research, technology and sector-level strategy projects.
Recent initiatives include a national systems-change exploration with the Future Skills Centre – Centre des Compétences futures (FSC-CCF) to design and field test components of a technology-enabled employment and training platform. Adam also led the design and launch of ALiGN, an online psychometric assessment model being deployed across Ontario. With a passion for understanding the ROI of new tools and models, Adam has collaborated on demonstration projects with leading research and evaluation partners like the Ontario Centre for Workforce Innovation (OCWI), Blueprint ADE and the Social Research and Demonstration Corporation (SRDC).
Adam contributes regularly to various industry advisory committees and non-profit boards. He speaks frequently on the topics of workforce innovation and sector-based workforce planning. He joined OTEC with Canadian and international experience in corporate training, organizational research and HR / human capital consulting. He holds a Masters of Science degree in Capacity Development Studies with a specialization in soft systems