Are you a visionary tourism entrepreneur seeking to take your business to new heights? Don't miss the opportunity to join us at the inaugural TIAC Investors Forum from NOVEMBER 26th to NOVEMBER 28th, 2023, at the Hilton Mississauga Meadowvale. This exclusive event is designed to connect you with influential sources of capital, provide expert insights, and uncover lucrative opportunities within the thriving Canadian tourism sector.
Key Highlights of the Investors Forum:

Connect with Capital: Forge meaningful connections with a diverse network of sources of capital actively seeking investment opportunities. Whether you're looking for seed funding or expansion capital, this is your chance to engage directly with potential Capital providers who can provide the financial support your business needs.
Gain Expert Insights: Learn from seasoned industry experts and thought leaders who will share their knowledge and expertise on investment strategies, successful business models, and emerging trends within the tourism sector. Our keynote speakers will provide invaluable tips and tricks for effective investing, empowering you to make informed decisions and maximize your chances of success.
Uncover Lucrative Opportunities: Discover a multitude of investment opportunities within the tourism landscape. From innovative startups to emerging market disruptors, TIAC's Investors Forum is a hotbed of potential partnerships, collaborations, and ventures that can propel your business to unprecedented success.
Elevate Your Business: Position your business as an attractive investment proposition through pitch sessions and presentations. Showcase your unique value proposition, growth potential, and profitability to captivate sources of capital actively seeking the next great opportunity. This is your chance to shine on a stage filled with potential partners and investors.
Registration for this event has passed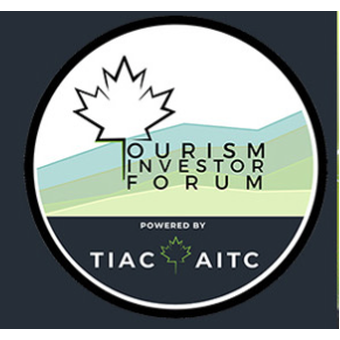 Hilton Mississauga Meadowvale