May 11: Job Vacancies? Consider the Disability Talent Pool
Session Information:
Hiring people with disabilities isn't "doing the right thing." It's "doing the right thing for business." The true value for organizations doesn't come from ticking the right boxes, but from accessing the benefits of an inclusive environment.
The business opportunity is irrefutable. Employing people with disabilities means better performance. There is not one industry in which people with disabilities are unable to work. There are as many opportunities as there are businesses, and you can access work-ready individuals who are prepared to positively contribute to their communities, often without extra costs on accommodations. You can broaden your pool of skilled candidates across all industries by including people with disabilities.
You won't have to lower the bar – just open your door a little bit wider.
Join us on May 11th for our next DEI Webinar. Experts:
Fatima Finnegan
Vice President, Workforce Initiatives & Industry Relations, ORHMA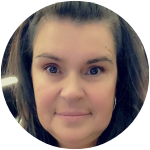 Fatima Finnegan is the Director of Corporate Marketing & Business Development with the Ontario Restaurant Hotel & Motel Association (ORHMA) since 1999. ORHMA is the largest provincial hospitality association in Canada, representing 4,000 members and 11,000 foodservice and accommodation establishments in Ontario.
An Ontario hospitality leader with over 30 years of industry experience and a proven track record with positive contributions to the hospitality industry, her extensive hospitality management background provided her with experience from Holiday Inns, Venture Inns, Crowne Plaza, Travelodge Hotels, and Quality Inn properties. This experience led her to teach for a number of years at Humber College of Applied Arts & Technology.
Fatima's areas of influence, knowledge, and experience are in accessibility and energy. Assisting hospitality operators in the province with regulatory compliance and strategic application to their operations is key. Other areas of experience include labour, environment, and tourism.
Donald Guse Salah
Program Manager for the Discover Ability Network, Ontario Chamber of Commerce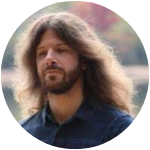 Donald Guse Salah is a Program Manager for the Discover Ability Network at the Ontario Chamber of Commerce, responsible for stakeholder relations with community partners, strategic partnership development and networking events. In his previous life, Donald was the program developer and supervisor of a supported employment program for job seekers with disabilities. He also founded and leads the Supported Employment Alliance, a collaborative network of supported employment programs operating across the Greater Toronto Area. Donald has appeared on TVO's The Agenda, sits on the Program Advisory Committee for the Developmental Services Worker program at Humber College and maintains professional ties to Humber College through various partnerships.
Liana Carniello
Director, Human Resources, Sheraton Centre Toronto Hotel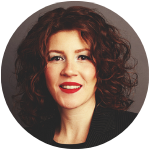 Growing up in Niagara Falls, Canada, the gateway for young adults entering the workforce was to journey through the Travel & Tourism sector; Liana began the right of passage and never left!
Now in a city that feeds her soul, Toronto is where you'll find Liana pursuing her passion for the people industry. A strategic business partner in Hotels she brings her background in operations to every decision and guidance she makes within the Human Resources Competency Framework. She leads with data and facts to break barriers in overcoming change yet recognizes it's the emotional and behavioral mindset shift that ultimately moves metrics.
Liana's personal brand engages in strengths based leadership to create a culture and environment where people can bring their true authentic self to work each day. She creates space for vulnerability and aims to share and receive feedback that is genuine "having fun and keeping it real" yet purposefully intended to spark positive action and outcomes.
Meghan Phillips-Smith
Historical Researcher, Know History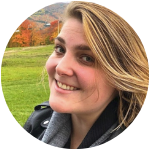 Meghan Phillips-Smith holds a BA (Hons) from Dalhousie University and an MA from Queens University in the field of History, specifically, American foreign policy in the twentieth century. Since graduating in 2020, she has worked as a freelance billing clerk for medical clinics, designed a database for the Vulnerable Media Lab for the preservation of Indigenous media at Queens, published articles in the Journal of American Security, and worked with the OCC as a member of the Discoverability Network team, She currently works as a historical researcher with Know History, a historical consulting company, which provides research and information for clients in the private and public sectors.